EUAM Head of Mission's statement on International Women's Day
March 08, 2023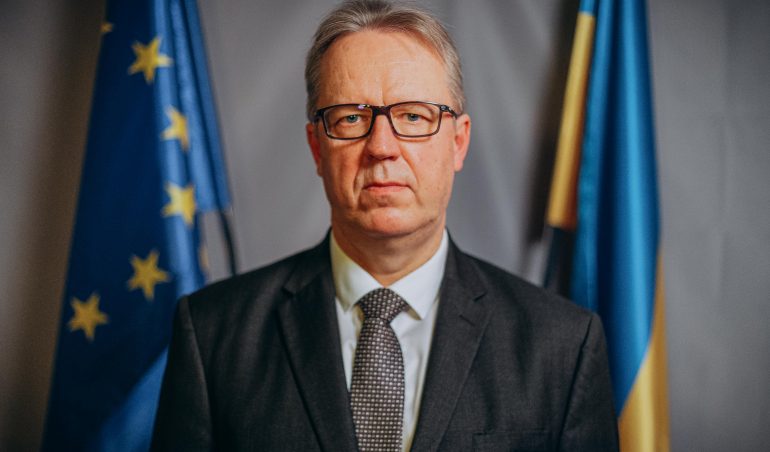 International Women's Day is usually a day of celebration. The 8th of March is celebrated worldwide, bringing attention to the topic of women's rights and the need for gender equality. Women's movements worldwide use this day to articulate their demands, seeking gender justice.
For Ukraine this year, the date is close to the 24th of February; the day of the full-scale invasion, one year ago. Therefore we are not celebrating so festively this year. We do pay tribute to all the men AND women, who are fighting to keep Ukraine free and independent. Today, we also think about the women in the civilian security sector, like the female police officers and border guards for example, who are dedicated to their duties.
We congratulate the Ukrainian authorities for their continued commitment to gender equality, especially during these difficult times of war. As the EU Advisory Mission, we are in Ukraine and advising our counterparts on the EU requirements and standards. We will continue our joint fight against gender-based violence and conflict-related sexual violence in particular, demanding accountability for these crimes.
Safety and security are crucial to women and men, and all citizens deserve the institutions that can deliver the services for the whole population. Anchoring human rights and gender equality inside our institutions and organisations will make them more effective. Only by incorporating these principles, making them part of policies and practice, will safety and security become a reality for all, women and men, boys and girls. Inequalities should not be perpetuated.
All EU countries are striving to make institutions free of discrimination and to work towards a safe and inclusive working environment for all. This includes DOING gender equality inside our organisations; it means we have to end discriminatory practices. Therefore, I am pleased that we are assisting several institutions in Ukraine in making their policies and practices gender equal, just like we do in all EU institutions. That includes the EU Advisory Mission in Ukraine, as it is a journey for us all. Women's rights are human rights.
Antti Hartikainen,
Head of Mission