EUAM facilitates delivery of German assistance to Ukraine's police worth half a million euros
August 22, 2022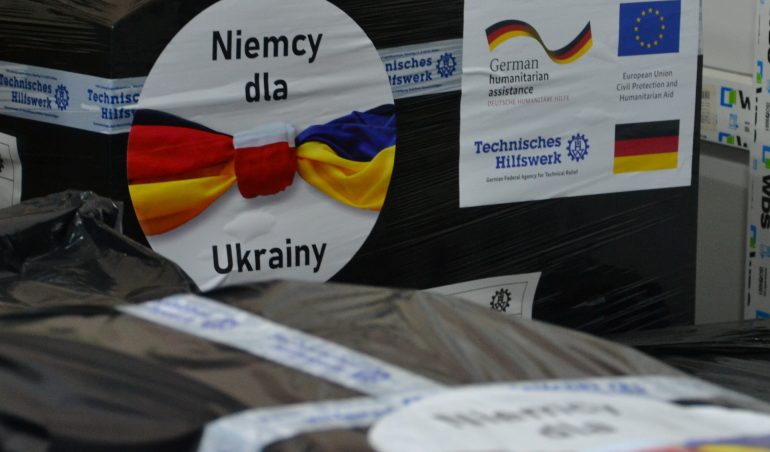 The EU Advisory Mission (EUAM) facilitated the delivery of assistance to Ukraine's police organised by the German Federal Criminal Police Office. The National Police of Ukraine received equipment and special-purpose goods worth EUR 500,000, including:
 medical kits
 protective gear – bulletproof vests, tactical glasses, etc.
satellite communication devices
 computer equipment
 night vision devices
According to Deputy Chief of the National Police in the Lviv region, Volodymyr Ilchyshyn, the donation will strengthen the capacities of the law enforcement officers deployed in the eastern and southern parts of Ukraine.
"The EUAM is glad to facilitate cooperation between the Ukrainian and German police. Effective collaboration, support and also sharing of experiences by law enforcement officers are essential in this difficult time. We hope that this assistance will contribute to the protection of citizens of Ukraine," said acting head of the EU Advisory Mission's Field Office Lviv Marcus Rolofs.