EUAM donates mobile printers to Odesa police to help increase efficiency and reduce corruption risks
July 12, 2019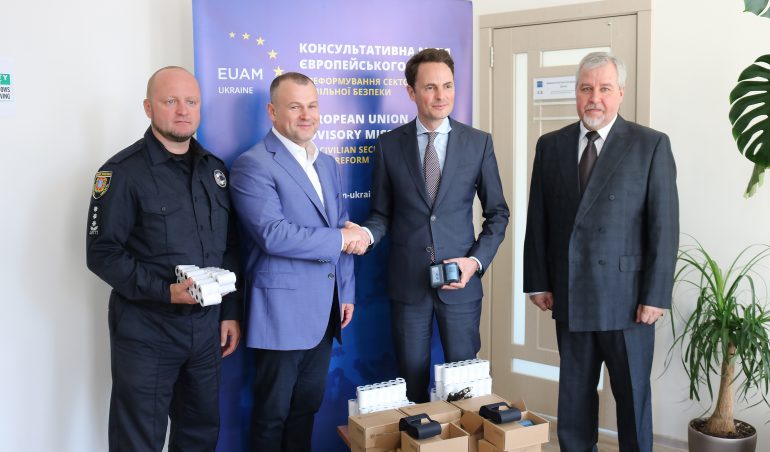 The EU Advisory Mission (EUAM) donated 70 mobile printers to the National Police of Ukraine in Odesa to support efforts to increase the efficiency of police officers who work to reduce road traffic accidents and reduce potential corruption risks.
The mobile printers will significantly reduce the amount of time it takes for police officers to deliver a fine and will also ensure that there is an electronic paper trail, thus enabling internal anti-corruption departments to track how the printers are used. The total value of the donation was EUR 6,000.
"An essential part of ensuring safer roads is giving police officers the tools to effectively enforce traffic regulations and punish those who do not follow them," said EUAM Deputy Head of Mission Fredrik Wesslau, who handed over the printers to the Head of the National Police in Odesa Oleh Bekh. "These mobile printers will help the police to overhaul the old system of issuing paper tickets and modernise the policing of road traffic".
The donation was made on the basis of a needs analysis conducted by the National Police of Ukraine in Odesa with EUAM. The Odesa region has 70 police rapid response teams, but only 10 currently have mobile printers. EUAM support will therefore ensure that every rapid response team has modern equipment at its disposal in order to carry out its tasks.