EUAM discussions with Minister for Internal Affairs focus on Custody Records System
July 05, 2021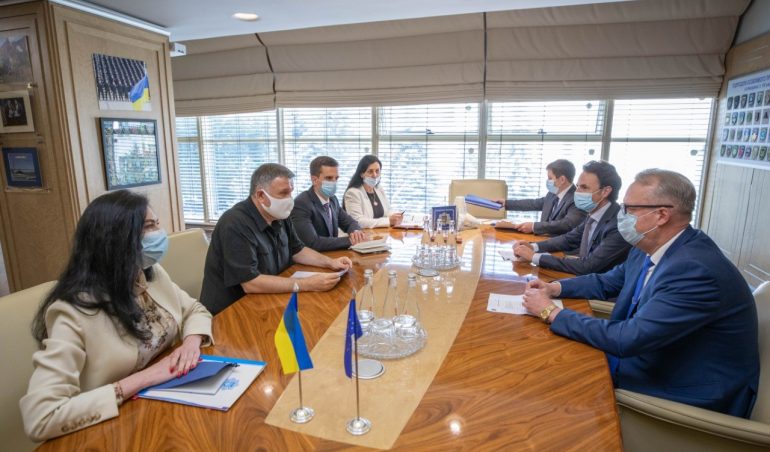 The implementation of a Custody Records System (CRS) in Ukraine formed the centre of discussions last Friday between the Head of the EU Advisory Mission, Antti Hartikainen, and Ukraine's Minister for Internal Affairs (MoIA), Arsen Avakov.
The CRS is a modern digital police system primarily designed to prevent the improper treatment of detained individuals. It includes information/video records of all stages of detention, and measures taken towards arrested individuals, thereby enhancing human rights; but it also strengthens protection mechanisms for police officers themselves, by among other things mitigating against false accusations. A secondary but crucial benefit of the CRS is that it strengthens trust between police and the local community. The legal basis for the new CRS needs to be developed in line with EU standards, and should encompass key areas such as personal data protection.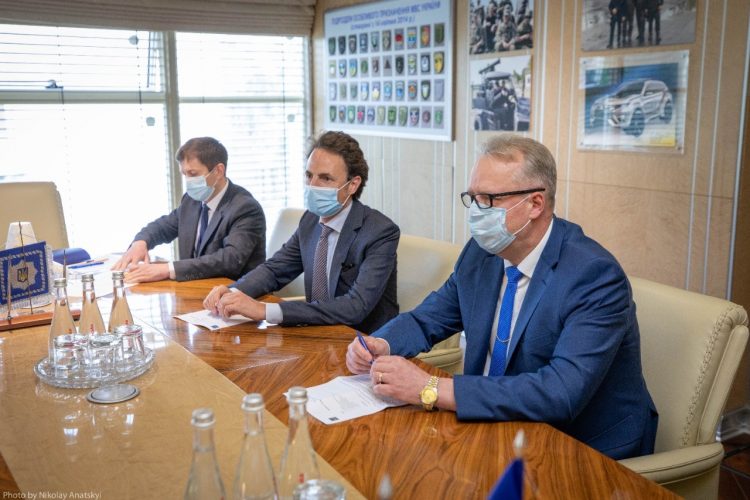 "EUAM stands ready to provide its expert support to the Ministry of Internal Affairs and share best European practices on the implementation of EU directives and recommendations," said Mr Hartikainen.
Mr Hartikainen also took the opportunity to explain the revised EUAM mandate to Mr Avakov, which he said would lead to new opportunities for partnership and cooperation with MoIA. Mr Hartikainen mentioned in particular the strengthening EUAM's four regional field offices, national and state security, organised and cross-border crime, Integrated Border Management (IBM), criminal justice, community safety strategies, and digital transformation and innovation.