EUAM discussion: cyber threats for women not always seen through a webcam
March 23, 2021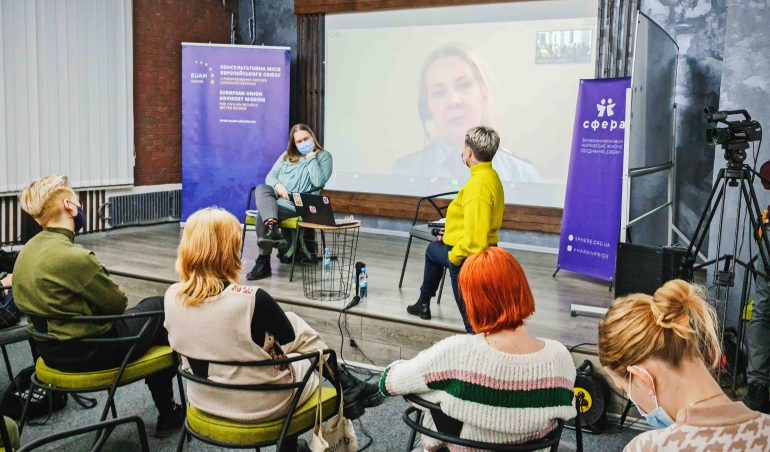 'Webcam: work, exploitation, violence?' was the title of a public discussion on digital security for women, organised by the EU Advisory Mission (EUAM) and the NGO Women Association Sphere last week.
Violence against women and girls online can take a variety of forms nowadays, including cyber harassment, cyber bullying, non-consensual pornography, victim shaming, identity thefts, threats and hate speech. Victims are typically threatened to have their sexual photos shared online unless they pay money to an extortionist.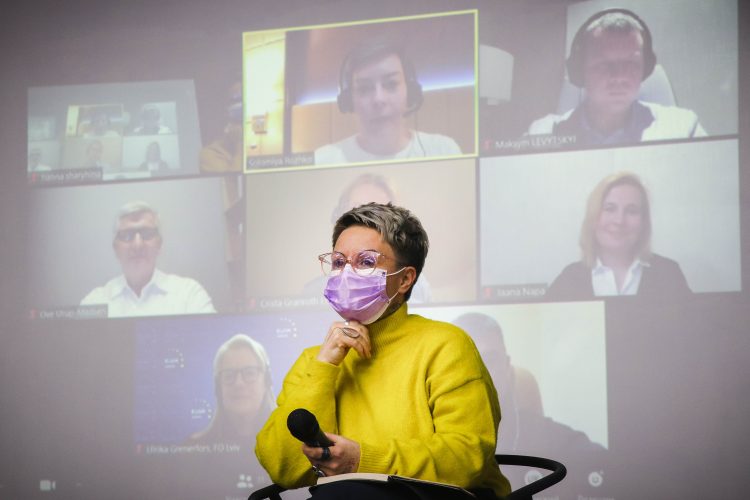 Crista Granroth, EUAM's Adviser/Trainer on Criminal Investigations, spoke about cyber threats for women, delivering examples from her home country Finland, where she serves as a detective inspector in the Homicide Investigation Division of the Finnish National Bureau of Investigation.
Ulrika Grenerfors works as EUAM's Senior Adviser on Prosecution, and she is also Deputy Chief Prosecutor in Sweden. The focus of her presentation was the Swedish experience in raising awareness among internet users, as well as to investigation and prosecution of online crimes.
Jaana Napa, Head of EUAM's Kharkiv Field Office, welcomed participants of the event, while Oleksandr Zolotukhin,  Head of Unit from the Main Department of the National Police in Kharkiv region, presented a police overview on webcam-related crimes.
Yulia Razmetaeva, Associate Professor at Yaroslav Mudryi National Law University, spoke about how to deal with digital traces left online.