Protecting the protectors – EU equips Ukraine's law enforcement with personal protective gear worth € 3 million
June 10, 2022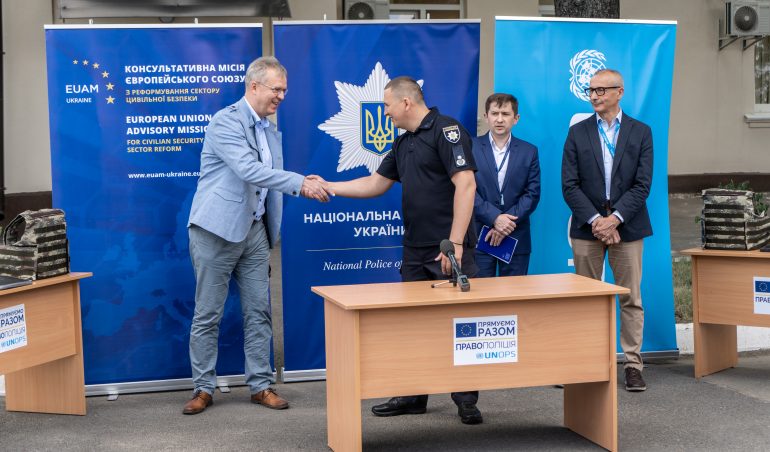 "We commend the remarkable courage of Ukraine's law enforcement officers. Your bravery is extraordinary", said Head of the EU Advisory Mission Antti Hartikainen at the recent handover of protective equipment to the Ukrainian police. "The provision of tactical plate carriers, bulletproof vests and helmets means officers will be better protected on the job, will be in better position to provide services to the population, secure critical sites, collect evidence, investigate offenses, and ensure that rule of law is upheld".
The National Police of Ukraine received 1,200 tactical plate carriers from the European Union. More equipment in on the way:  1,200 bulletproof vests and 1,200 ballistic helmets.
Similar equipment will arrive to the State Border Guard Service of Ukraine, the State Bureau of Investigations, and the Prosecutor General's Office.
The total value of this donation estimates EUR 3,000,000.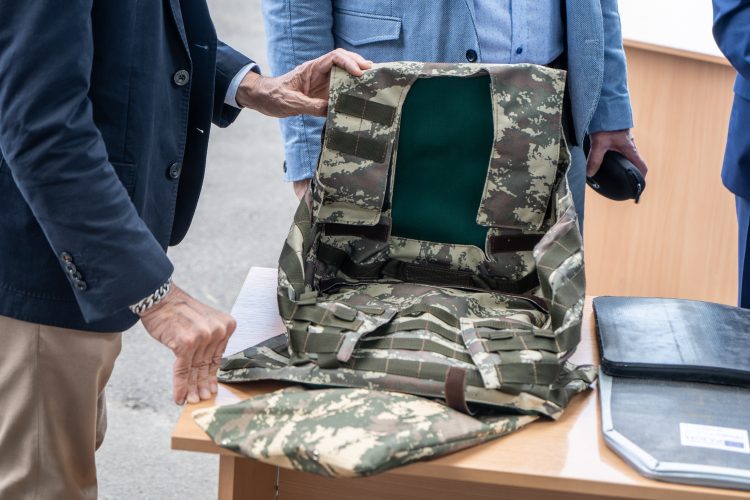 These items are to increase the protection of law enforcement officers as they not only maintain public order and investigate crimes, but are also providing crucial assistance to war-affected communities. With proper protective equipment, officers can operate in the most dangerous areas, helping those who need it the most.
"This personal protective equipment will save many lives, and this is the most important. We are grateful to our international colleagues for the support", highlighted the Deputy Head of the National Police, Vasyl Teterya.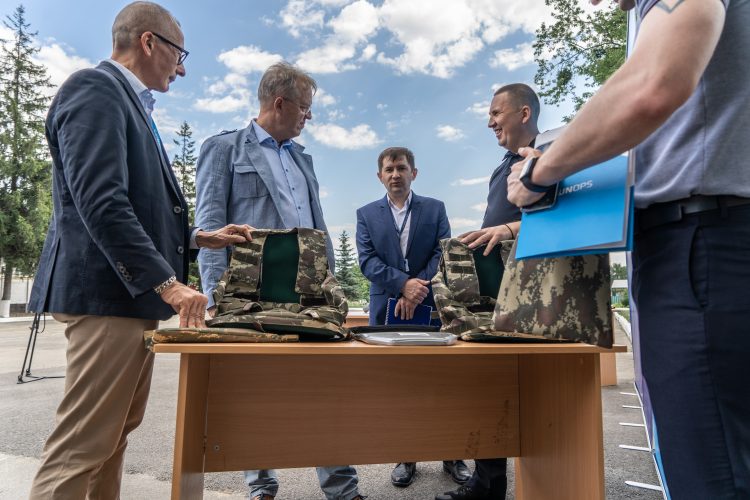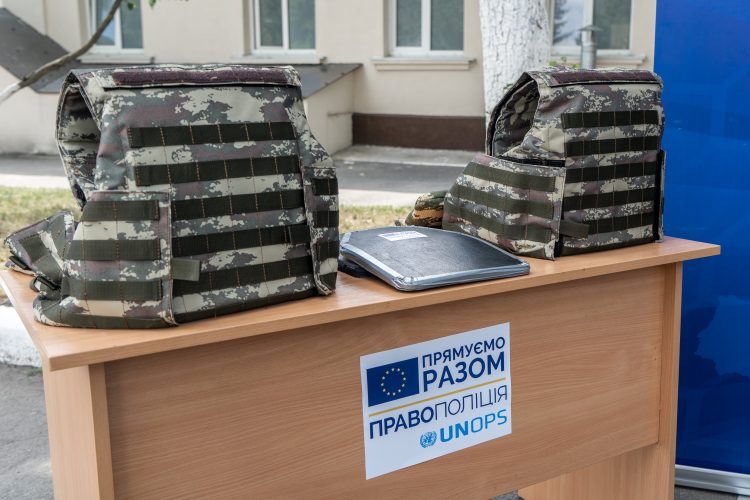 The personal protective equipment is provided under the EU-funded PRAVO Police Programme which is implemented by UNOPS in close cooperation with the EU Advisory Mission (EUAM) Ukraine.