Equipment worth over €200,000 boosts police training capacity across Ukraine
September 03, 2020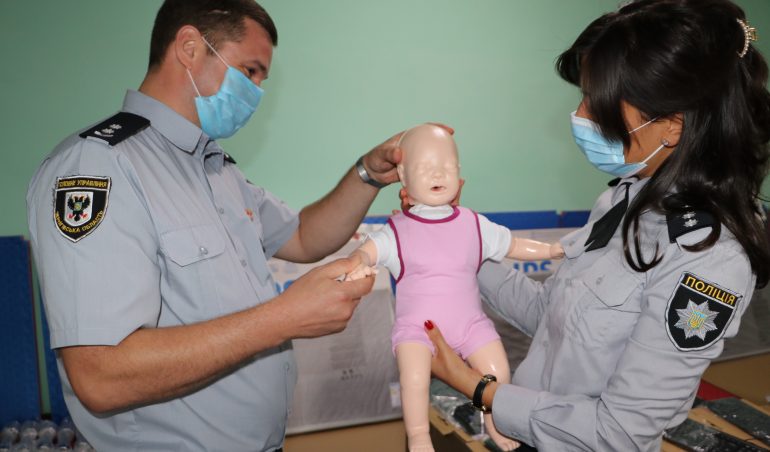 The European Union Advisory Mission (EUAM) this week launched a series of equipment donations worth over €220,000 for police training institutions all over Ukraine.  The first part of this assistance was delivered to the Police Training Centre of the National Police in Chernihiv region and to Zhytomyr Educational Centre for Police Training.
The aim of the project is to enhance the professionalism of training conditions for police, bringing them closer to EU standards, as well as to provide hands-on support and technical assistance for the quality delivery of all forms of in-service training, including functional, first aid, tactical and sports training.
The first two donations for police training centres in Chernihiv and Zhytomyr include IT equipment (TVs, computers, printers, projectors, body cameras), classroom furniture, sports training equipment, first aid equipment and basic needs equipment for accommodation.
"It is hard to work without necessary equipment, but equipment is worth nothing without well-trained and motivated police officers," said Cristina Udrea, Head of EUAM's Human Resources Reform Development Unit. "We are happy to support the National Police of Ukraine enhancing its technical capacities, but it is equally important to continue our cooperation in strengthening professionalism through trainings and strategic advice."
Apart from Chernihiv and Zhytomyr, similar technical assistance packages will be delivered to police training centres in Kherson, Ivano-Frankivsk, Donetsk, Rivne, Vinnytsia, Kyiv city.