Equipment donation and public-order workshops signal intensification of EUAM activity in Odesa
January 18, 2018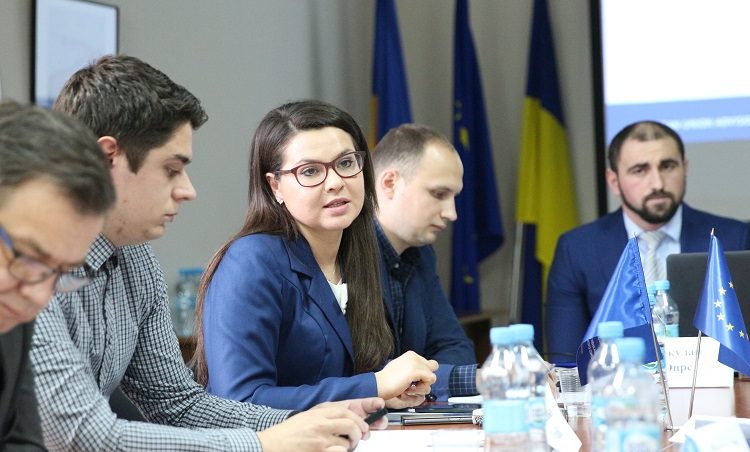 The European Union Advisory Mission (EUAM) is this week engaging with civil society and the National Police in Odesa for two events that will address public order in the region. On 17 January, EUAM organised a workshop for local NGOs, at which EUAM experts and civil society activists discussed the rights and responsibilities of parties exercising the right to assemble peacefully. EUAM experts also presented EU best practices in protection of human right and maintaining dialogue with crowds.
The EUAM team carried out a similar event with the National Police on 18 January, and in particular advocated for the most effective way to manage mass gatherings such as demonstrations or sporting events. This discussion focused on the approach used in EU countries in terms of managing public-order operations, command and control methodology and dialogue policing techniques.
Separately, EUAM also provided equipment such as forensic kits, cameras, computers and printers to police in Odesa in order to boost its criminal-investigation capacity. The donation, combined with five computers and software handed over to the Criminal Analysis Centre of the Odesa State University of Internal Affairs, is worth over 1.5 million hryvnas.
Meanwhile, the Head of EUAM, Kęstutis Lančinskas, also used the opportunity of the Odesa visit to introduce EUAM's new Mobile Unit to the Mission's partners at the National Police, Prosecutor's Office and the local authorities. The Mobile Unit is now ready to assist with reform in criminal investigation, community policing, public order, delineation of competences and good governance, and will move back and forth between Kyiv and locations across Ukraine.
"The EUAM Mobile Unit consists of 10 experts from five countries: Lithuania, Slovakia, Germany, Denmark and Ukraine. This international team is tasked to support our partners in Odesa and other regions, assisting them with Civilian Security Sector Reform and strengthening dialogue between law-enforcement agencies, rule of law institutions and civil society," said Mr Lančinskas. "EUAM is increasing its activity in regions not only by means of regional presences in Lviv and Kharkiv, but also through the Mobile Unit, and Odesa is the first of many stops the Mobile Unit will make across Ukraine."
Mr Lančinskas said he also looked forward to springtime, when Odesa will officially become the location of the Mission's third regional presence – following on from Lviv and Kharkiv.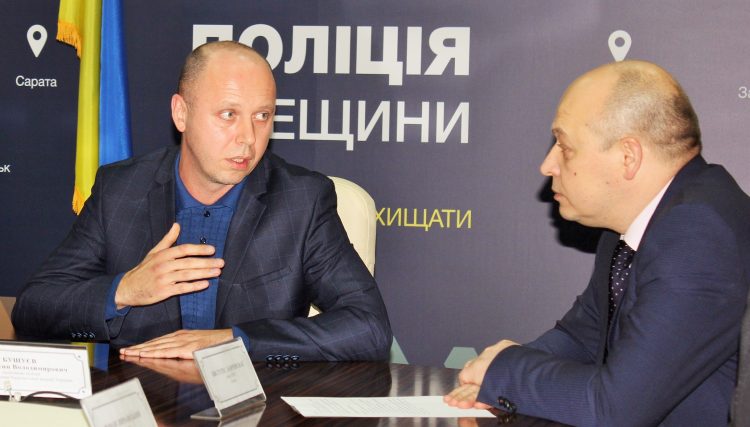 Kostiantyn Bushuiev, NPU Deputy Head, left, and EUAM Head of Mission Kestutis Lançinskas