Crime prevention through environmental design: a webinar to sensitise Ukrainian police officers
June 03, 2020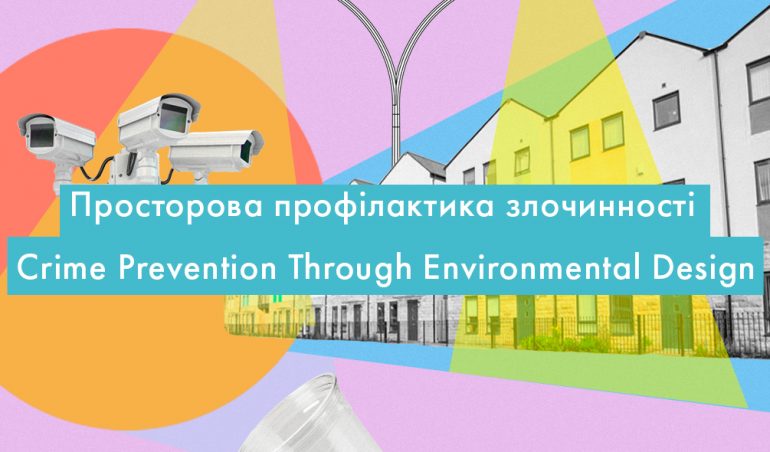 Officers from the National Police of Ukraine (NPU) in Kharkiv this week attended a webinar on 'Crime prevention through environmental design' (CPTED), organised with the support of EUAM's Field Office Kharkiv and delivered by William Brame, Director of Timothy Shilston Associates Ltd and a former Lead Advisor on Community Policing at EUAM.
CPTED considers issues such as how to prevent crimes by influencing offenders even before they act, and how to prevent victims becoming further victimised. With 30 years of experience in Scotland Yard in London, Mr Brame became an expert in community policing and CPTED, a multi-disciplinary approach for reducing crime through urban and environmental design and the management and use of built environments.
By bringing together the police, environmental engineers and developers, and local authorities, it is possible to stop crime from ever manifesting – by using proven crime prevention techniques. This includes the smart design of outdoor spaces, streets, lighting, fences and parking areas to dissuade would-be criminals from acting. A simple example of this is residential properties: in the UK, it has been demonstrated that properties with CPTED in mind (perhaps just through smart design of lighting and entrance) are dramatically less likely to be burgled than other properties.
In most cases, criminal behaviour is more influenced by the risk of being caught rather than the reward. That is why experts such as Mr Brame work on determining and analysing what the potential risk factors are in the first place.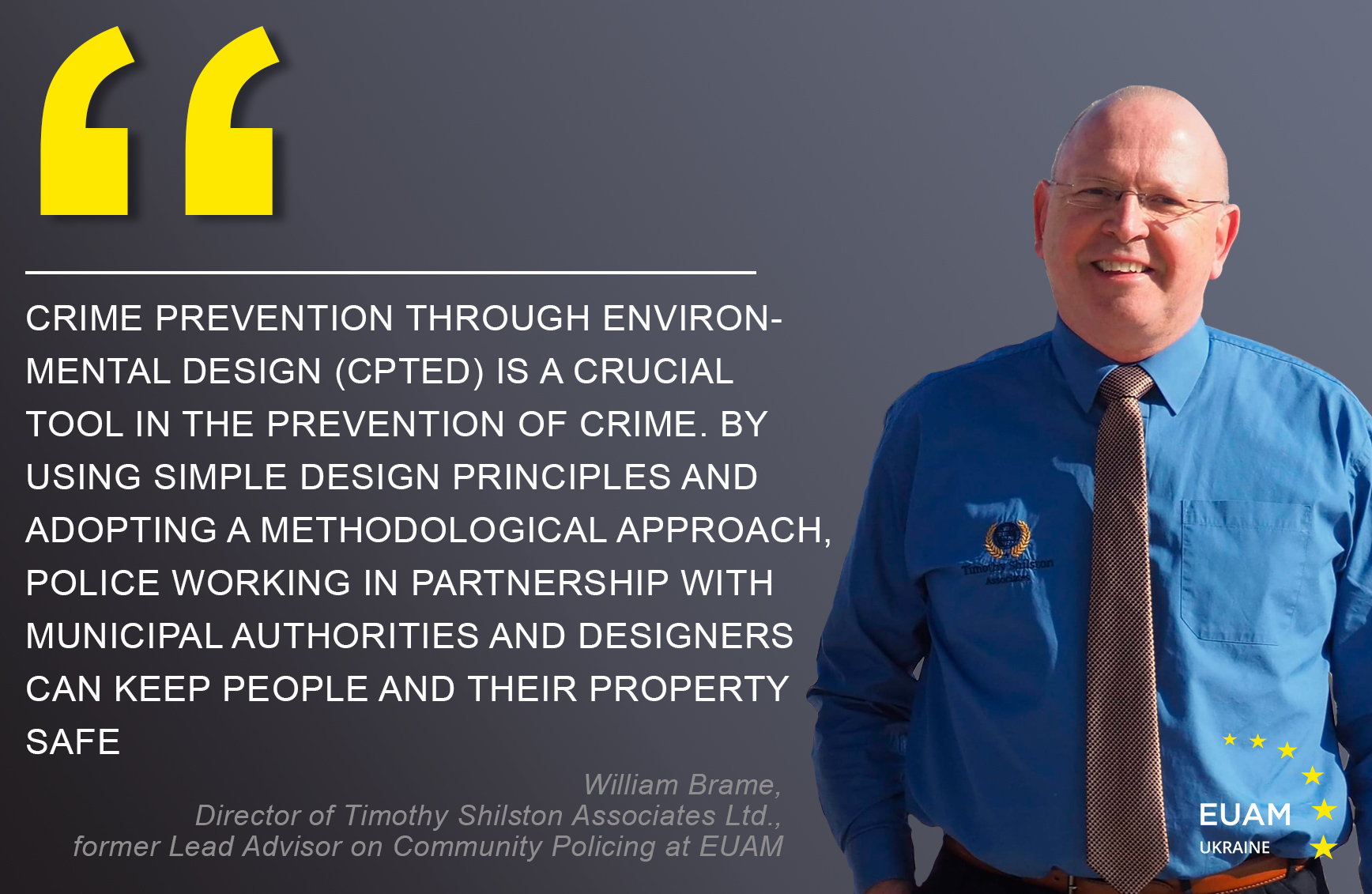 "CPTED is a crucial tool in the prevention of crime," he explained to the district police officers and the representatives of amalgamated communities. "By using simple design principles and adopting a methodological approach, police working in partnership with municipal authorities and designers can keep people and their property safe."
For Mr Brame, the main idea of CPTED is to design for people instead of aiming at the criminals. He shared the main principles on which CPTED strategies are built, such as natural surveillance, natural access control, and territoriality. Those guidelines, already implemented in many places in the United Kingdom, can support local authorities to build better places to live and work, as well as helping people to feel safer.
The hope now is that the police officers in Kharkiv can turn this theory into practice within their communities across the region.