#16DaysOfActivism: A lecture on domestic violence for university students
December 09, 2022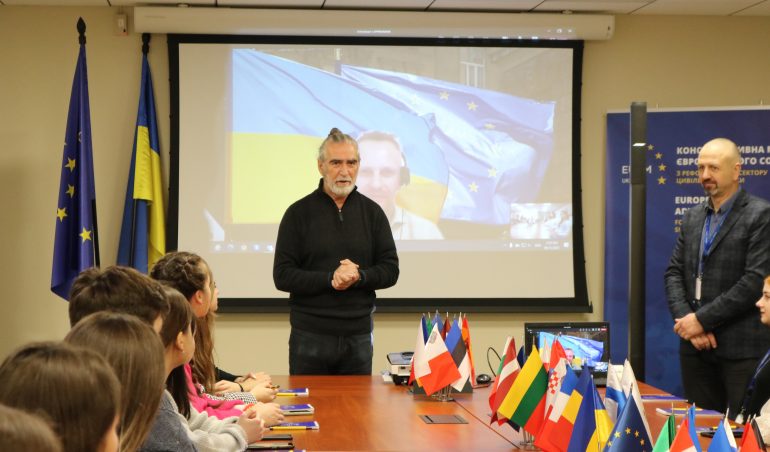 Sharing experience and best practices of European Union law-enforcement agencies' work is one of the many activities of the EU Advisory Mission in Ukraine. As part of the #16DaysOfActivism campaign, EUAM experts from the Odesa Field office invited 20 first-year students of the Odesa State University of Internal Affairs to have an interactive lecture on domestic and gender-based violence.
Senior Adviser on Criminal Investigations Christian Lippman explained to future police officers the importance of the Istanbul Convention for Ukrainian society. He highlighted the domestic violence cases' peculiarities and explained why the level of such cases is constantly increasing in Odesa region.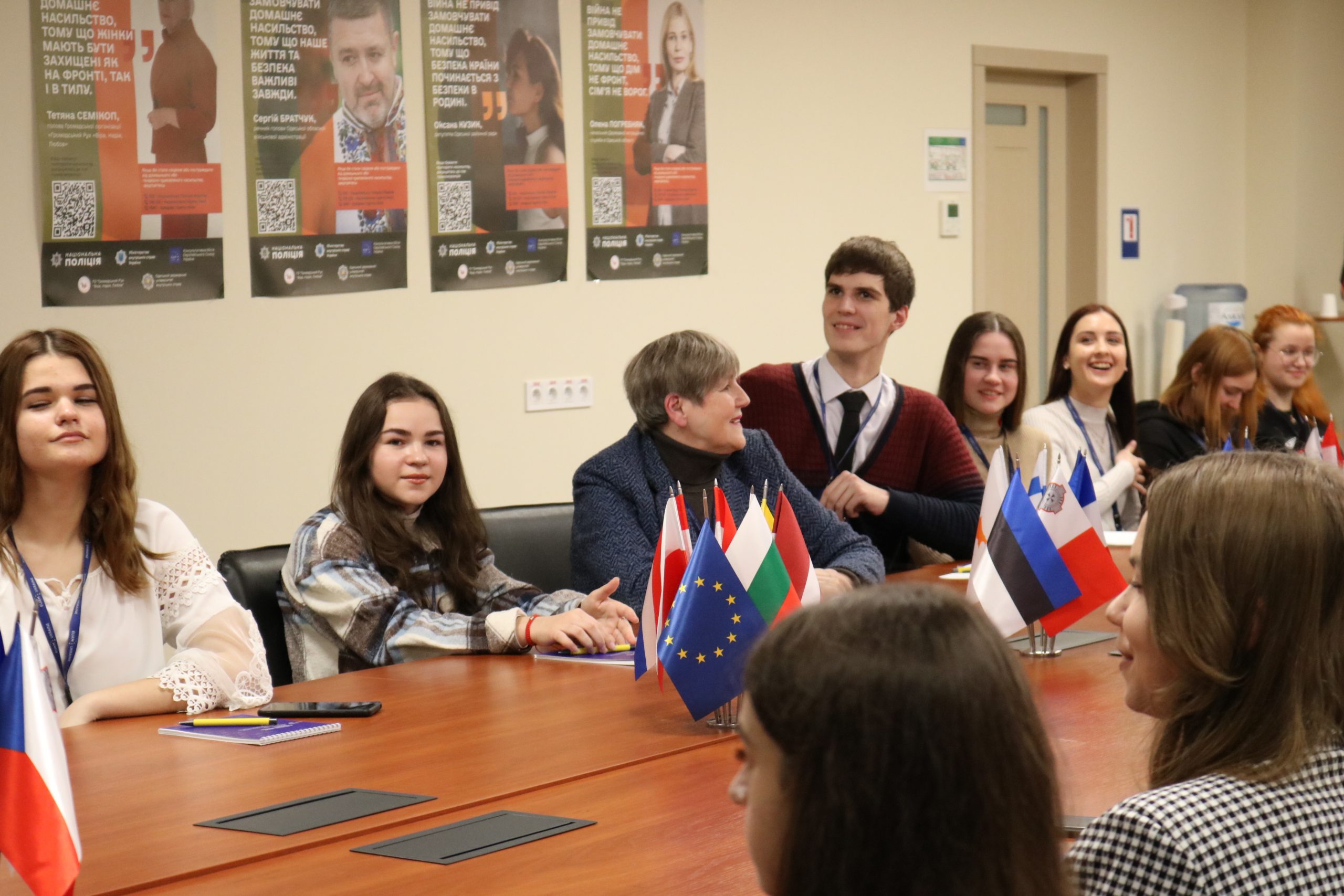 "According to the 2022 statistics, police receives four calls per hour related to domestic violence cases. This is three times more than last year," – Lippman said.
Senior Adviser on General Policing Georgios Pokas, a police investigator from Greece with more than 30 years of experience, briefed the audience on how to react when dealing with domestic violence cases.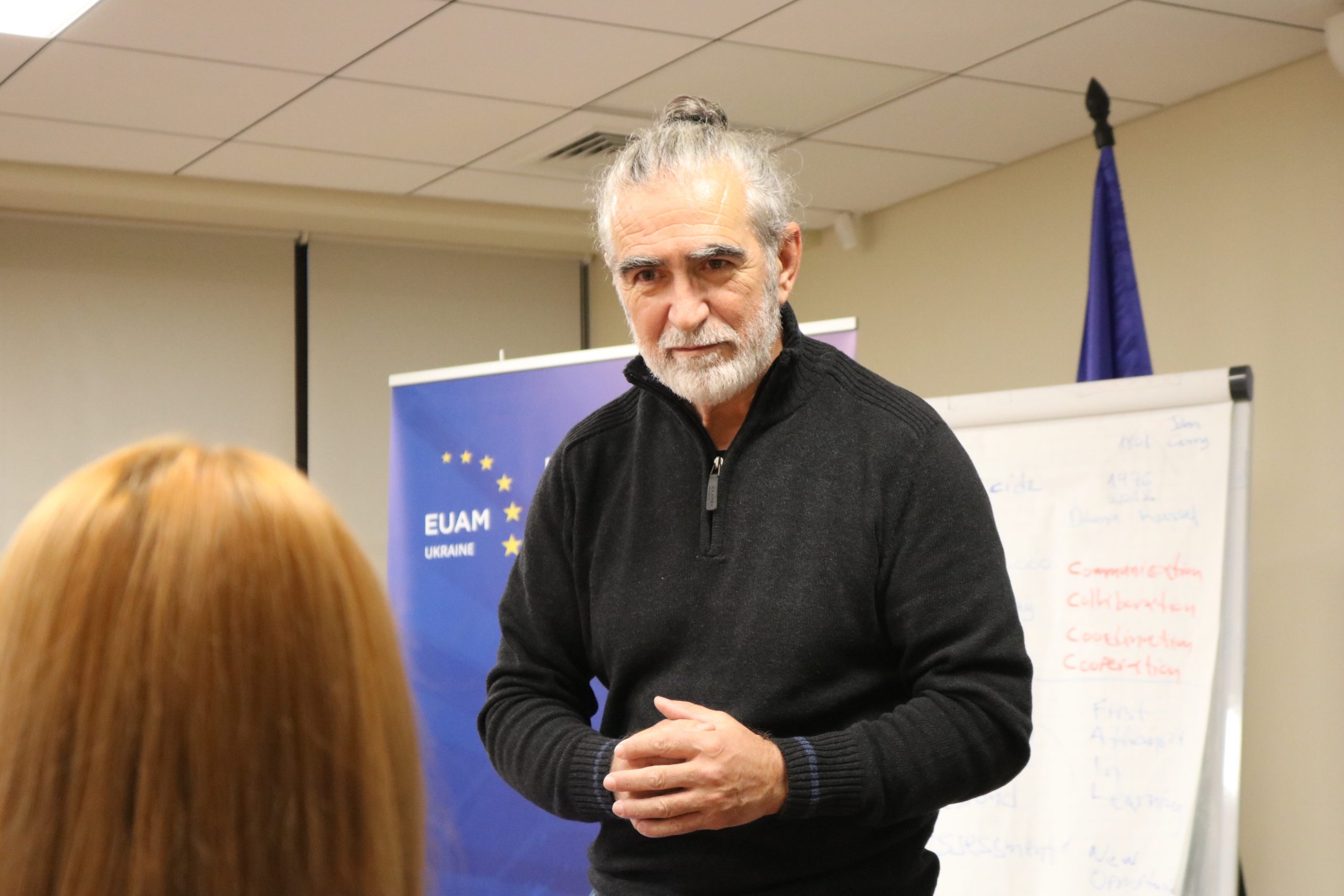 "EUAM puts a lot of efforts into educating the young generation of Ukrainian police officers by conducting specialized training, organizing events to share EU knowledge, and creating special education conditions by donating necessary equipment to universities", – said Pokas. "In a world where 55,000 women are killed yearly because of their gender, it is vital to raise public awareness on domestic and gender-based violence issues. And here, police officers play a crucial role".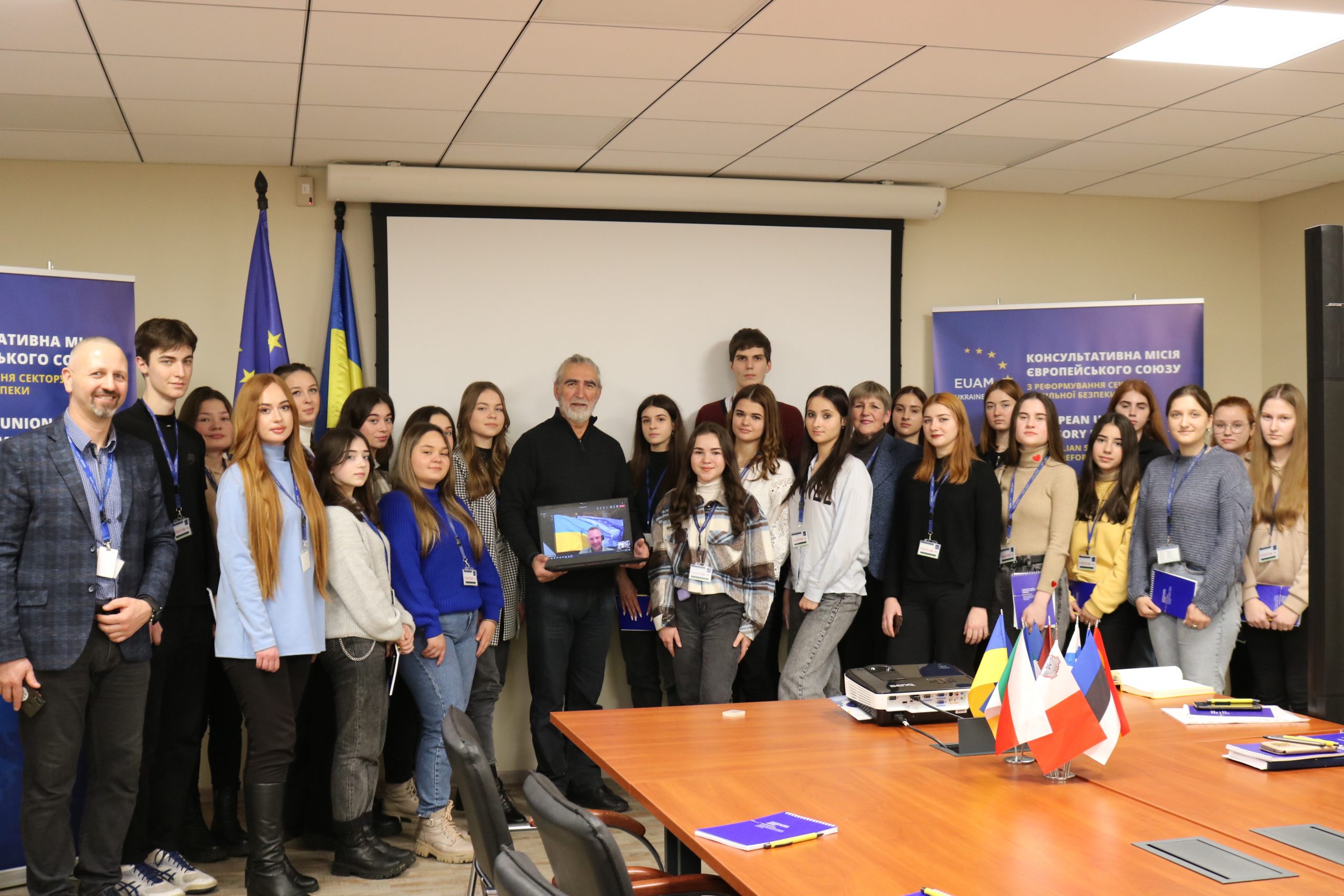 The students expressed their strong interest in the topic and desire to have more educational events in the future.