Rolf Holmboe
June 20, 2023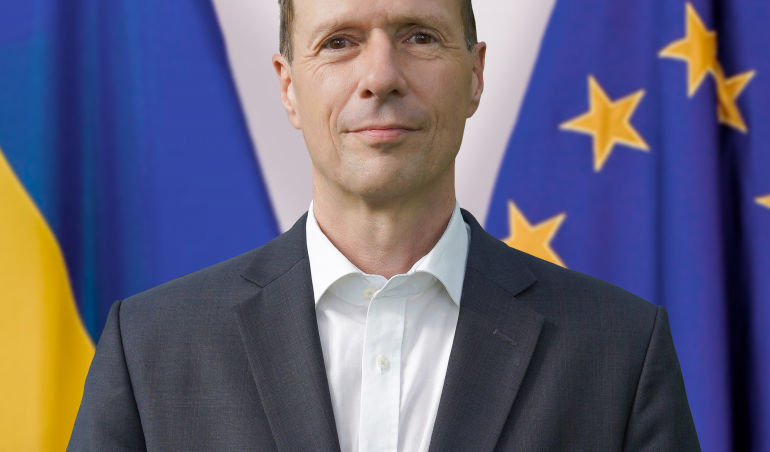 Rolf M.H.P. Holmboe is a distinguished diplomat with extensive experience in international relations and conflict resolution. He has held various key positions within the Danish Ministry of Foreign Affairs, showcasing his commitment to promoting peace and stability in fragile states.
Rolf Holmboe joined EUAM Ukraine as Head of Mission in June 2023 after serving as Denmark's ambassador to Mali (2020-2023) and Pakistan (2017-2020), as well as to Lebanon and Syria (2012-2015). From 2010 to 2012, he served as Director of Strategy and Policy Planning at the Danish Ministry of Foreign Affairs.
As Head of the Danish Ministry of Foreign Affairs Department for Stabilisation and Afghanistan from 2009 to 2010, he dealt extensively with combined political, stabilisation and development interventions in fragile states. Prior to that, he served as Denmark's Representative to the Palestinian Authority from 2005 to 2009.
From 1992-2005 he was inter alia responsible for Neighbourhood Programmes, including in Ukraine, Caucasus and the Balkans. As an army reserve officer, he has participated in several missions of longer or shorter duration in conflict zones as well as an arms control inspector under the CFE and Open Skies Treaties. Until 2016, he served as commander of a reserve specialist corps (battalion structure), providing mission area expertise to Danish military missions abroad. As an external lecturer, he has taught conflict studies in fragile states at the Institute of Political Science, Copenhagen University. From 2015-2017 he was a research fellow on temporary leave at the Canadian Global Affairs Institute in Ottawa. Rolf Holmboe holds a Master's Degree in Political Science and a Supplementary Degree in Arabic Studies from Aarhus University.