Kęstutis Lančinskas
May 24, 2017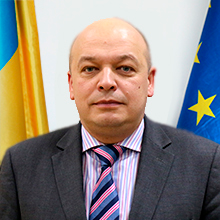 Kęstutis Lančinskas, from Lithuania, is a graduate of the University of Vilnius with a Masters in Criminal Law and almost three decades of professional experience in policing, diplomacy and European integration. In his home country he was involved at a senior level in major reforms, including preparations for EU accession in 2004 and entry into the EU's border-free Schengen area in 2007.
From January 2009 to January 2016, he served as the Chief of the Vilnius County Police, where he had direct responsibility for the tasks of over 3,000 police officers, representing almost a third of Lithuania's total of 10,000 officers.
As Deputy Police Commissioner General in Lithuania between June 2005 and January 2009, he was in charge of implementing the requirements of the Schengen agreement and served as Lithuania's representative on the Europol Management Board. Prior to that, he served as the Head of the International Cooperation and European Integration Service of the Lithuanian Police from October 1998 to June 2005, where he was responsible for international police cooperation, European integration, implementing EU Justice and Home Affairs legislation in the run up to Lithuania's EU accession as well as planning Lithuania's participation in peacekeeping missions.
Mr Lančinskas started his career as a police investigator followed by a period in the Lithuanian Ministry of Foreign Affairs, where he served as First Secretary of the Embassy of Lithuania in Tel-Aviv, Israel and First Secretary of the Embassy of Lithuania in Riga, Latvia.
In addition to Lithuanian, Mr Lančinskas is also fluent in English and Russian.