Working group gets started on improvements to Ukraine's Criminal Procedure Code
February 23, 2018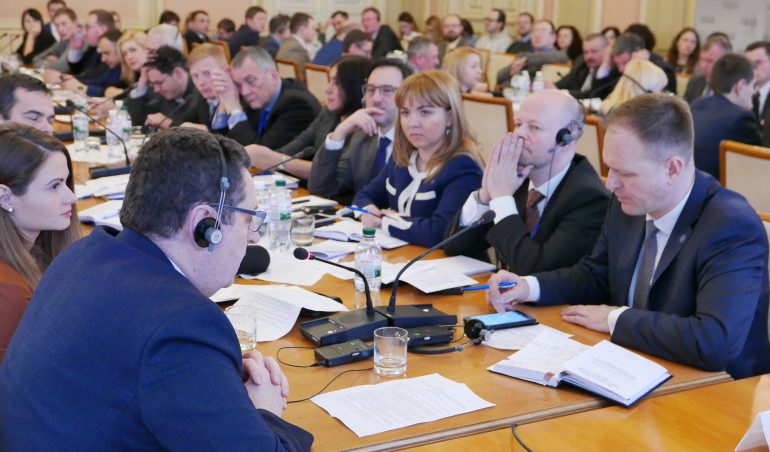 The European Union Advisory Mission (EUAM) today took part in the launch of a Working Group that is expected to develop systematic amendments to the Criminal Procedure Code (CPC) and thereby remedy problems that have accrued during the five years since it came into force. The kick-off meeting took place under the auspices of the Committee of the Verkhovna Rada for the Support of Law Enforcement.
The Criminal Procedure Code is legislation of fundamental importance that frames the way that criminal investigations are conducted in Ukraine, and determines therefore how fair justice is delivered to Ukrainians.
The Working Group is comprised of more than 100 members: representatives of public prosecution, police, Ministry of Interior, academia, civil society, international organisations, as well as EUAM experts. They will focus on increasing effectiveness of pre-trial investigation, improving the procedure for applying measures to ensure criminal proceedings, misdemeanors, special pre-trial investigation, improvement of judicial proceedings in all court instances and execution of judicial decisions. 
"An effective and fair criminal justice system in Ukraine is one of the main areas of reform EUAM would like to contribute to," said Udo Moeller, Head of EUAM's Operations Department. "I believe that together we can improve the CPC to make the criminal procedure more effective and fair while ensuring a high standard of protection of rights of the participants in criminal proceedings."
The establishment of the Working Group is a follow-up to the conference EUAM organised together with the Committee in November last year on the review and needed amendments to the CPC.