Women in Public Order Special Units: experiences from Spain
November 06, 2023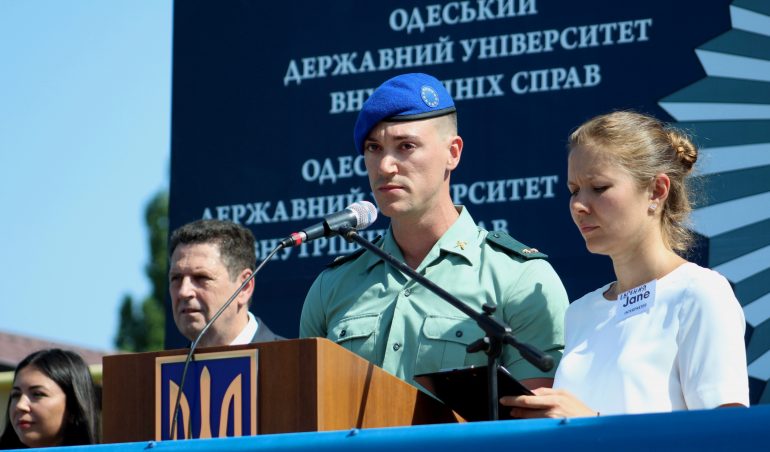 Throughout his career in the Crowd Control Units of the Spanish Guardia Civil, Fernando Magro Moros has been in many dangerous situations.
Since 2022, when he was deployed to EUAM-Ukraine, Fernando works as Public Order Advisor and Trainer for the Special Units of the National Police and National Guard of Ukraine.
As Gender Focal Point in the Mission's Police Unit, he is well familiar with the challenges police units in Ukraine face, when it comes to attracting females into their ranks.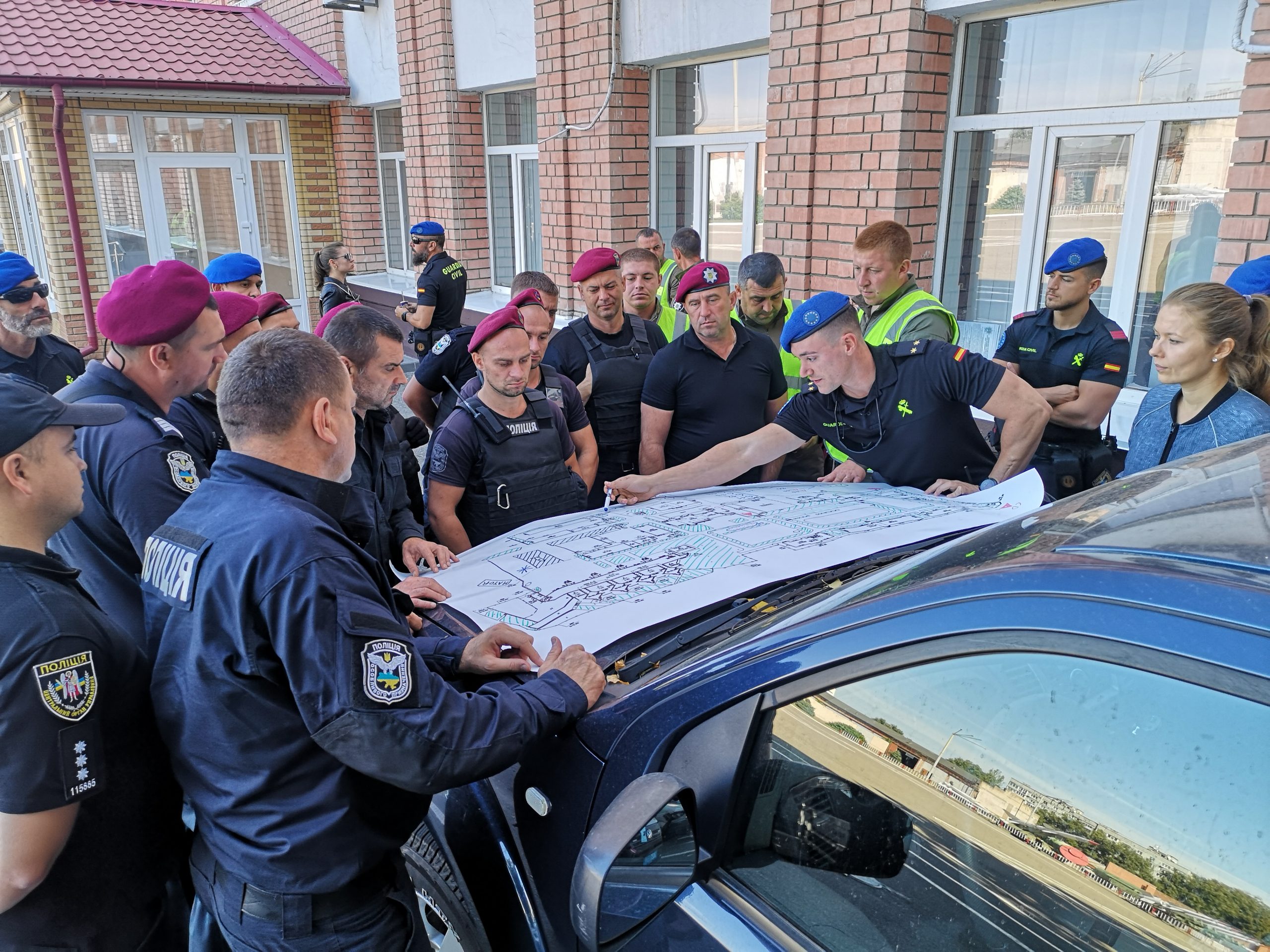 EUAM: Why are there so few women in the Special Units of the Police and in the National Guard?
Fernando: First of all, one has to understand that Special Units everywhere don't performregular police tasks, like patrolling. They focus on more dangerous tasks. In Spain for example, we arrest violent drug dealers or bring riotous football hooligans under control.
In Spain and in Ukraine, Special Units do unfortunately not appeal to women; we have few female operational colleagues. Often people say that this is because of the high physical and psychological requirements but I have never found this a good argument. I know many female Guardia Civil officers who could enter the Special Units without any difficulty, given their excellent physical capacity and mental strength. Still, they don't enter in large numbers, although the Guardia Civil has been working for many years on gender equality and mainstreaming.
In Spain, I have also noticed that both men and women leave the Special Units when they get married or start a family. In the Special Units, you need to be available for rapid deployment and you move from city to city. However, the days when people would be available for the job at all times are over, for women and for men, so we must change with the times. That is true for both Spain and Ukraine.


EUAM: What are the benefits of having more women in crowd control Special Units?
Fernando: The presence of women in Special Units is extremely important at the operational level. In Spain, female Guardia Civil officers arrest dangerous female criminals or search women at checkpoints. I often see that women approach female colleagues more easily, when we are securing music festivals and women are harassed. Ultimately, we serve all citizens, no matter their gender.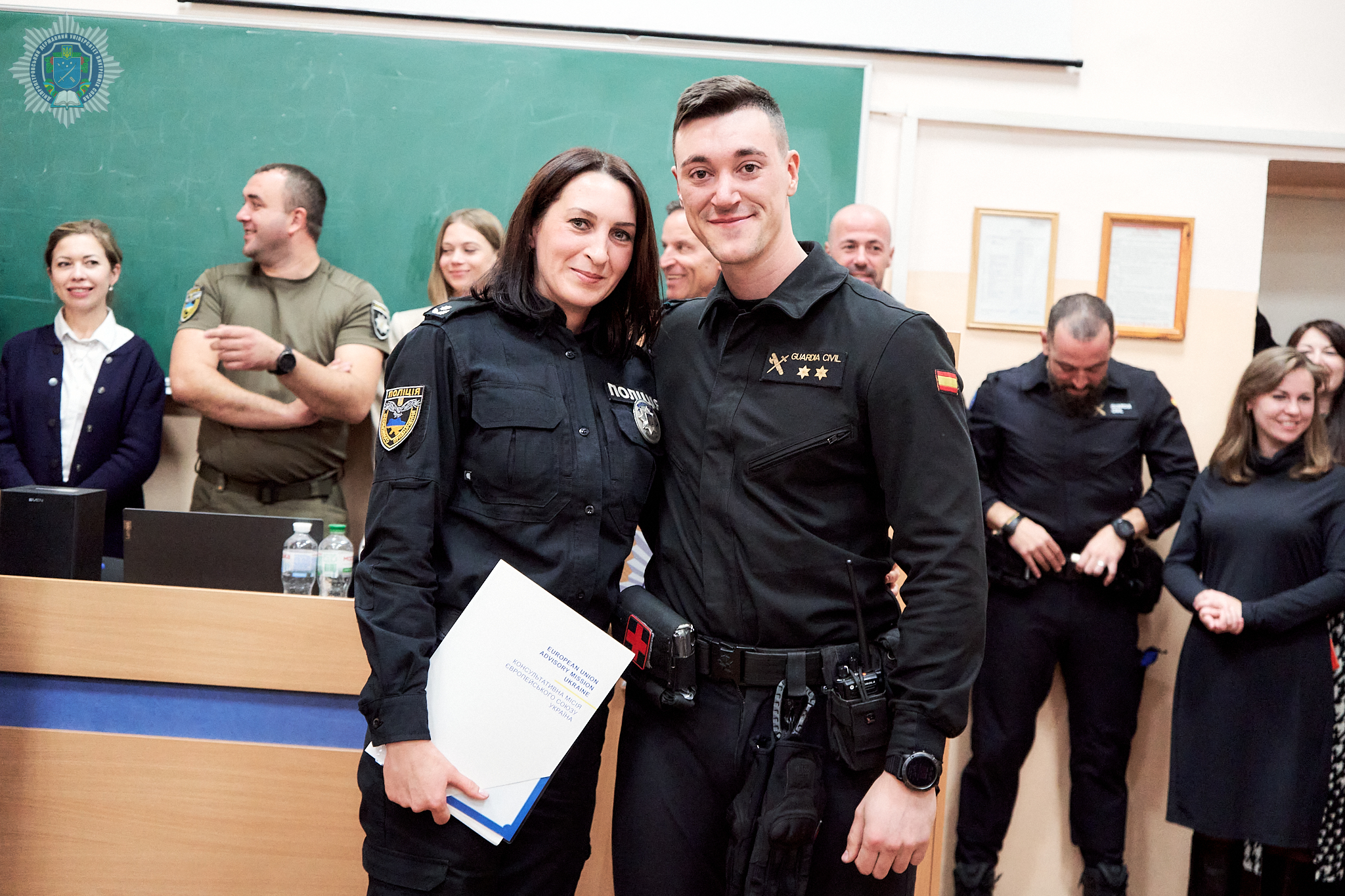 EUAM: How would you encourage female colleagues to join Special Units?
Fernando: At the moment, Spain holds the Presidency of the EU Council. Gender Mainstreaming in the civilian CDSP Missions is a priority for Spain. I can only say that working in the Special Units is a great job. I enjoy being physically ready for important assignments. I also appreciate all the special trainings and specific skills that I acquired. Therefore, I invite more women, in the Special Units, the National Guard and in the EUAM-Ukraine Mission!