Ukraine takes another step forward on its EU integration path
May 13, 2023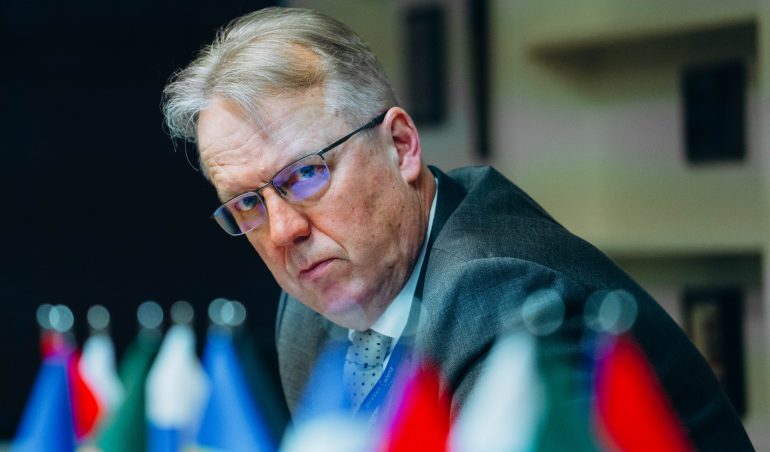 I welcome the presidential decree on the Overarching Strategic Plan for the Reform of the Entire Law Enforcement Sector (OAS). The strong political commitment to reforms and progress with EU integration is evident and our Mission is pleased to reinvigorate its core mandate of advising on strategic reform in the civilian security sector.
The Mission and wider EU structures have very much appreciated the close cooperation during the OAS drafting process with Ukraine's Office of the Prosecutor General in advisory and expert working groups and in meetings with the Deputy Prime Minister's Office, as well as the organisation of a civil society hearing on the OAS with participants from 28 Ukrainian civil society organisations.
In the context of the European Commission's recommendations regarding Ukraine's candidate status, the OAS will be a significant accelerator towards civilian security sector reform, including in terms of provisions for external oversight and accountability. In EUAM, we look forward to taking the next steps together in terms offering support to the development of a comprehensive plan for the implementation of the OAS.
Antti Hartikainen
Head of EUAM Ukraine