Transparency, accountability, reactiveness — EUAM advisers train police press officers in effective media relations
July 31, 2017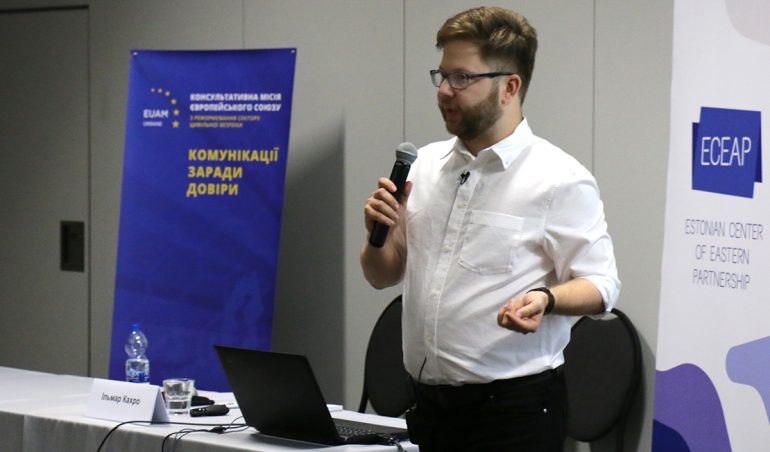 Ilmar Kahro, a communication expert from Estonian Centre of the Eastern Partnership
Nowadays, no one would disagree that communication is important, especially for any public institution. It is also a well-known fact that effective communication leads to transparency, accountability and public trust. This is the reason why the EU Advisory Mission Ukraine (EUAM) is assisting the state agencies within its mandate with communications trainings tailored to their needs.

A communication training for press officers of the National Police of Ukraine, organised jointly with the Estonian Centre of the Eastern Partnership and NATO Information and Documentation Center in Ukraine on 27-28 July 2017, was one of the many delivered by the EUAM Strategic Communications team for communication officers of the Mission's partners. This time, the training focused on copywriting techniques, use of social media and crisis communications.

Ilmar Kahro, a communication expert from Estonia and guest speaker, shared interesting examples of how the Estonian police communicates with the public. According to Ilmar, it is important not only to inform the public about crimes which have been committed and the basic details of police investigations (even if the Estonian police, in principle, avoids providing a running commentary on ongoing investigations). It is equally important to conduct preventive work, listen to the needs of citizens and respond to them.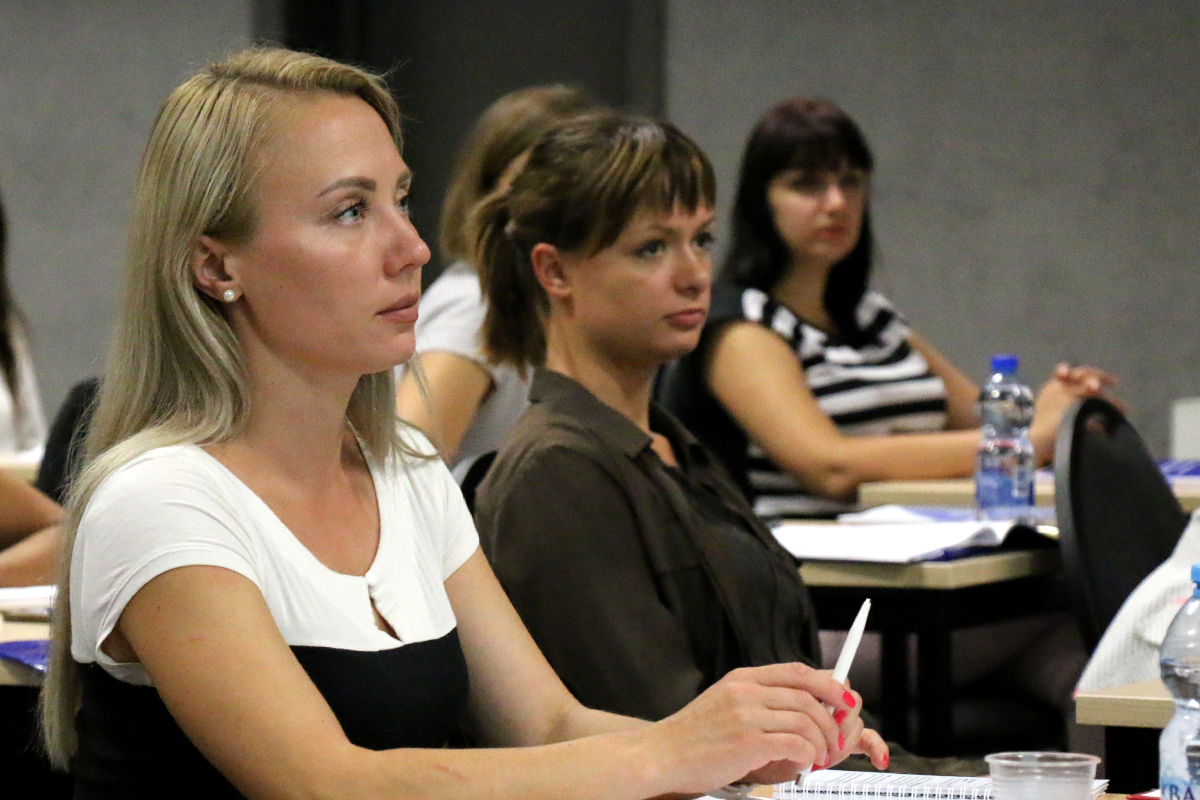 One of the interesting examples which Ilmar shared was an online app developed by the Estonian police where citizens can point out and draw the attention of the police to different problems in the city connected to police work. The police response to these issues is displayed in real time in the app and citizens can see the efficiency of police work. Another interesting example is the work of web-constables who conduct their work on the internet, communicating to people. It has proven to be highly effective, especially in crime prevention and the investigation of crimes connected to children.

Participants of the training said that they enjoyed it a lot and found it extremely useful. As you can see from their comments on social media:
"Now it's my turn to thank the organizers of the training for the opportunity to receive necessary knowledge from the great professionals! I am sure that we will use the new tools efficiently!"
"Live and learn!  We learn European experience of effective communication with # media and # public. Thanks to the colleagues from #EUAM for practical advice!"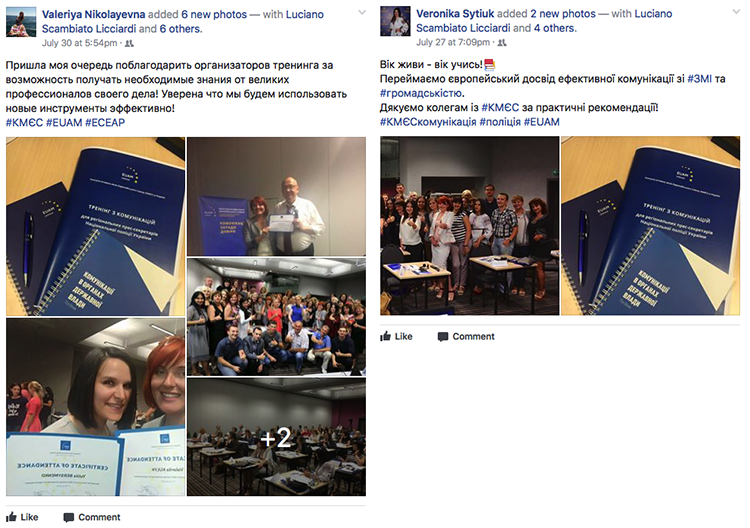 "Communication for trust! Training. Kyiv"