Supporting Ukraine going strong on Gender perspective into the Civilian Security Sector
August 31, 2023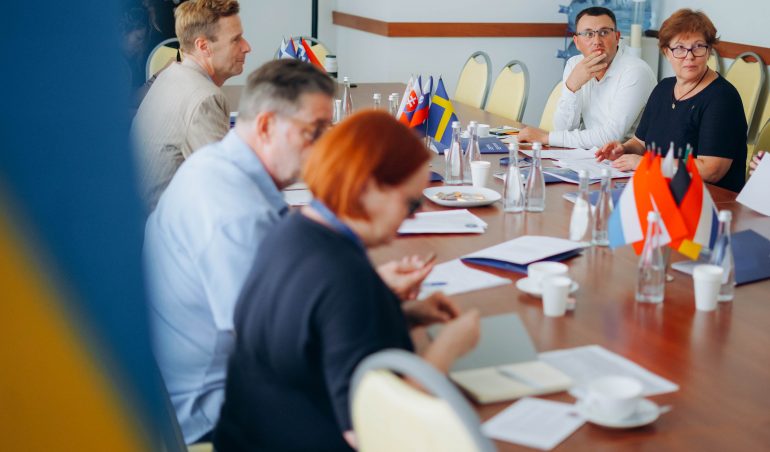 "Tell us where we can make a difference in helping you implementing real gender reforms". In a nutshell, this is the message conveyed by EUAM Head of Mission Rolf Holmboe to Kateryna Levchenko, Ukraine's Government Commissioner for Gender Policy, when they met in Kyiv on 29 August 2023.
The meeting had meat on the bone, focusing on where it would be possible to cooperate on getting the gender aspect fully integrated into the planning and implementing reforms in the Ukrainian civilian security sector.
EUAM Gender Advisor Gisela Duetting and other Mission experts involved in strengthening Gender mainstreaming joined the discussions.
The Commissioner highlighted the improvements that had been achieved over the last years. But she clearly underlined that Ukraine joining the EU cannot be successful without a Human Rights and Gender Equality based approach.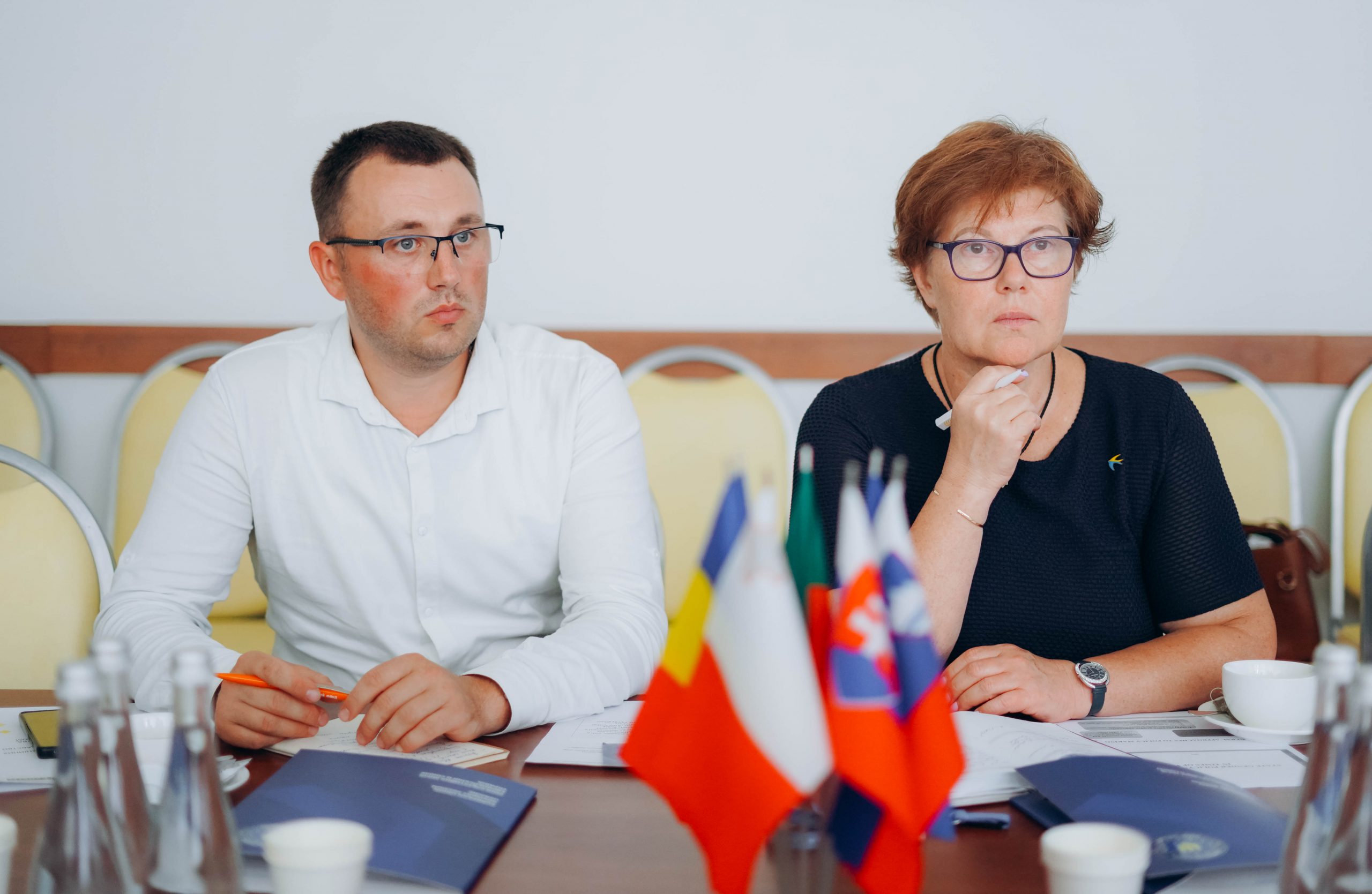 Dr. Levchenko said they are working on improving the legislation on gender equality, especially for Ukraine's Security and Defence Sector. "We are working to give Gender Equality a strong legal basis in all areas. Gender equality, or the lack of it, affects every sphere of Government in Ukraine at present", said Dr. Levchenko, who wears a little pin in the shape of a swallow on her left shoulder in the dual colours of Ukraine as a traditional Ukrainian symbol of hope.
Both sides underlined that the challenge is to translate new and positive gender policies into real improvements. They agreed that developing operational gender action plans is the way forward, but also that they alone are not enough. The authorities would need training and mentoring on all aspects of implementing these reforms. It would also be important to work and prepare gender-inclusive policies at the regional level. Dr. Levchenko underlined the importance of working with women's organisations, collaborating with local government and security actors.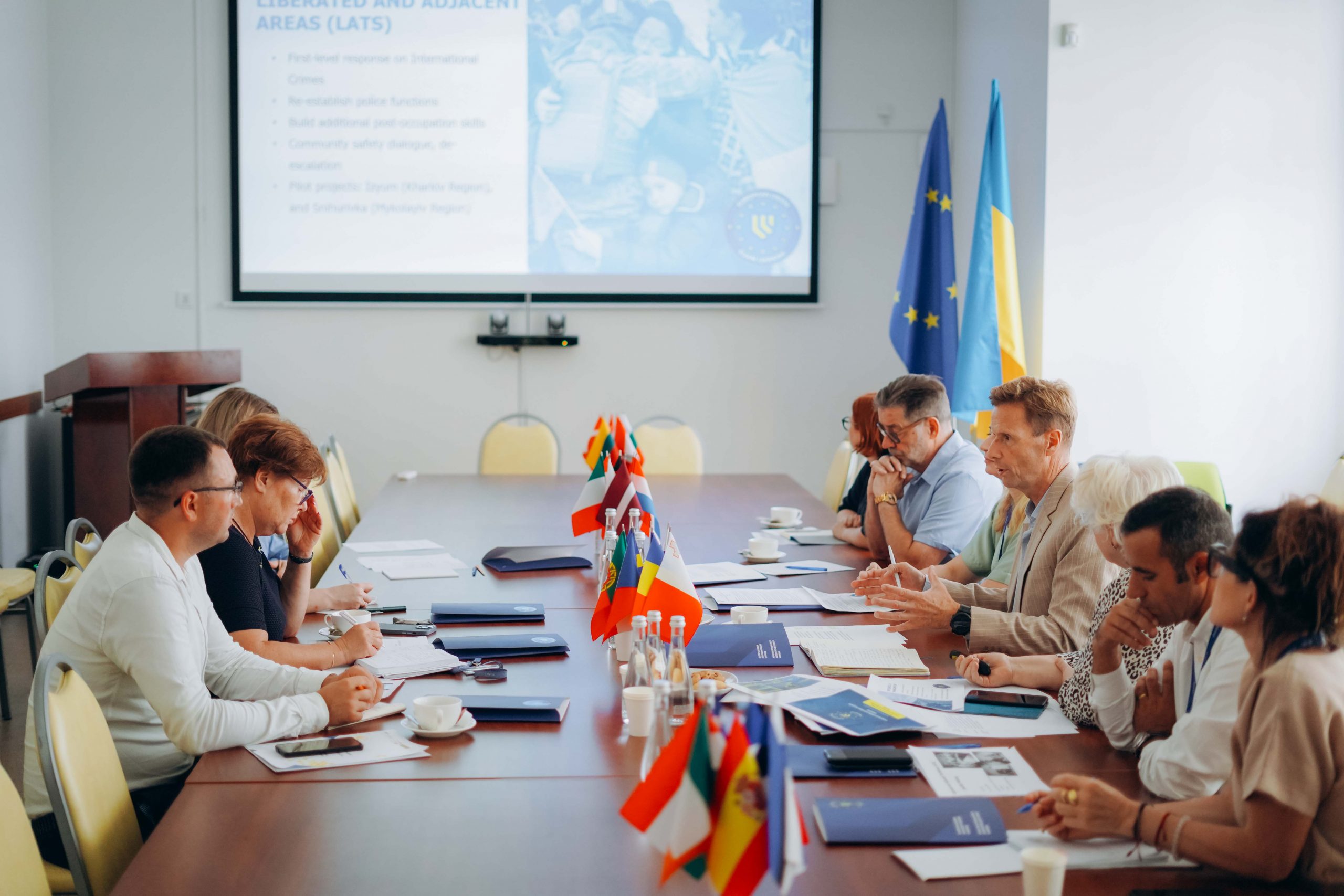 Both the Commissioner and the EUAM Head of Mission expressed their wish for strengthening the cooperation on gender-related issues in the Mission's activities. The emphasized the importance of working together on sexual harassment training within the Civilian Security Sector Agencies. In the current situation, they stressed the need to engage actively against Conflict Related Sexual Violence.
This meeting made a difference in setting the pace for making gender reforms operational in Ukraine.