Success of any team depends on leadership skills, says EUAM boss in Khmelnitsky
July 05, 2017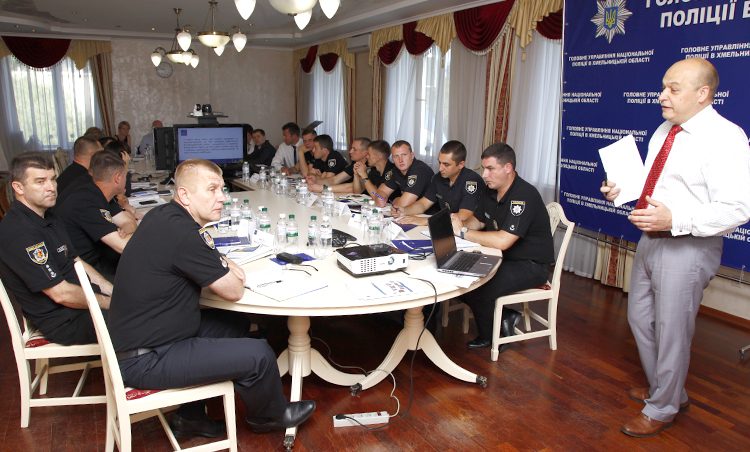 On 4 July, the EU Advisory Mission held a seminar on leadership to senior management team at Khmelnitskiy Police Headquarters and Patrol Police senior managers based in the region.

The seminar aimed at providing an overview over modern leadership and management approaches, delegation techniques and empowerment in change management.

EUAM senior managers and experts gave their insight into a concept of outstanding leadership as well as shared experience and knowledge about motivation factors and effective delegation, a role of strategic leadership in dialogue policing, principles of strategic community policing and senior management's role in creating a successful cooperation with the media and a wider society.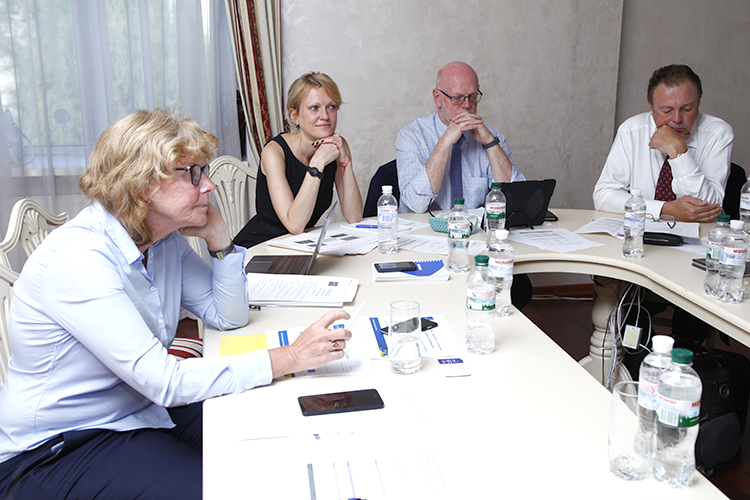 Kestutis Lancinskas, Head of EUAM, in his presentation underlined that a leader is a person who takes responsibility and shows direction. "Leadership is what drives a team," he said. "Success depends on people. We may have nice buildings and excellent equipment, but, if we do not enjoy citizens' trust all that has no value," pointed out Kestutis Lancinskas.

Mykola Semenyshyn, Head of Khmelnitskiy Oblast Police Department, said that 2017 for Khmelnitskiy Oblast Police is a year of leadership. "Today's seminar is greatly appreciated as it helps us develop further and improve the quality of our service. I believe that this leadership course will be nation-wide and other regional police headquarters will benefit as much as we," said Mykola Semenyshyn.