EU Supports Ukrainian Rule of Law Institutions by Providing Vehicles
June 07, 2022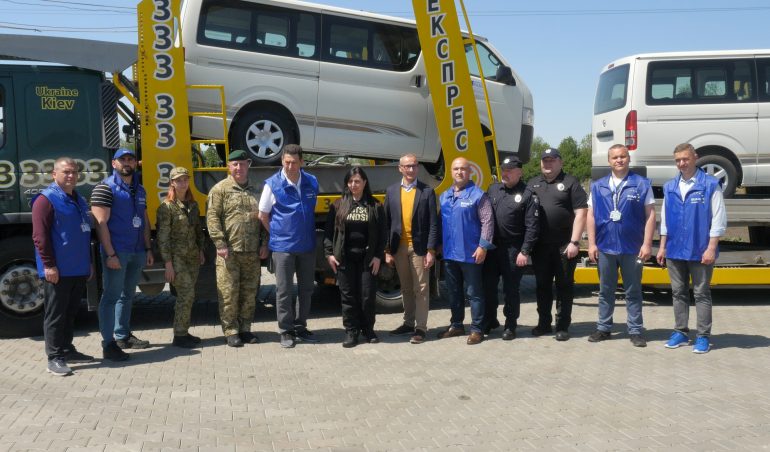 The EU-funded PRAVO Police Programme implemented by UNOPS in close coordination with the European Union Advisory Mission (EUAM) Ukraine has completed the delivery of 90 vehicles to law enforcement agencies under the Ministry of Internal Affairs, as well as the Prosecutor General's Office of Ukraine. In total, the donated items' value is close to EUR 2,000,000.
"Today marks another impactful step forward under the PRAVO Police project – one that already reflects today's challenges and threats. Since the start of the full-scale war, the National Police of Ukraine has lost over 1,000 vehicles. The same applies to the State Border Guard Service, the State Emergency Service, the National Guard – all entities of the Ministry of Interior's system. We are now facing a pressing need for all-terrain vehicles, professional rescue equipment, demining items, and means to tackle other challenges," said Meri Akopyan, Deputy Minister of Internal Affairs, speaking on the day the first shipment of vehicles arrived in Ukraine. "We are sincerely grateful to all of our partners for both their focused technical donations and their strategic support, allowing us to anticipate future challenges and develop cooperation for the next several years."
"The EU stands by Ukraine in these trying times," stated Xavier Camus, Head of the Good Governance and Democratisation section at the EU Delegation to Ukraine. "Rule of law, safety and security are the cornerstones of a thriving democratic society, and we are proud to be able to support Ukrainian law enforcement as they defend these principles day by day. The donated vehicles will increase officers' mobility and improve the quality of services they provide to the population."
This is so far the largest delivery resulting from the emergency procurement procedures applied under the PRAVO Police Programme following the Russian Federation's invasion of Ukraine.
"Being here and being able to hand over these 90 cars today is another evidence of commitment to our Ukrainian partners. We will continue to provide our practical support and to stand by them in these challenging times," said Udo Moller, EUAM Head of Operations. "This donation is one of numerous already delivered and one of other to come.  We are proud to support our Ukrainian partners, meet their needs and assist them under today's difficult circumstances".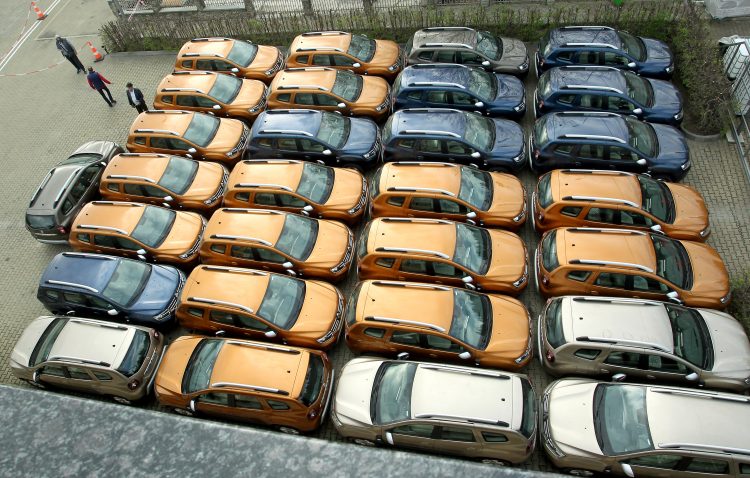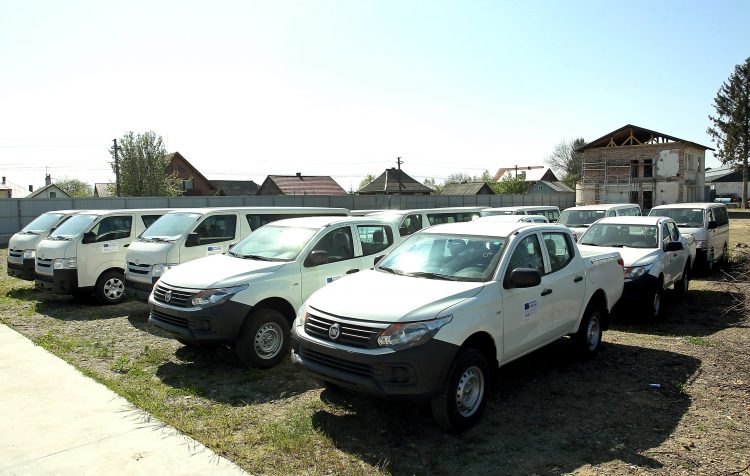 "UNOPS remains committed to supporting Ukraine's rule of law institutions as they provide critical services to the population," noted Gianni Volpin, UNOPS Ukraine Country Manager. "We have enacted emergency procurement procedures under PRAVO Police to speed up the delivery of urgently needed items, allowing law enforcement to ensure safety and security for the people of Ukraine. Rest assured that UNOPS will continue its efforts to support rule of law in Ukraine."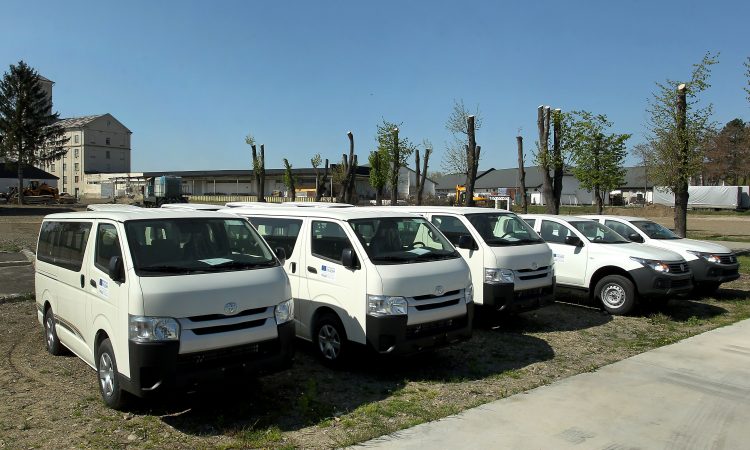 "Because of the Russian military aggression, the duties of the police have expanded dramatically: our officers take part in military action, maintain public order on de-occupied territories and areas rigged with mines, carry out pre-trial investigations of war crimes, act as first responders, provide medical aid. The high-powered resilient vehicles that we are receiving today will be instrumental in carrying out all these duties," said Vasyl Nevolya, Head of the International Police Cooperation Department of the NPU. "The National Police has always enjoyed positive experience of working together with UNOPS and EUAM and established a solid platform for continued cooperation. I am confident that we will be victorious as we continue moving forward together."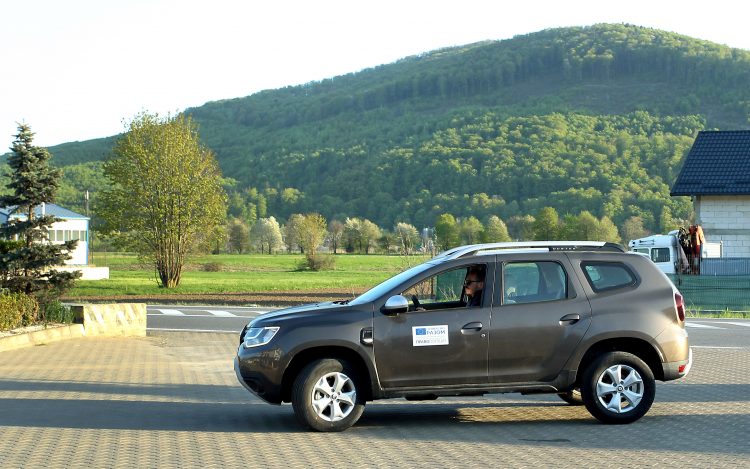 "The State Border Guard Service of Ukraine is extremely grateful to our partners for their support, in particular for the donated vehicles. Along with other defenders of Ukraine, the Service's units are selflessly protecting the country from a treacherous enemy, so help and support are as relevant as ever. The donated vehicles will be used to reinforce the protection of the state border and will be deployed to perform tasks in the areas of active hostilities. Together we shall prevail!" said Hennadiy Kravchuk, Head of the 31st SBGS detachment.
Background information:
The equipment has been procured within the programme "Support for Rule of Law Reforms in Ukraine in the Areas of Police and Public Prosecution and Good Governance" (PRAVO Police) funded by the EU and implemented by UNOPS in close coordination with the EU Advisory Mission (EUAM) Ukraine. The overall objective of the programme is to contribute to promoting rule of law in Ukraine and to aligning law-enforcement agencies functioning with the best EU and international practices. PRAVO Police provided Ukrainian rule of law agencies with expert support, specialised training in a range of topics, as well as specialised forensic and personal protection equipment, means of transportation, ICT equipment, solutions, and systems. Following the Russian Federation's invasion of Ukraine, PRAVO Police was reprogrammed to provide emergency assistance to rule of law institutions and support them in continuing to exercise their mandates of providing safety and security to the Ukrainian people. To this end, Ukrainian law enforcement agencies will receive essential means of transportation and communication as well as personal protective items worth over EUR 8,000,000 in the several months following 24 February 2022.