Police in Kropyvnytskyi aim for 'model' standard through EUAM training
February 06, 2019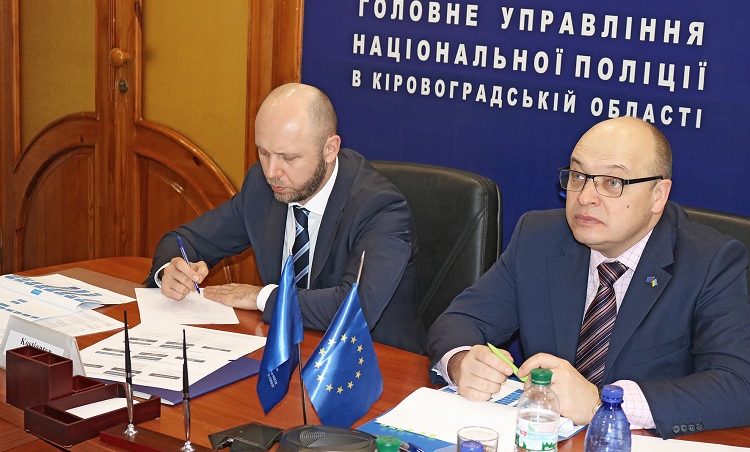 The European Union Advisory Mission Ukraine (EUAM) today launched a major training programme for police in Kirovohrad region that will see more than 1,000 police officers from across the region improve their skills in general policing and community policing. Ultimately, the training aims to increase public trust and the efficiency of the police service delivered. The intensive training sessions will be carried out until the end of May by visiting experts from Germany, Portugal and Hungary.
In order to ensure the high quality of the training programme, EUAM is also providing technical assistance to the Police Training Centre in Kropyvnytskyi that will host the courses. The mission has refurbished the training centre premises with new furniture, IT equipment and home/kitchen appliances worth €50,000.
The training and donation this week forms part of a pilot project that involves structural changes to police work in the region over the next four months. The Kropyvnytskyi experiment aims to optimize police functions in line with EU best practices, to implement an organisational performance evaluation system, and to improve decision-making processes.
"The main objective of this National Police pilot project, that EUAM is supporting, is to increase public trust in the police by improving its efficiency and professionalism," said Kestutis Lančinskas, Head of EUAM, at today's opening ceremony alongside Kostyantyn Bushuev, Deputy Head of the NPU, and Ruslan  Horiachenko, Deputy Head of the Main Department of NPU in Kirovohrad region. "We are here to provide on-hand support and hope that the police of Kropyvnytskyi will become a model for other regions of Ukraine."