Police Head Kniazev: EUAM 1.5 million UAH donation will make recruitment process more efficient
January 23, 2018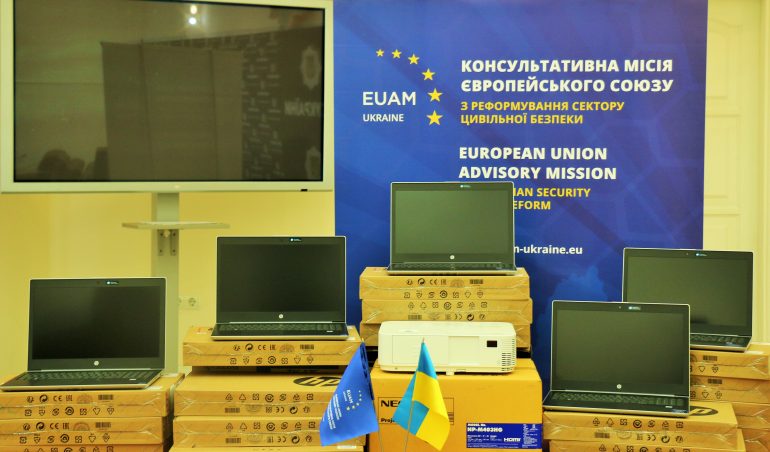 A European Union Advisory Mission (EUAM) donation of equipment to the National Police of Ukraine yesterday is expected to significantly improve the capacity of the National Police of Ukraine's (NPU) Human Resources Department. The 30 laptops, software, photocopying machines and projectors are worth over 1.5 million hryvnas (or €44,000).
The Head of EUAM, Kestutis Lancinskas, said that IT equipment is an essential mean for efficient performance, but it should be complemented by the professionalism of NPU staff, upskilling, and by having a strategic vision.
"Human Resources is the core of success in any organisation," said Mr Lancinskas. "We are happy to support the National Police of Ukraine enhancing its technical capacities, but it is more important to continue our cooperation in strengthening professionalism through trainings and strategic advice, as these specialists are managing police staff country-wide."
The Head of NPU, Serhiy Kniazev, thanked EUAM for its support and pointed out that the equipment will significantly improve the quality of the recruitment process and professionalism of the NPU's HR personnel.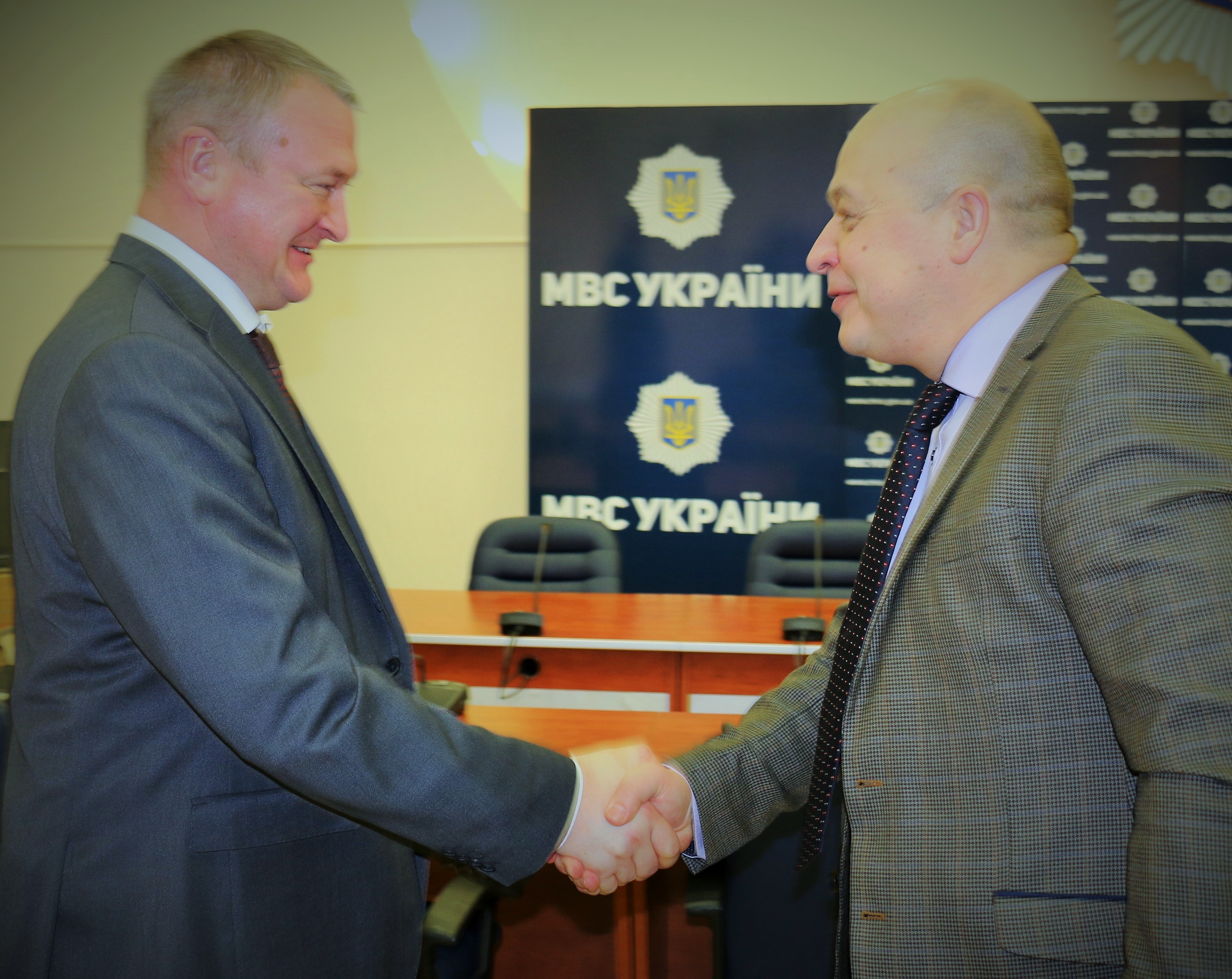 The Head of NPU, Serhiy Kniazev and the Head of EUAM, Kestutis Lancinskas
Separately, EUAM yesterday donated equipment to the Training Centre of the National Police in Kyiv city worth over €9,500 euros. The computers, laptops, IT tabs, photocopying machines, sports and basic needs equipment will enhance the professionalism of training conditions for police.
A similar range of equipment will soon be handed over to police training centres in Vinnitsa, Poltava, Kherson, Cherkasy and Chernihiv, bringing the total value of the donation to 2 million hryvnas (€57,000).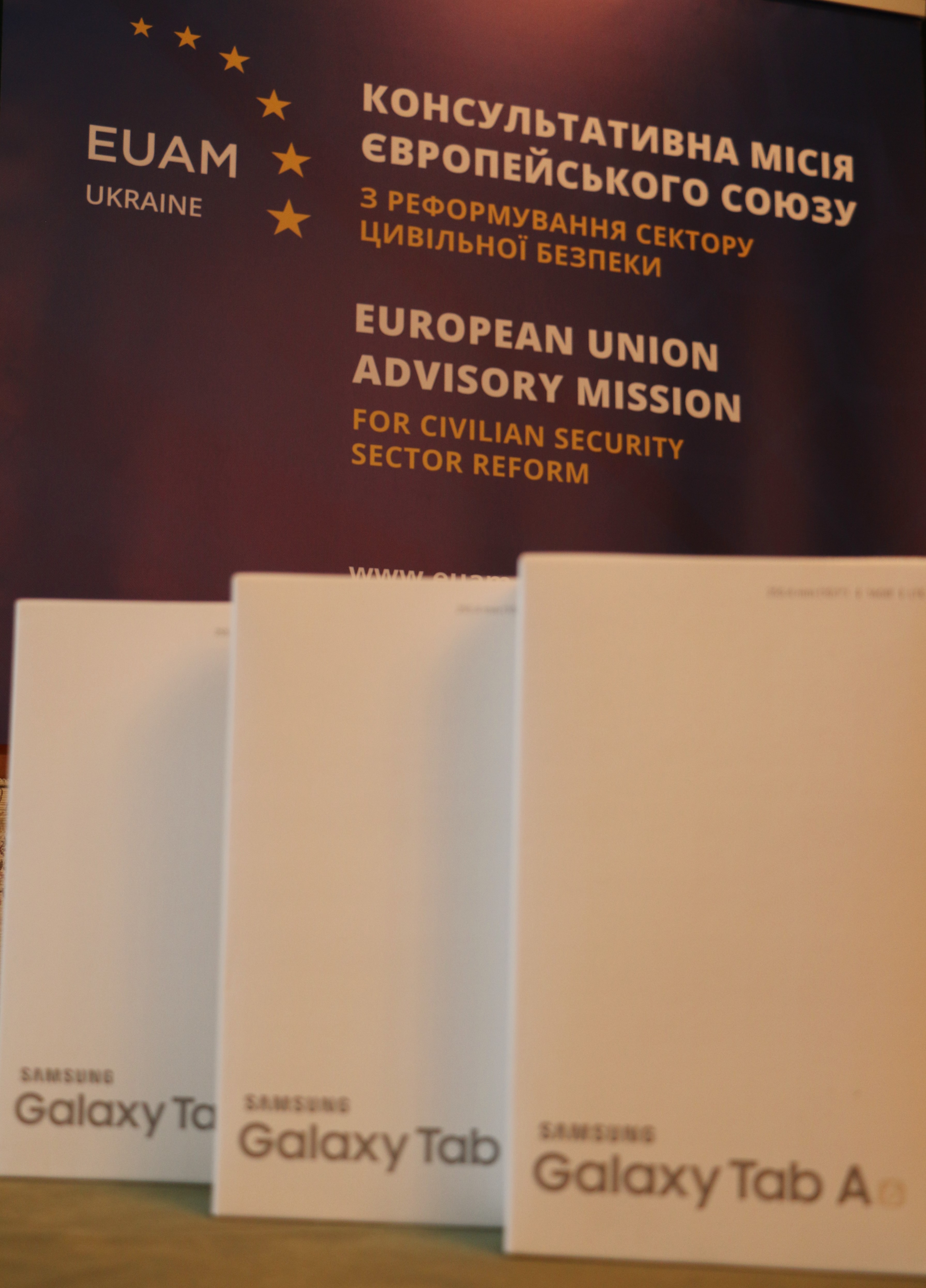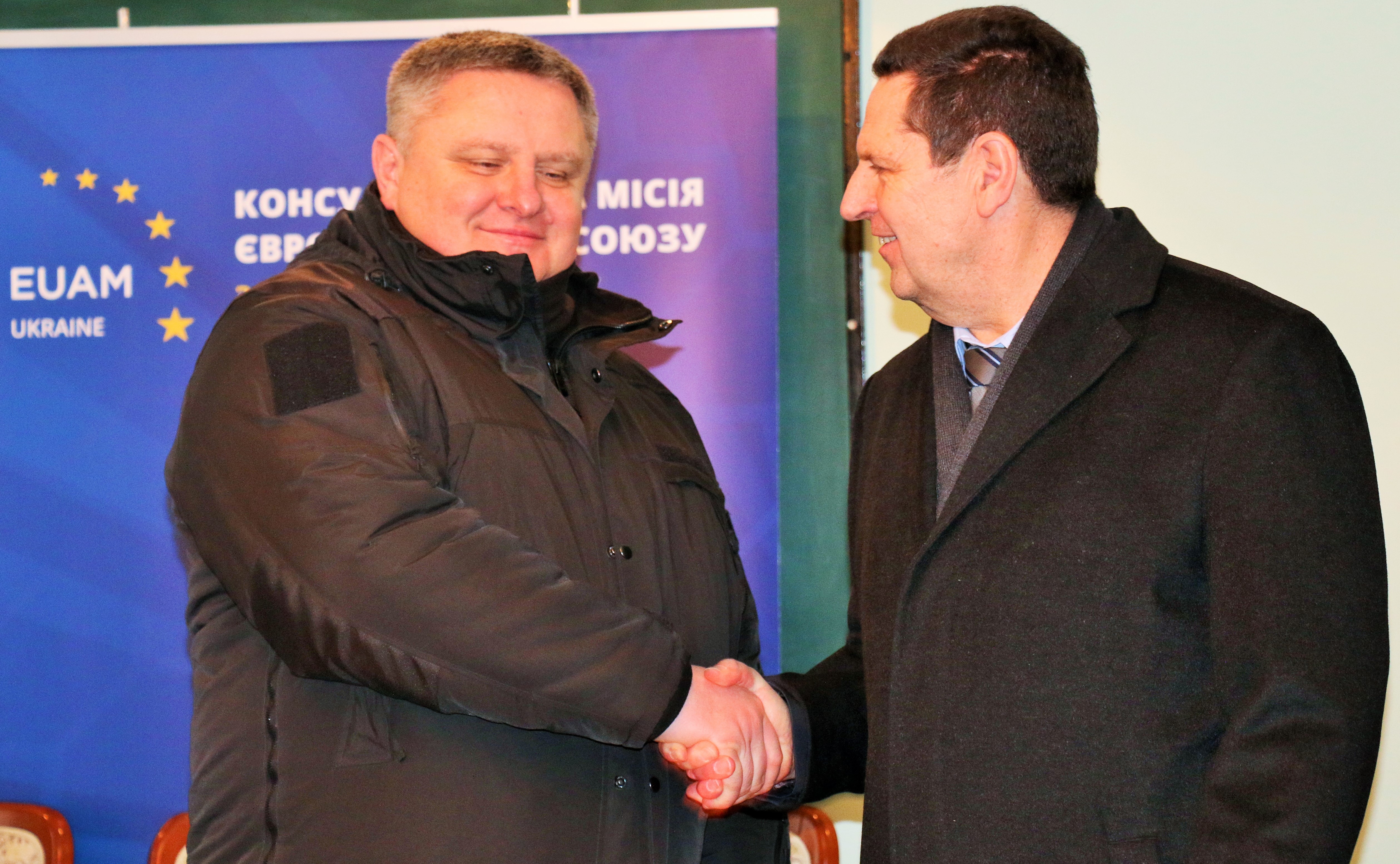 The Head of Kyiv police, Andriy Kryschenko and the Head of EUAM Operations Department, Udo Moeller