Police, business and local authorities address business transparency in Kirovohrad region
November 22, 2019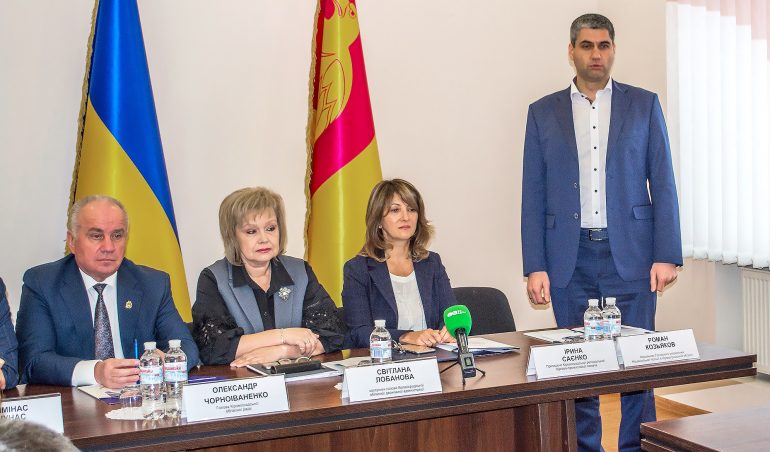 Transparency of business practices is a huge issue in Ukraine, and to that end the European Union Advisory Mission this week organised a round-table event for local businesses, police and authorities in Kirovohrad region, the aim being to streamline coordination and communication among them. The event served to outline the rule of law parametres for carrying out business activities in the region, which is important to clarify if the region is to attract critically needed investment from outside.
For this reason, cooperation between law-enforcement agencies, state authorities and entrepreneurs is crucial for the future sustainable development of businesses in Kirovohrad. EUAM experts explained some common practices that are used in the EU to ensure transparent business activities there, with Gediminas Buciunas, EUAM's Senior Adviser on Prosecution, pointing out one of the most common problems that Ukrainian businesses face: the non-execution of court decisions.
The Business Ombudsman Council in Ukraine was present to outline its vision of ways to improve the business climate in Ukraine, while a representative from the Kirovohrad Regional Chamber of Commerce and Industry spoke about ensuring the rights of businesses and transparency.
The Kirovohrad Regional Police Commander, Roman Koziakov, emphasized that the most effective way to overcome problems related to the protection of legal rights and interests of businesses is to ensure effective cooperation between authorities, entrepreneurs and law enforcement.