Police and civil society share EUAM dialogue platform ahead of July elections
July 11, 2019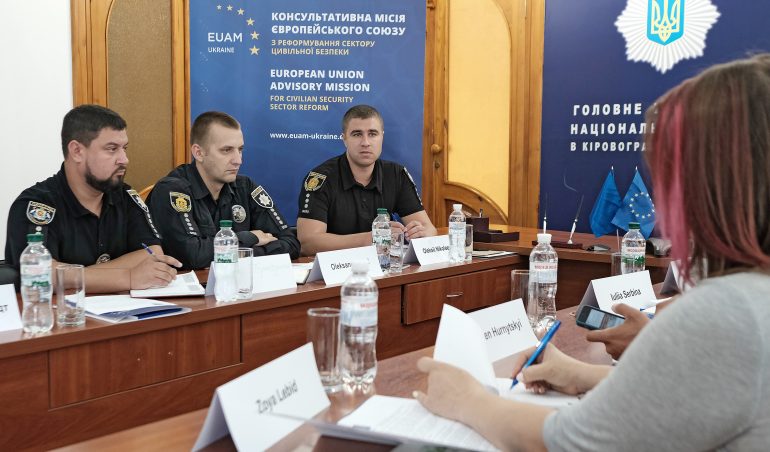 The European Union Advisory Mission (EUAM) this week brought police officers together with civil society groups in both Lviv and Kropyvnytskyi in order to establish dialogue and trust ahead of Ukraine's parliamentary elections on 21 July. With a few valuable lessons learnt during the recent presidential elections, both parties were in a good position to discuss the main challenges ahead in terms of public order and a smooth voting experience for citizens.
In the context of electoral integrity, participants discussed ways to establish productive cooperation between civil society and police, measures to prevent violations of electoral legislation, and the response of police.Members of civil society in Lviv and Kropyvnytskyi highlighted that the EUAM round-table format helps them to get better understanding of the police's role during the electoral period, and of problems officers face. Police representatives said that cooperation with civil society had improved thanks to such dialogue platforms.
Separately in Odesa, a training course that was initiated and financed by EUAM, is this week being delivered by OPORA – an NGO working in public oversight and advocacy in the field of elections. Around 250 police officers in Odesa region are expected to undergo the training.