'People should not suffer for telling the truth', whistleblowing roundtable hears
February 09, 2018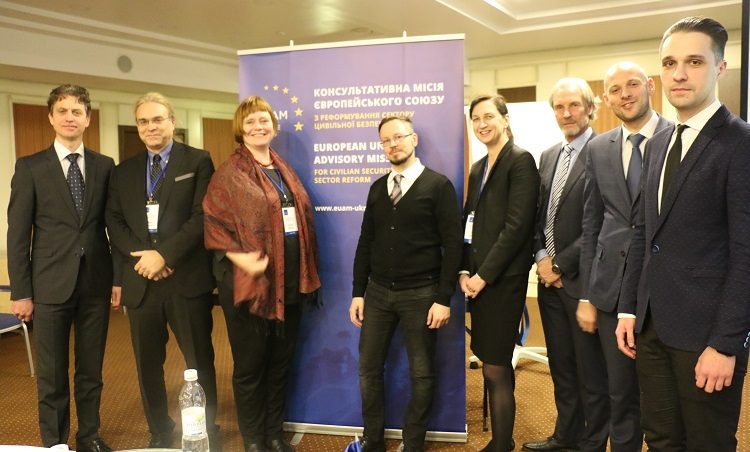 An international roundtable discussion organised by the EU Advisory Mission Ukraine yesterday gathered international experts on whistleblowing and senior managers from Ukrainian law-enforcement institutions to address issues regarding Ukraine's legal and institutional framework for protecting whistleblowers.
Whistleblowers can play a key role in exposing wrong-doing and corruption within institutions. However, legislation and structures need to be in place so that wrongdoing can be reported internally without fear of retribution. It is for this reason that law enforcement officials need to be equipped with the right training and tools to cooperate with and protect those who come forward with serious allegations.
"If you are working somewhere and you see something illegal happening," said Mark Worth, an internationally renowned expert on whistleblowing and Co-coordinator of the Southeast Europe Coalition on Whistleblower Protection, "then your responsibility shifts from your work place to the public interest. In many countries it is actually a duty to report corruption or wrong-doing in the work place. But measures must be in place to ensure that people do not suffer for telling the truth."
EUAM is advocating for legislation to be adopted to create a stand-alone law on whistleblowing, for there to be channels available for employees to be able to report issues, and to raise further awareness of whistleblowing in Ukraine. The Mission is also recommending firmer procedures within institutions for following up on whistleblowing reports and training for staff in law enforcement agencies so that they are aware of what needs to be done in a whistleblowing case.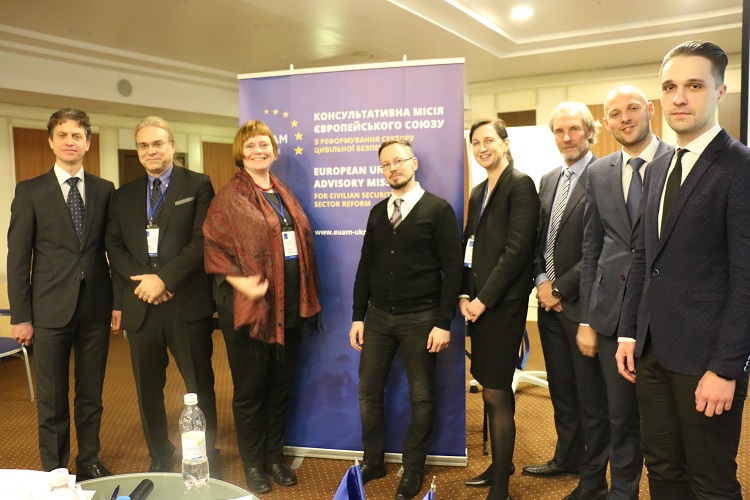 International anti-corruption experts Mark Worth (second left), Inese Voika (third left) and Gregor Pirjevec (centre) join EUAM staff for whistle blowing roundtable