Rolf Holmboe: "Ukraine Holds the Key to Accelerating Integration with the EU – Establishing the Rule of Law in All Spheres"
October 30, 2023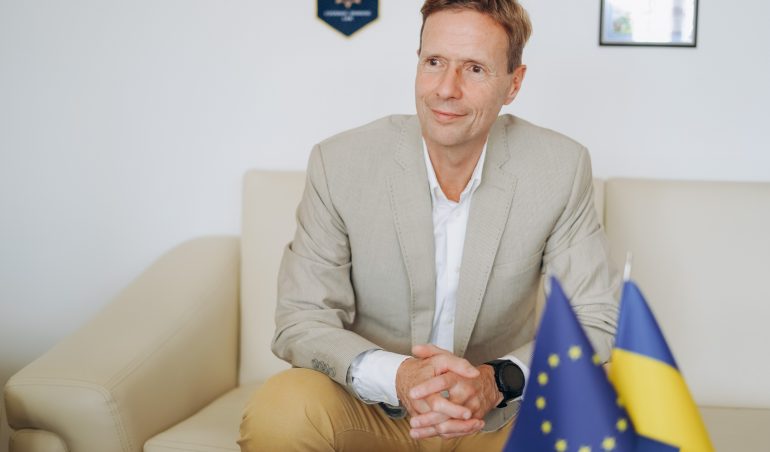 "Detector Media" had a conversation with the new head of the European Union Advisory Mission (EUAM) Ukraine, Danish diplomat Rolf Holmboe, about the fight against Russian disinformation, the investigation of Russia's war crimes in Ukraine, and the role of civil society in Ukraine's reform path towards the European Union.
Ukraine's accession to the European Union is one of Ukraine's primary objectives. European integration significantly impacts all aspects of Ukrainian people's lives, from the economy to the information sphere.
Reforming Ukraine is impossible without active participation from civil society. EUAM Ukraine, which has been operating in the country since December 2014, aims to support the reform of the Ukrainian civilian security sector.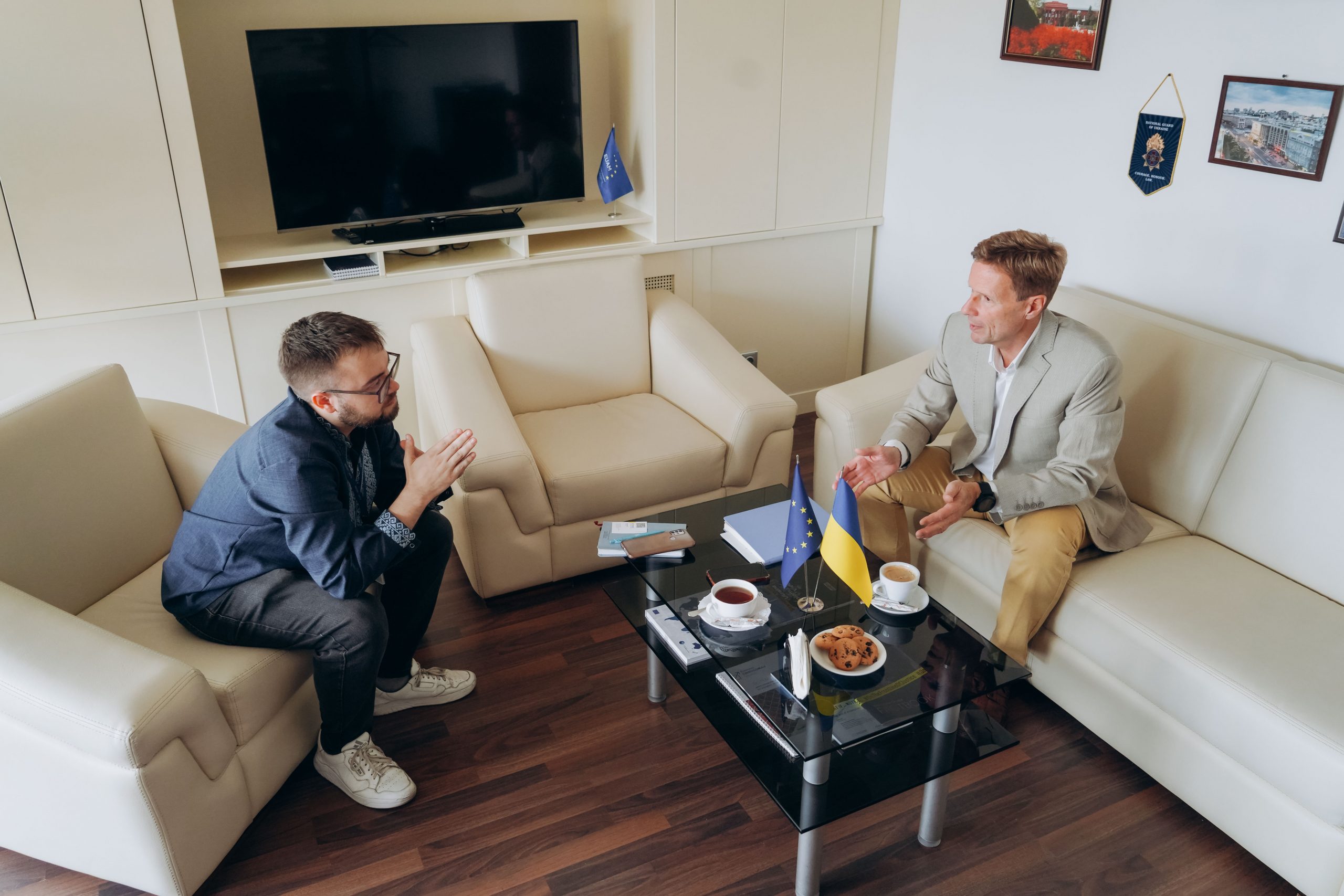 – Mr. Holmboe, you have more than 100 days of working here in Ukraine as a Head of EUAM. What are your interim results of work as of now?
We are involved in numerous work strands in support of Ukraine. But over the summer, we are intensifying and have made significant progress in key areas of engagement with our Ukrainian partners. This relates to our efforts to at the same time support Ukraine's path toward EU membership and to support Ukraine in addressing the massive challenges posed by the ongoing war.
We have adjusted our priorities since Russia's unprovoked and unjustified invasion of Ukraine last year. EU Member States acted swiftly and resolutely to give us an expanded mandate, and we are now able to support Ukraine in the new reality of war where it is needed the most.
We are now actively involved in initiatives like the EU Solidarity Lanes Action Plan to boost of Ukrainian agricultural exports and bilateral trade by support to making border procedures as smooth and efficient as possible and also by supporting the establishment of additional border crossings for Ukrainian and EU goods. We also support the Ukrainian strategy and action plan to approach border functions to the EU's Schengen criteria.
When we realized the horrific number of possible war crimes committed by Russian forces, especially in areas liberated from Russian occupation, we have intensified our support for all Ukrainian authorities working on investigating and prosecuting war crimes and international crimes. It is crucial to gather evidence before crime scenes become contaminated and interview victims and witnesses as soon as possible to ensure that solid cases can be built. We are actively supporting Ukrainian efforts to bring these cases to the international level, as international crimes, and this work has seen increased intensity over the summer.
You have worked previously as the Ambassador of Denmark to Mali. We know that Russia has the political influence there. Can you compare it with Africa, please, why is the fight against Russian disinformation important?
Yes, that's correct. I served in Mali from 2020 until May of this year. In 2020 a small group of officers staged a coup, and they brought the Wagner Group into the country, marking a strategic shift away from cooperation with Europe, the international community, and the UN, and toward an exclusive collaboration with Russia.
In this context, we witnessed a deluge of disinformation, fake news, and outright lies spread across various media platforms in different contexts. Even reputable media outlets began reporting on these events, and on their social media platforms, we observed a significant amount of trolling, smear campaigns, and the dissemination of false information. Hundreds of social media accounts probably linked to Russia and their new partners were behind this campaign.
What was truly concerning was their ability to persuade a large part of the population, in particular youth, to adopt their twisted narrative and shift the entire discourse. The most alarming aspect was in fact that their strategic disinformation campaign was so effective and that they could get away with it. The narrative was simplistic and populist and for a population under massive pressure it quickly became popular, even of it was thwarted and highly unrealistic. It succeeded in garnering support for the military coup leaders and their Russian sponsors.
The disinformation efforts downplayed the roles of the Russians and the Wagner group while highlighting those who facilitated their entry into the country. In my view, countering Russian influence must include a concerted effort to combat their blatant disinformation, the surreptitious use of fake news, and their overt deployment of influence campaigns.
Currently, Ukraine appears to be at the forefront of this negative attention. Undoubtedly, addressing disinformation is a critical aspect of our efforts to counter Russian influence.
What is the role of the European Union and the EUAM in the investigation of the Russian war crimes in Ukraine?
It's crucial to acknowledge that Ukrainian authorities have registered over 110,000 possible war crimes cases, which is staggering. Handling such a large volume of cases is beyond the capacity of any single country. Many of these cases are being registered and investigated in extremely challenging environments, often near or behind the front lines. In some instances, the relevant authorities, including the National Police, Regional Prosecutor's Office, and SSU, face dangers and limitations in conducting investigations in these areas.
Our role is to assist Ukraine in building the capacity to investigate these crimes comprehensively and prepare for national and international prosecutions. This collaborative effort involves a group called ACA (the Atrocity Crimes Advisory Group), where we coordinate our support with our U.S. and U.K. colleagues.
One key aspect of our assistance is providing training for the National Police and regional Prosecutor's Offices on how to process a possible war crimes scene. This ensures that regional-level investigations adhere to the necessary standards to make the case admissible in court. We emphasise joint training because it's vital for the National Police and regional Prosecutor's Office to collaborate effectively when entering liberated areas, each with their respective roles.
To strengthen our support to these crucial investigations being done in the field, we are focussing more on working in the regions affected by war crimes.
Ukraine and Europe stand together in the clear goal of ensuring accountability for the war crimes. Russia, as the aggressor, must be held accountable for all the war crimes and international crimes it has committed. We are working to help build the case for international crimes that may be tried at the international level, especially the crime of aggression, which directly implicates the Russian leadership. Building a comprehensive case of this magnitude requires assembling numerous pieces of evidence from thousands of investigations conducted across Ukraine. The bulk of war crimes will have to be tried in Ukraine.
Currently, Ukrainian prosecutors are working in The Hague as part of a group focused on the crime of aggression against Ukraine within the International Centre for the Prosecution of the Crime of Aggression against Ukraine (ICPA). We support them by providing our experts and collaborating with Ukrainian prosecutors to construct the case of aggression. Other international crime cases could include the crime of genocide, environmental crimes, and the deportation of children.
A broad coalition of countries, institutions, and people are providing support to Ukraine in dealing with international crimes. A Dialogue Group has been established to coordinate these collective efforts, and EUAM plays a vital role in this coordination.
We maintain close cooperation with the Office of the Prosecutor General, led by Andriy Kostin, and his team. They are actively expanding their efforts and building capacity, including by establishing the Coordination Centre for Support of Victims and Witnesses, which is a critical function. Victims and witnesses are among the most vulnerable individuals in Ukraine, and we recognise the importance of safeguarding their well-being. This Centre is an initiative that we are exploring ways to support.
Are there any chances that Putin will be on a Special Tribunal?
That is not up to us. What we can do is assist Ukraine in building a solid case on the crime of aggression. In my personal opinion, there is now a substantial body of evidence that could be considered in this regard. A strong case for the crime of aggression that could be presented before a possible special tribunal at the international level is emerging. However, the key factor here is the quality of the investigations, and this process will undoubtedly take time and won't be without challenges.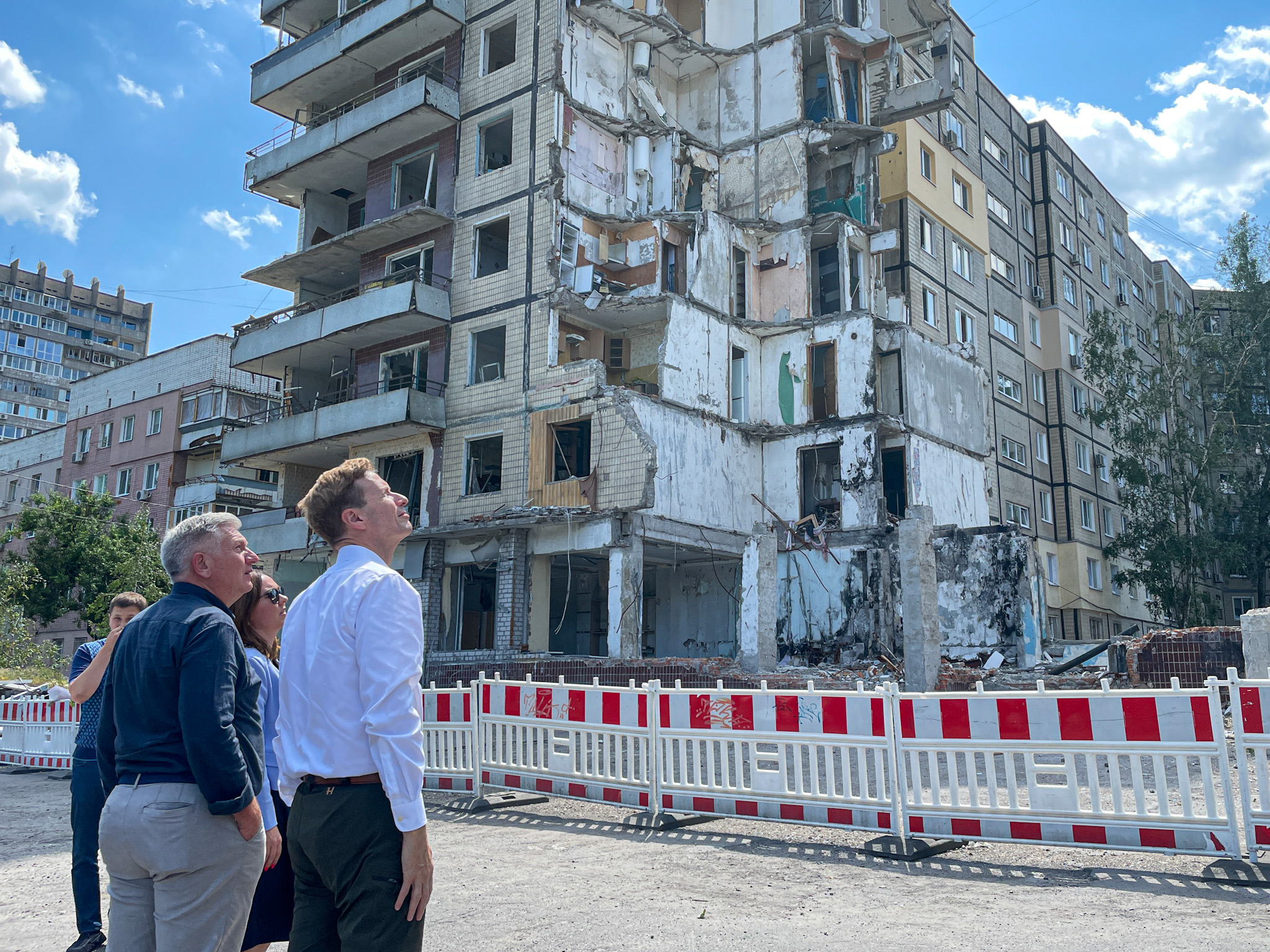 The primary responsibility of investigating these crimes lies on the National Police of Ukraine, the Security Service of Ukraine, and other institutions. How do you see the current reformation of the civil security sector in Ukraine?
As you've mentioned, the investigation of war crimes requires a range of expertise and cooperation from various agencies. The SSU, the Office of the Prosecutor General, the National Police, and in some cases, the National Guard – all play a role in this process. It is crucial that these entities can effectively collaborate, which is one of the reasons behind our training initiatives involving all relevant stakeholders, particularly in liberated territories. The National Police often act as the first responders in these areas following military operations.
One notable development in Ukraine is the integration of these efforts. This is a positive sign, reflecting improvements in the quality of investigations and the effectiveness of interagency cooperation.
Let's discuss Solidarity Lanes. This project was launched last year to help with trade infrastructure after the Russian full-scale invasion of Ukraine. What are the current developments regarding Solidarity Lanes?
We've been actively working within this initiative since last year when Russia's unprovoked and unjustified invasion of Ukraine began. The primary goal was to ensure Ukraine's ability to export its products and generate income for the country.
Our efforts have focused on streamlining procedures at the borders and fostering closer collaboration between EU countries and Ukrainian authorities. For example, there is now significant cooperation between Romania and Ukraine. We have successfully opened two new border crossing points, with a third one set to open by the end of 2023. These developments are aimed at improving the flow of goods.
The main objective is to maximise the export of Ukrainian products, such as grain and sunflower, to global markets. This has become even more crucial due to Russia's strategic bombing campaign targeting Ukraine's port infrastructure. The EU is increasingly focused on facilitating Ukraine's access to global markets in the near future.
How do you see the process of reformation of the Security Service of Ukraine (SSU) and the National Police of Ukraine (NPU)?
In May of this year, the President of Ukraine approved "the Overarching Strategic Plan for the Reform of the Entire Law Enforcement Sector". The Office of the Prosecutor General is responsible for developing the concrete Action Plan to implement this strategy. We were actively involved in the preparation of the strategy itself, and right now we are providing significant support in developing the Action Plan. In turn, we will support the implementation of this comprehensive action plan. Our collaboration with counterparts from the civil security sector is integral to this effort.
The plan is expected to be officially adopted next month, and our focus will then shift to supporting its practical implementation. It's important to note that this strategic plan represents a significant milestone on Ukraine's path toward EU accession. While the strategy is a crucial step, full EU accession requires thorough action plan implementation.
Reforms encompass a wide array of areas, with numerous directives and legislative changes – approximately 500, according to legal estimates – needed to align with EU legislation before Ukraine can join the European Union. This alignment spans not only legal aspects but also economic and tax-related matters. We are actively involved in these reform efforts because they are not only about effectiveness but also about bringing Ukraine in line with European standards, ultimately facilitating its EU accession.
Several significant challenges for Ukraine lie ahead, with corruption being a top concern. Addressing corruption and supporting dedicated anti-corruption agencies is a priority. Such agencies receive support from various parts of the European Union, and this support will become increasingly vital. With the EU contributing more funding, countries with weak control mechanisms could face corruption scandals that would severely harm their reputation. Thus, we are working closely with Ukrainian colleagues to establish robust measures to combat corruption.
Another critical issue is ensuring that the functioning of these agencies aligns with European norms. For example, the SSU should operate as a security service in line with practices in other European countries. It's essential for these agencies to operate accountably, with both external and internal oversight mechanisms. Internal oversight is particularly important, as it allows them to maintain self-control and accountability.
What do you think about Ukraine's chances to start negotiations with the EU in December?
I believe that Ukraine is working very hard to meeting the criteria – the so-called Seven Steps – for this to happen. Ukraine holds the key to the pace of its integration with the EU. Swift and comprehensive reforms, particularly on challenging issues, such as installing the rule of law in all areas and effectively combatting corruption, can expedite the process.
Once negotiations are opened, it becomes a rigorous process with clear outcomes – either a "yes" or "no." The implementation of reforms will be the primary indicator of Ukraine's progress.
What can we expect from the activities of EUAM until the end of this year?
Towards the end of 2023, we will continue to enhance our efforts to support accountability for war crimes international crimes. We will be working to support of the Action Plan for Integrated Border Management. Once this strategy is successfully implemented, Ukraine will be able to work compatibly with Schengen criteria. The challenge will be the northern and eastern borders, which will become the EU's border when Ukraine joins Schengen.
We are committed to supporting Ukraine in the liberated areas, including the ones that will be de-occupied in the future. This is a key focus for us. It is essential that the Ukrainian government possesses the necessary capabilities and competencies to return to these areas, restore safety, uphold the rule of law and ensure adherence to international humanitarian law. Reestablishing normalcy within these communities is of utmost importance. Once free from the shackles of war, Ukraine must evolve into a socially cohesive nation. This foundation will pave the way for its eventual accession to the European Union.
We are actively engaged in assisting with the pre-deployment training of law enforcement agencies and police personnel who will be deployed to the liberated areas. Additionally, we are providing support for the National Police and regional prosecutor's offices to facilitate further investigations into war crimes committed in these areas.
Denmark joined the European Economic Community fifty years ago along with Britain and Ireland. How do you think the Danish experience can help in the integration of Ukraine into the EU?
EU membership makes it nearly impossible to challenge democracy within a country. If such a challenge occurs, Europe will unite and respond to mitigate it. For Ukraine, this partnership provides a strong defence against any future Russian attempts.
However, the most significant aspect is the economy. Once Ukraine emerges from the war, there will be a need for robust economic growth. A 2-3% growth rate won't be sufficient; Ukraine will require more. Access to European markets and investments will be crucial. As soldiers return from the front lines, the demand for jobs will increase, and these jobs can be found only by economic reforms and alignment with Europe that will allow the private sector to explore its full potential.
Europe is all about interacting and learning from one another. For example, my son went to High School in Sweden without additional costs. This cross-fertilisation of ideas and talents in Europe is something Ukraine can greatly benefit from.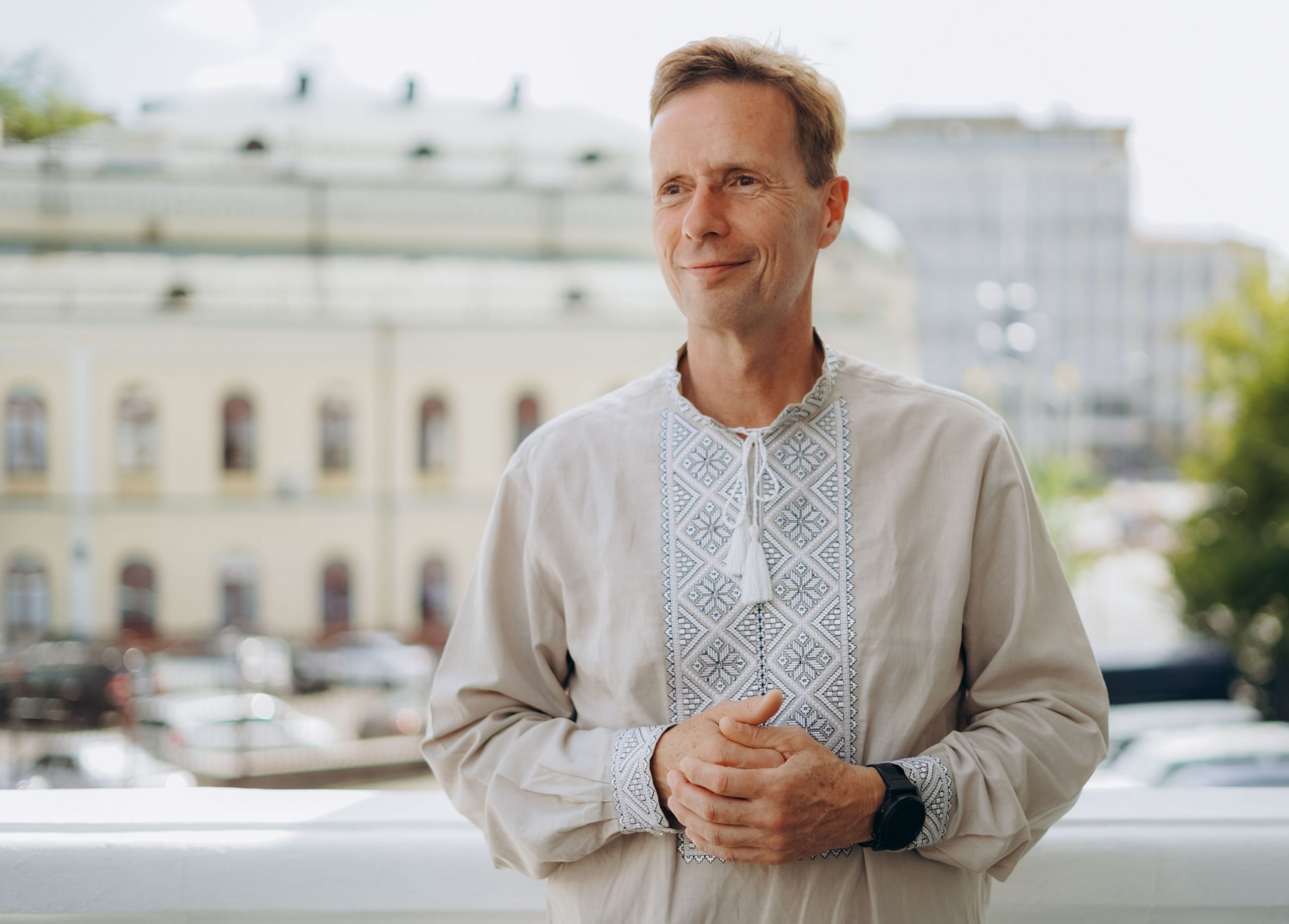 What is the role of civil society in the work of EUAM? Why do you think civil society is important in reforming Ukraine?
We work closely with civil society organisations. In Europe, we view them as an essential component of governance because they serve as a critical voice to highlight what is not right. They provide external accountability and foster dialogue that drives development. Coming from the Danish government, I have experienced both questions and pressure from civil society groups. However, I have always found that such dialogue is beneficial.
Civil society is an integral part of a country, contributing to democracy and overcoming obstacles to reform and development.
In our domain, civil society organisations play a multifaceted role. They support work related to international crimes, aid victims and witnesses, and more. They are a crucial part of the democratic Ukrainian fabric!  
Yehor Brailian, "Detector Media "
https://detector.media/infospace/article/218652/2023-10-28-rolf-kholmbo-ukraina-maie-klyuch-do-pryskorennya-integratsii-z-ies-ustanovlennya-verkhovenstva-prava-v-usikh- sferakh/