"One Voice" principle in official communications receives support at the heart of government
June 23, 2017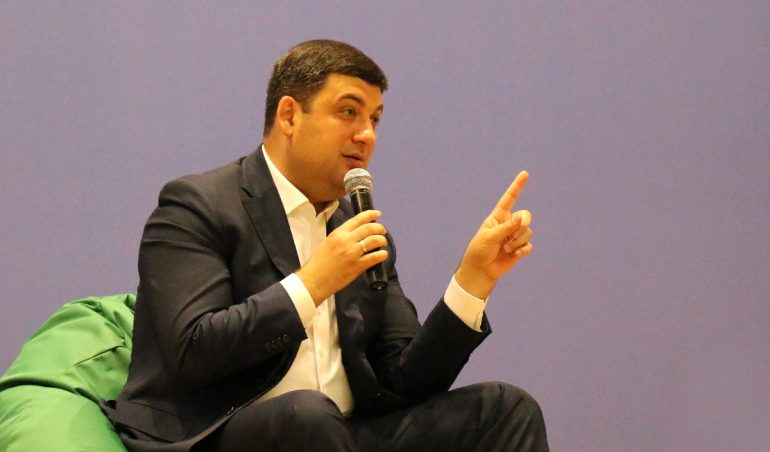 The Prime Minister of Ukraine Volodymyr Groysman addressed a group of around 100 press officers and spokespersons from different state institutions at the first All-Ukrainian Conference on Government Communications on Friday 23 June. The aim of the event, which took place at the Cabinet of Ministers Club in Kyiv was strengthening government communications in Ukraine.

A commonly identified challenge in government communications in Ukraine is the number of different and sometimes contradictory messages emanating from official representatives. Consequently, the Ukrainian government is making efforts to streamline and coordinate official communication.

The creation of joint messaging and regular gatherings of press officers, such as this Conference (which had the hashtag – #єдинийголос or #onevoice), are some of the methods the Ukrainian government is using to achieve the objective of 'One Voice' for official communications. In this, Ukraine is also receiving assistance from the international community, including EU bodies in Ukraine such as the EU Delegation or the EU Advisory Mission Ukraine (EUAM). Among the speakers today were EU Delegation Spokesperson David Stulik and EUAM Senior Adviser on Strategic Communications Vineta Kleine.

"In most EU countries, communications professionals are usually involved in the decision making process," said Ms Kleine. "I am happy that communications in government is receiving greater attention in Ukraine, because it is a crucial part of the reform process."

Opportunities for communications professionals to get together and share best practice are an effective way to create communications capacity. On 25 May 2017, EUAM organised an international conference with similar objectives in Kyiv with the title "Paradigm Shifts in Government Communications".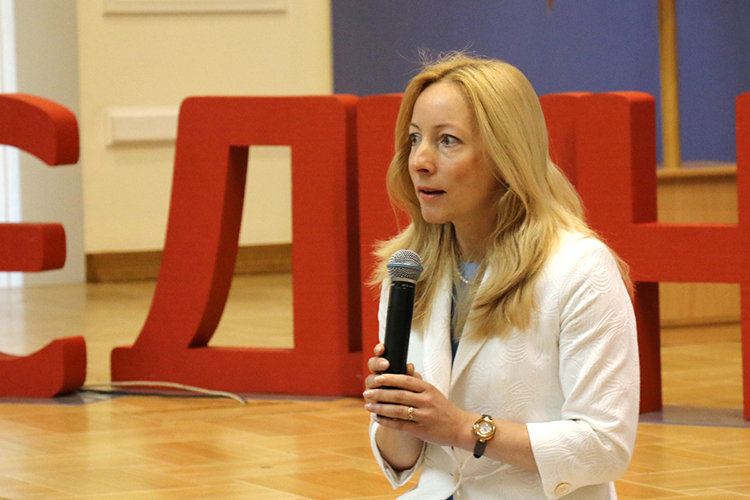 EUAM Senior Adviser on Strategic Communications Vineta Kleine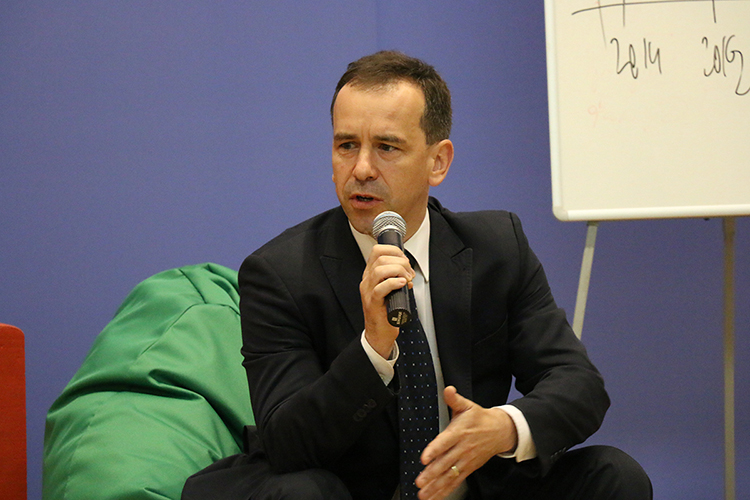 EU Delegation Spokesperson David Stulik