NPU Service Dogs Received New Trailers for Duty Trips
September 25, 2023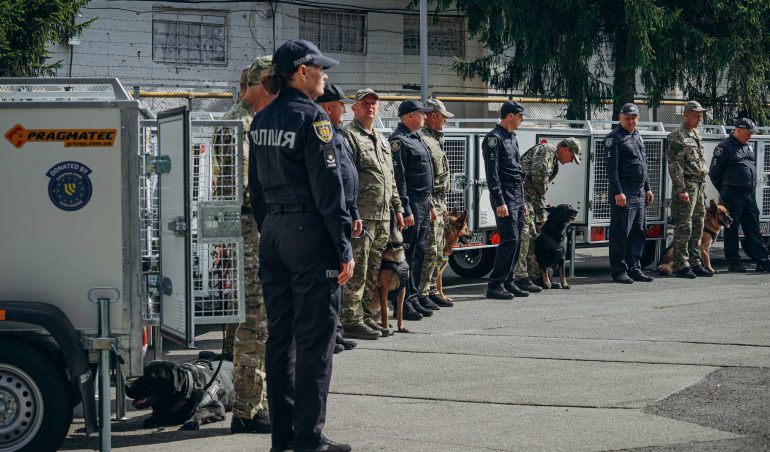 EUAM Ukraine supports the National Police of Ukraine with 16 K-9 trailers to enhance the mobility and comfort of service dogs during their duty trips.
Grant, a young dog from Chernihiv region, currently in training for tracking, thoroughly sniffs his new trailer from all sides. In a few months, he will travel across Ukraine in it, alongside his more experienced colleagues. After thoroughly inspecting his trailer, Grant eagerly moves on to check the others.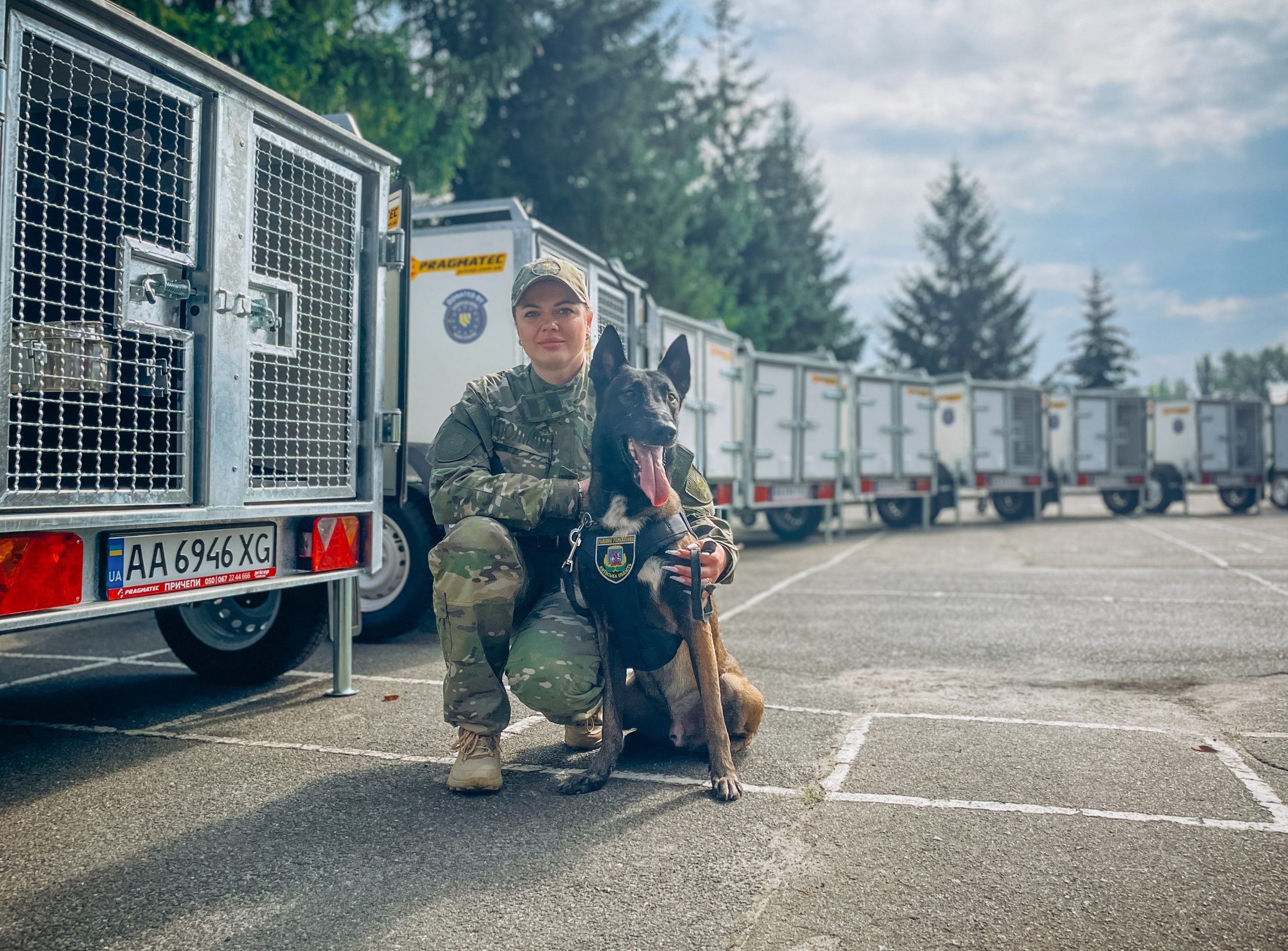 Upon the request of the National Police of Ukraine (NPU), the EU Advisory Mission (EUAM) in Ukraine has provided 16 modern and comfortable trailers for service dogs, like Grant, to regional NPU K-9 units.
"The Mission already supported K-9 Centres of the National Police – for example, in Odesa, Kharkiv, and Sumy regions," says Rolf Holmboe, EUAM Ukraine's Head. – And the Mission is ready to continue supporting its key partners by donating equipment like these trailers."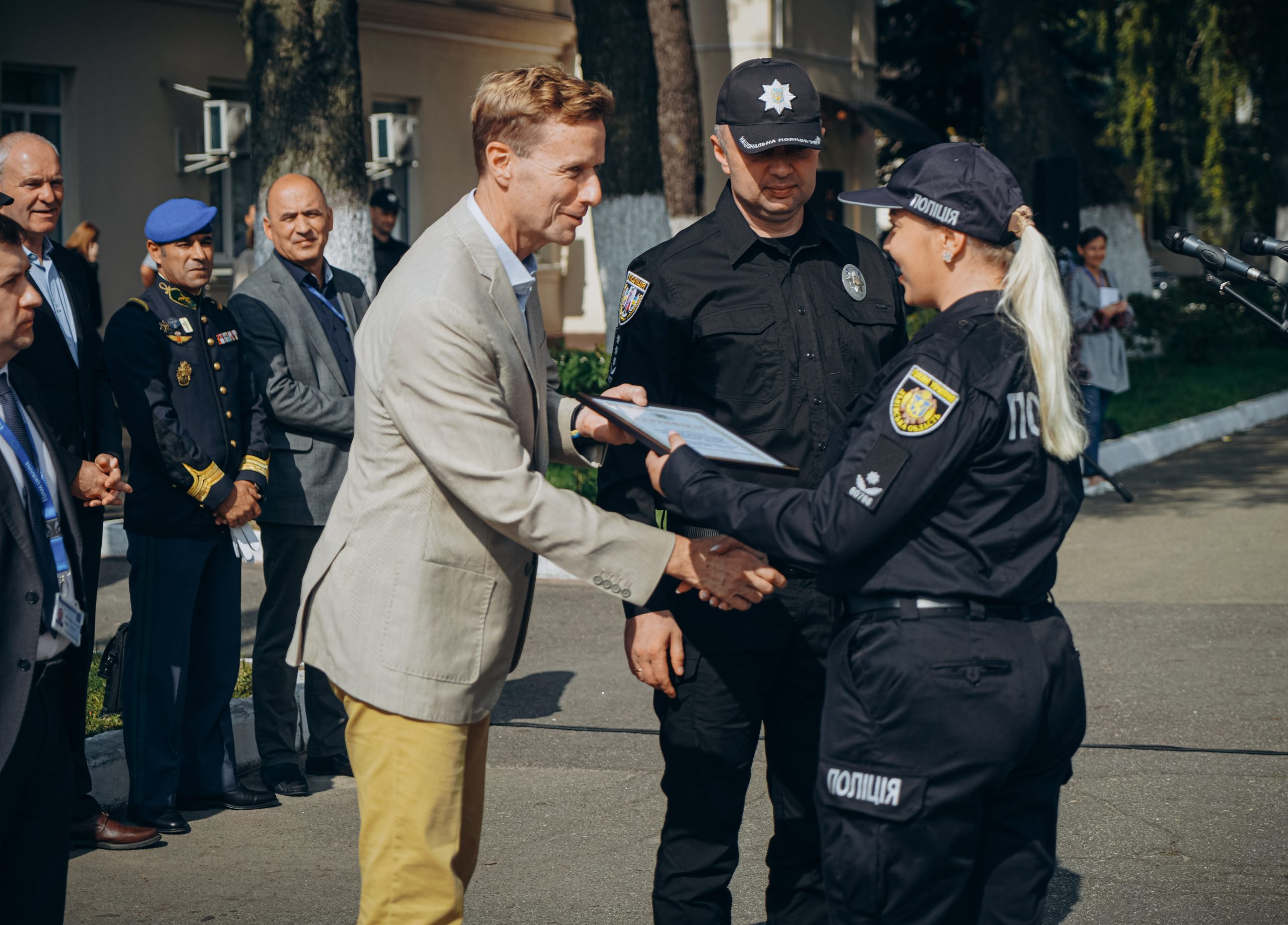 The K-9 trailers have been modified, taking into account the suggestions of National Police K-9 experts. Now, they will be more comfortable and pleasant for dogs going on long working trips.
"A service dog is just as much a part of the police force as an officer," explains Svitlana Kolomiets, Head of the National Police's K-9 Division. It is crucial to provide proper working conditions for them. A tired dog is not productive, and these trailers facilitate transportation and provide a relaxing environment on their way back home, the NPU Chief K-9 Officer summarizes.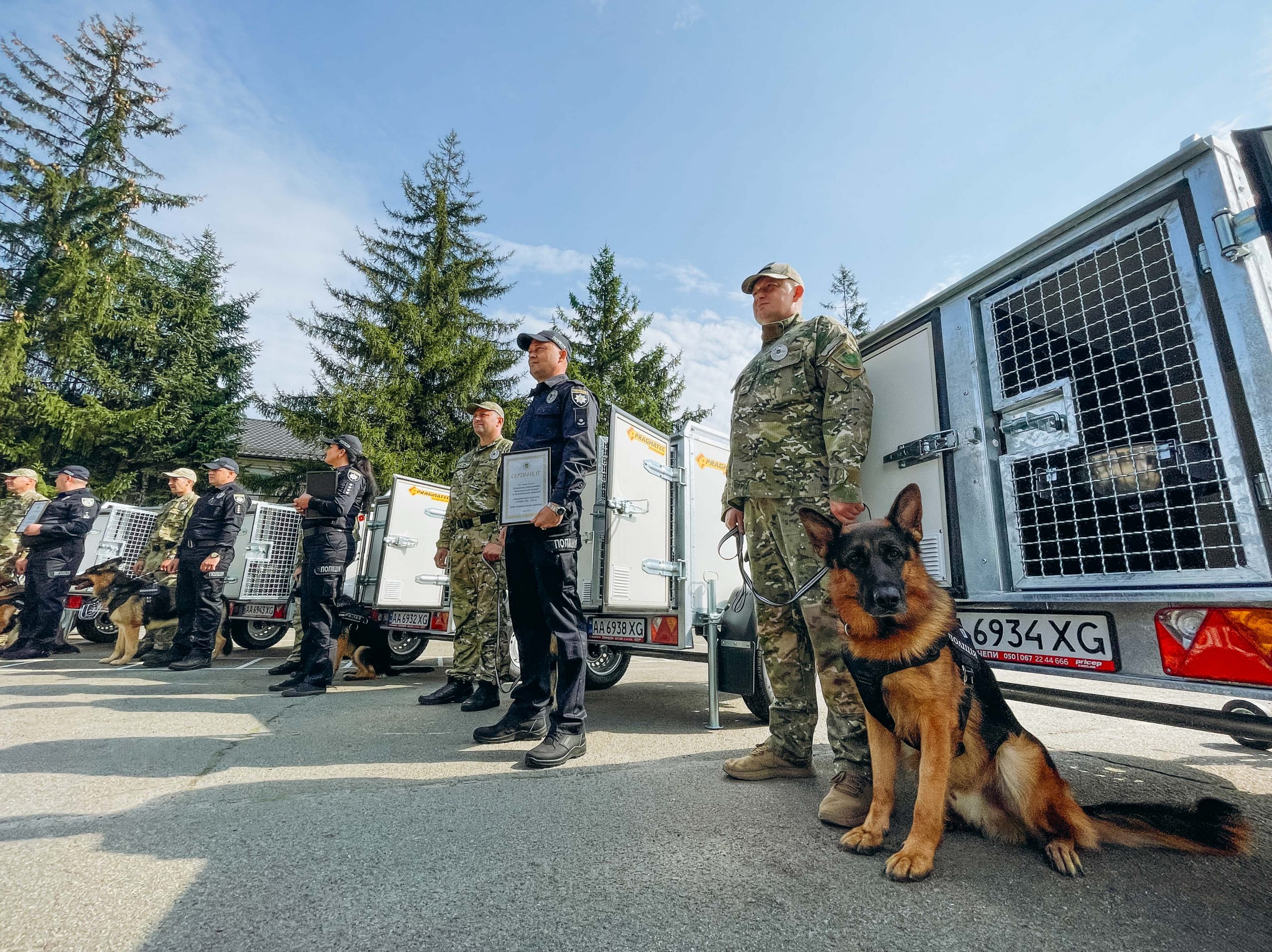 In times of war, the police have assumed additional roles uncommon during peacetime, the Deputy Head of the National Police of Ukraine, Henadii Fedoriuk points out. Police officers are often among the first to enter liberated territories, to restore law and order. Service dogs actively contribute to these efforts, being extensively involved in demining, explosives detection and maintaining public order. Sometimes, these service dogs have to travel long distances from their regular bases to their work locations. Hence, the conditions for their transportation are of utmost importance in preserving their operational capacity.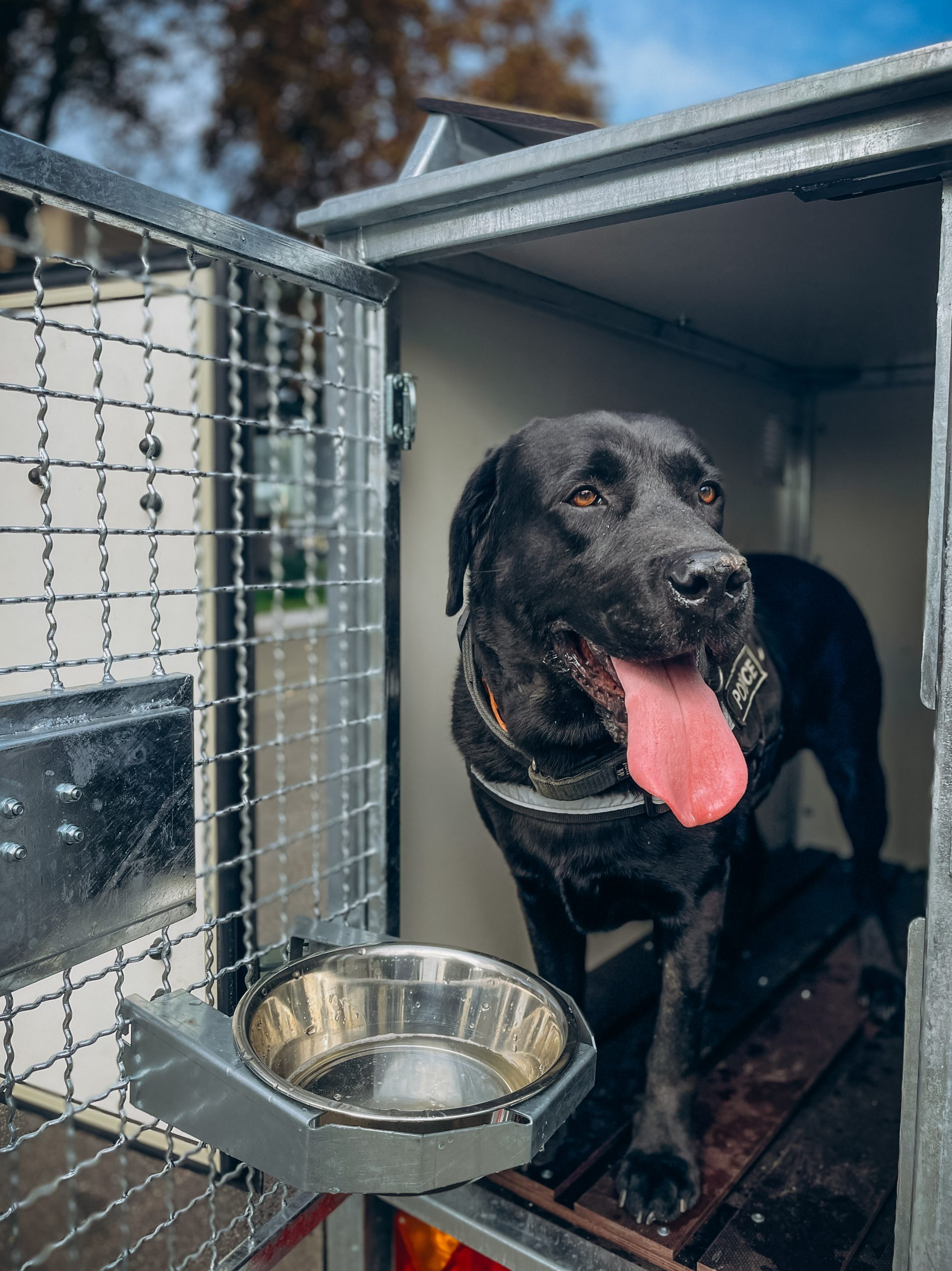 In contrast to Grant, Archie, a 5-year-old Labrador from the Zaporizhzhia region, is an experienced service dog. After quenching his thirst on a hot day, he calmly awaits dispatch in the trailer while his K-9 handler, Oleksandr, who familiarises himself with the trailer's technical features. Oleksandr checks the ventilation, the reliability of the enclosure locks, and the interior materials. The K-9 handler appears satisfied. Archie specialises in detecting explosives and weapons. This line of work is exceptionally relevant in the partially occupied Zaporizhzhia region, which is one of the front-line areas.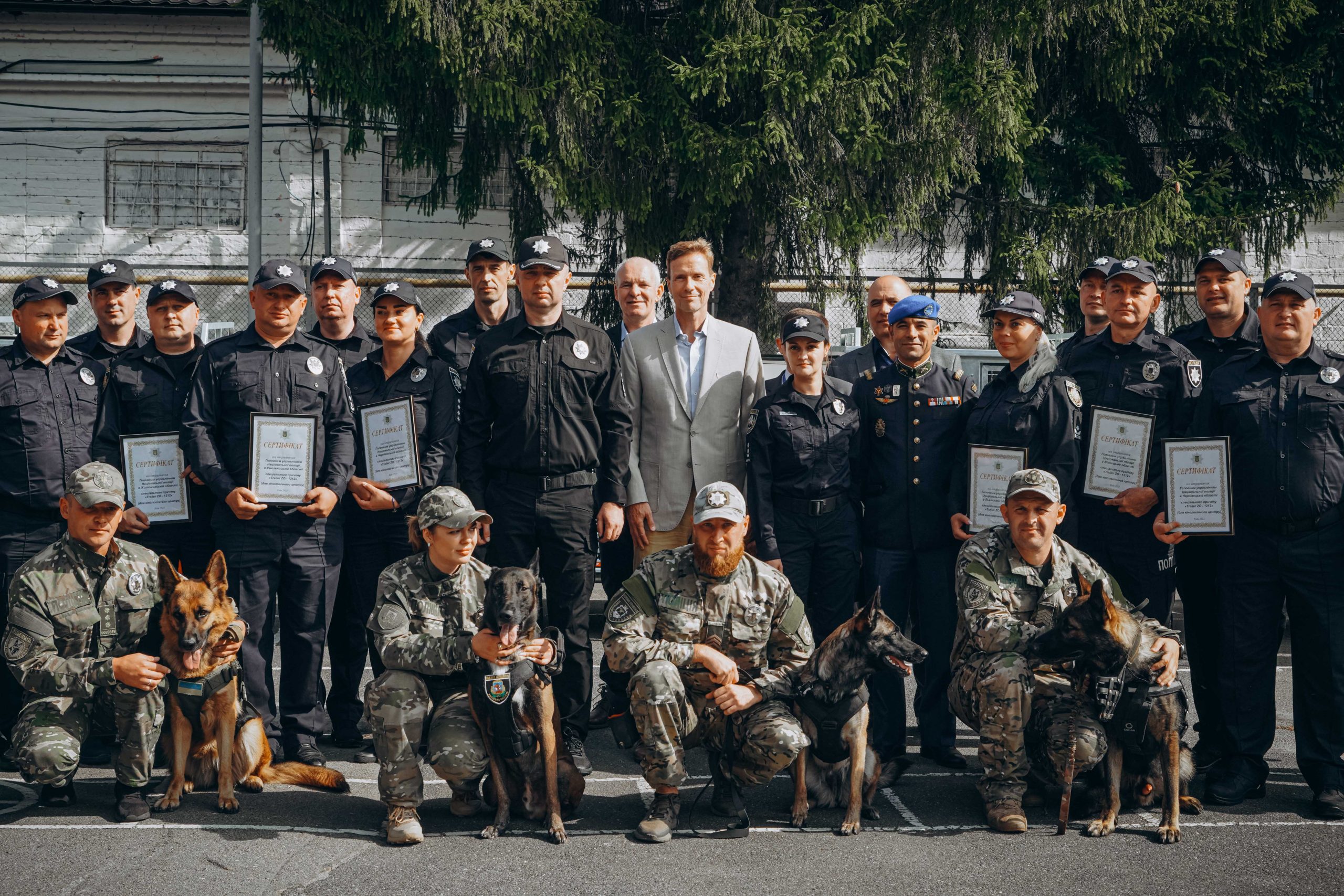 While our partners and their four-legged companions still acquaint themselves with the trailers, EUAM Ukraine already has plans for further support of Ukrainian police officers, especially those working in territories that had been occupied by Russian forces. Law enforcement officers have promised to share feedback after test-driving these trailers, ensuring that the next batch will be even better suited for transporting service dogs.