November sees EUAM deliver on information-technology support measures across several fronts
November 24, 2017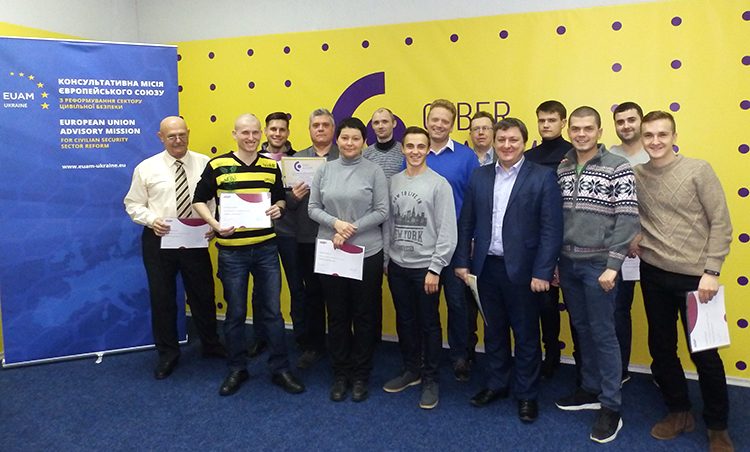 A major training programme organised by the EU Advisory Mission Ukraine (EUAM) for Ukrainian IT experts in law enforcement bodies finished in November. In the same month, the Mission also supported two study visits to enhance police cooperation with international organisations and take part in some of the most important discussions taking place in cybersecurity and information technologies today.
The training programme was officially opened on 18 August 2017 by Tetiana Kovalchuk, Deputy Minister of Internal Affairs of Ukraine (MoIA) and Udo Moeller, EUAM Head of Operations, and ran until 9 November 2017. During last three months over 60 IT and cybersecurity experts from the MoIA and all its agencies were successfully trained. The training courses covered the following key IT areas — IT governance and management, cybersecurity incident preparation and response, project management in IT, software development and systems administration.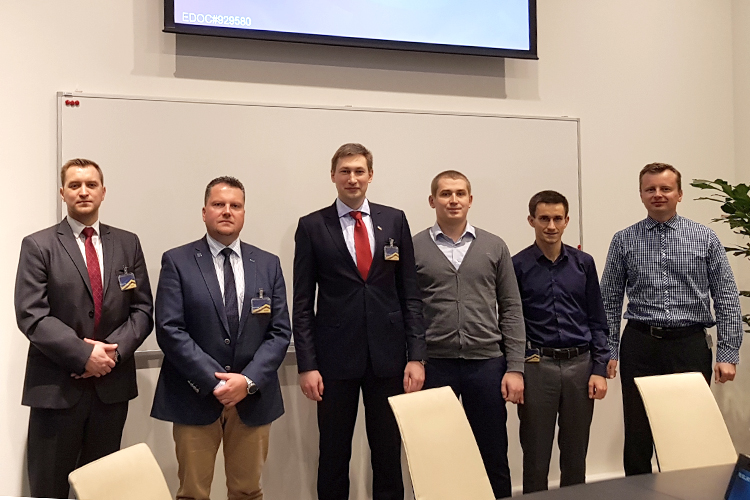 Visit of Ukrainian police officers to EUROPOL
"Information technologies can significantly improve the efficiency and performance of law enforcement processes and functions. Moreover, protection of law enforcement IT resources, personal information and data flows is achieved through the implementation of the world's best practices in area of cybersecurity," says Iurii Chumak, EUAM ICT Governance Officer.
On 6–9 November and 13–15 November, EUAM organised two study visits for IT experts from the MoIA and National Police of Ukraine (NPU), the first to the Web Summit 2017 in Lisbon, Portugal and the second to EUROPOL in Hague, Netherlands.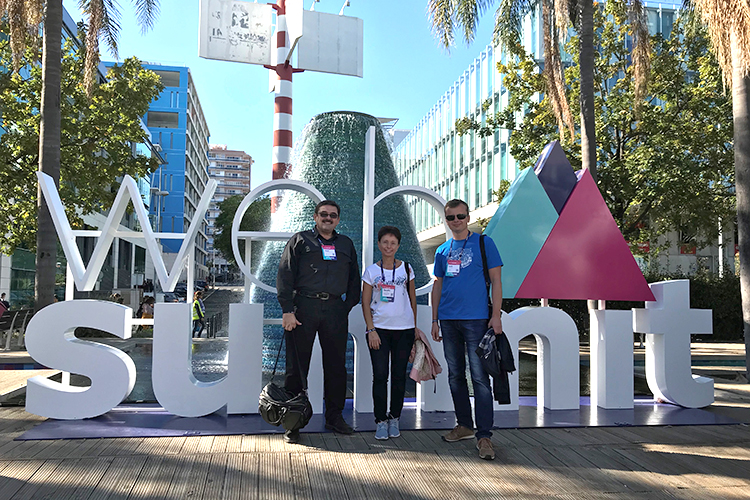 Ukrainian law enforcement senior IT management at the Web Summit 2017
The Web Summit is the largest technology conference in the world. Senior IT management from the MoIA and the NPU benefited from exchanges of views with their counterparts from other countries. Particularly interesting were talks on how private companies can assist law enforcement officials in their investigations. Intel Company, for example, provides investigators in the United States with facial recognition technology, so that they can better solve child trafficking cases and reunite children with their families.
The technical study visit to EUROPOL is another step towards integrating the IT systems and solutions of the NPU and EUROPOL. In July 2017, an Operational and Strategic Co-operation Agreement was signed between Ukraine and EUROPOL, which envisages ever closer cooperation over time. In addition, the visit allowed Ukrainian police officers to become better acquainted with EUROPOL's operational capabilities, especially related to cybercrime, organised crime and drug-related crimes.
Currently, plans are being developed for further support IT for Ukrainian law enforcement in 2018.