More cooperation needed to improve capacity of Prosecutor's Office
June 05, 2018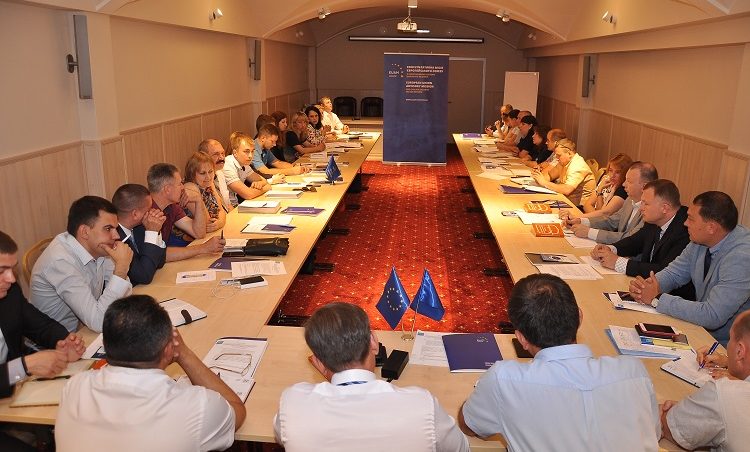 Two-day roundtable discussion in Poltava organized by the EU Advisory Mission brought together representatives of police, prosecutors, judiciary, free legal aid system to identify legislative problems that hamper the improvement of Public Prosecutor's Office institutional capacity and efficiency  as well as legal security of criminal procedural legislation.
 "First, there is a need for greater cooperation between the police, prosecution and judiciary in pre-trial criminal investigation. Second, there is a need to reduce bureaucracy for criminal investigators and prosecutors so they can get on with job the public expects them to do. And, the third – witnesses need to be protected. We hope that the best EU practices can be helpful for developing Ukrainian solutions for these issues," said Gediminas Buciunas, EUAM Senior Adviser on prosecution.
The discussion aimed to facilitate communication, coordination and trust between key actors of criminal proceedings, finding proper solutions based on mutual understanding of practical implementation of current Criminal Procedure Code provisions.