Media-police relationship is ineffective without trust, Lviv workshop hears
February 21, 2020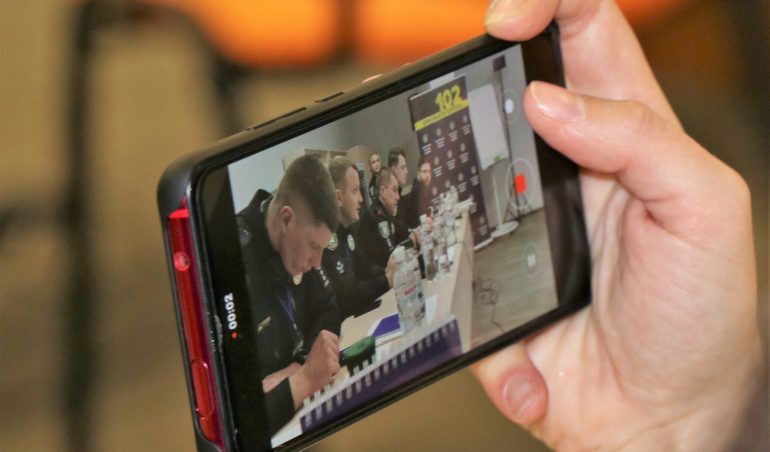 The EU Advisory Mission (EUAM) this week co-organised an awareness workshop for local media and police in Lviv that aimed to strengthen communication and build trust between them.
An expert from EUAM's strategic communications unit, Ilmar Kahro,  was also on hand to give advice on good practices to journalists from local media outlets and the management and press teams of the National Police and the Patrol Police in Lviv region.  
Among the issues on the table was the optimization of cooperation between police and media, presenting of information on crime-related issues in compliance with legislation, access to public information, the admission of media to venues of police work, and the principles of community policing.
Trust is key to the effective cooperation between police and media, both of whom ultimately serve Ukrainian citizens. This trust in turn enhances people's sense of security, as people learn about police activities and situation in their communities via the media.
"Media is a mediator between people and police. Their cooperation can't be effective without trust. EUAM is here to give practical advice and to present the principles of communication between police and media which have worked best in the EU," said the Head of EUAM's Field Office Lviv, Hannelore Valier.
"Police should be open to the public and communities, and this requires openness with journalists. We are ready to improve our skills, to find new ways of communication and to learn from other countries where such practices exist for many years and police enjoys public trust," said Dmitry Mikhalets, Acting Head of the National Police in Lviv region.