London visit gives local prosecutors unique insight into British legal system
December 14, 2018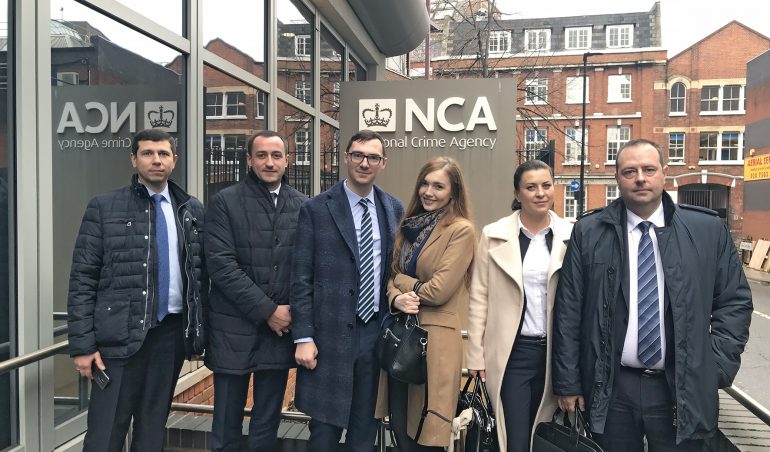 A delegation of senior deputy chief prosecutors from the Public Prosecution Office in Odesa this week returned from London, where they engaged with UK authorities on matters concerning mutual legal assistance and discussed further cooperation in the fight against serious organised crime, financial crimes and corruption.
The delegation was briefed on new and developing methodologies to aid high-level investigations and prosecutions. They met with leading UK authorities such as the National Crime Agency (NCA), the International Anti-Corruption Coordination Centre (IACCC), the Home Office, the United Kingdom Central Authority (UKCA), and the Serious Fraud Office (SFO).  They also visited the superior courts of criminal jurisdiction in the UK, including the Southwark Crown Court and the Supreme Court, and viewed active criminal trials and appellate criminal hearings conducted by leading jurists in the UK.
Leading the group was EUAM's Senior Advisor on Prosecutions, Jonathan Ratel, who remarked: "This was a unique opportunity for local prosecutors in Ukraine to meet with leading prosecution authorities in the United Kingdom and to advance cooperation with the EU in the fight against serious organised crime and high-level corruption within and outside Ukraine.
"The openness of the criminal courts in the UK and the transparency of the British legal system is an international standard for fairness and access to justice and the delegation was extremely grateful for this engagement by the UK judiciary and prosecution authorities."