Lithuanian police briefs Ukrainian officers on tactics used to fight corruption during Vilnius visit
June 06, 2019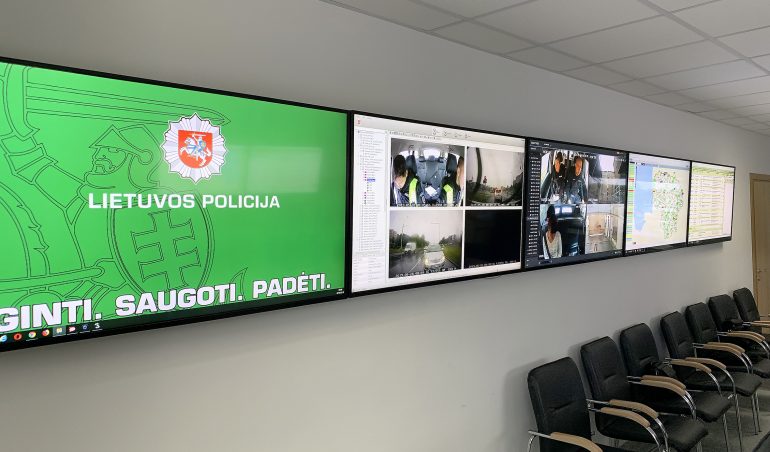 EUAM last week organised a study tour to Lithuania for officers from the National Police of Ukraine (NPU) in order to be briefed on the Lithuanian experience in preventing and combating corruption. 
The Lithuanian law-enforcement sector is a good template for Ukraine – it made substantial progress after the country re-gained its independence, introducing an anti-corruption strategy and a number of laws aimed at fighting corruption. The Lithuanian police managed to increase the level of public trust from 58% in 2011 to 78% in 2019.
The NPU officers last week got acquainted with internal procedures on how to combat corruption, processing of complaints of citizens, and work with whistleblowers. They also observed the Ops centre of the Lithuanian Police, which is a great example of transparency, and saw how patrol police units performed their duties. The Lithuanian hosts also emphasised the role of education in fighting corruption and building resistance to it – education of new recruits and existing staff, as well as education of communities and the general public.