Leadership training concludes for Ukraine's most senior police officers
October 13, 2017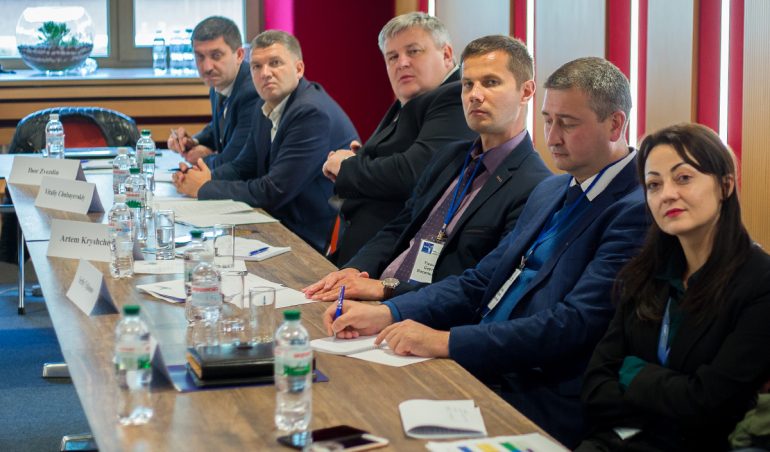 Senior police figures from various parts of Ukraine yesterday completed a 'senior leadership training' programme that EUAM rolled out over four days outside Kyiv. Participants in the programme included the heads and deputy heads of regional police service, as well as the heads of some of the main departments at central level – it was therefore a rare opportunity to gather Ukraine's most senior police officers under one roof.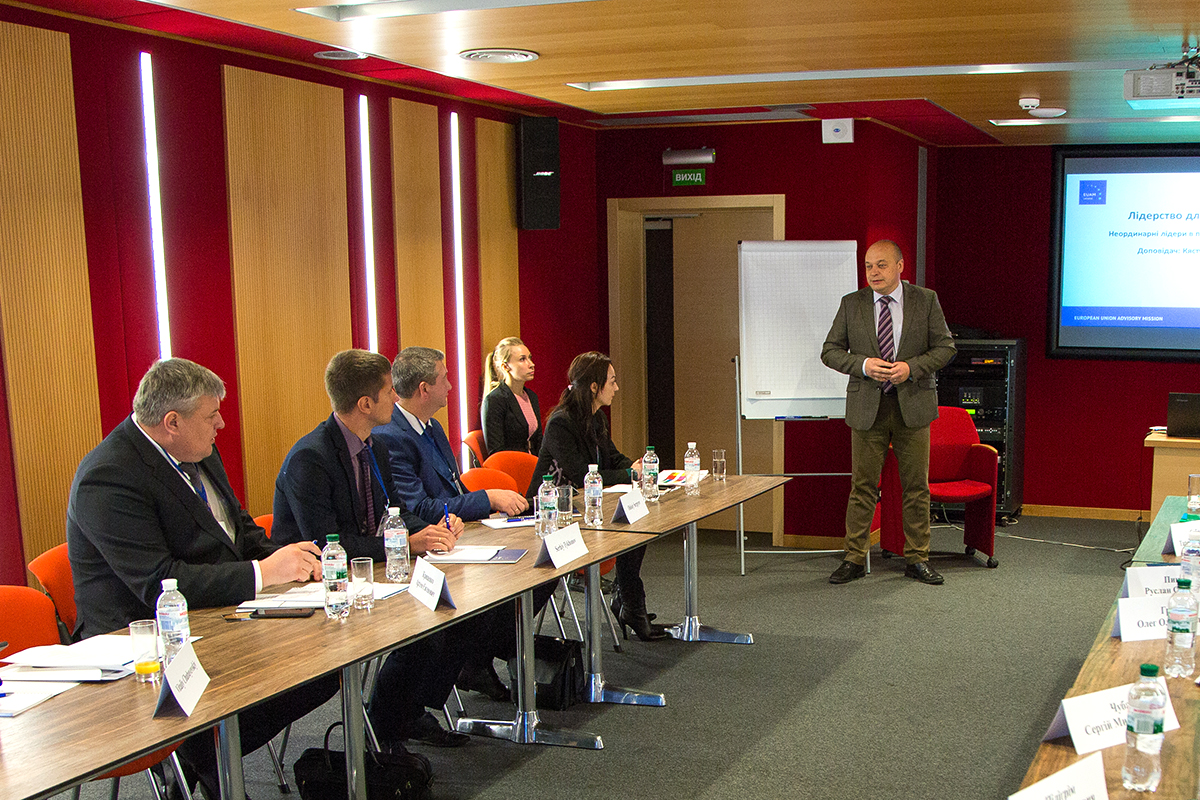 EUAM's Head of Mission, Kestutis Lancinskas, Deputy Head of Mission Joelle Vachter, and Head of Operations Udo Moeller – all senior police officers themselves – were among those to address the participants on issues such as leadership, change management, and creating role models. Other topics on the training programme included human rights, human-resources management, strategic communication, handling the media, international police cooperation, and ethics and accountability.
Although all of the programme participants were highly educated and highly skilled, this training aimed specifically to add to their knowledge in leadership and management, vital to any reform process, and which EUAM will build on further in future. This week's programme was the first of six sessions that EUAM will carry out between now and March 2018.