Vinnytsia and Reform, a Single Concept
October 19, 2015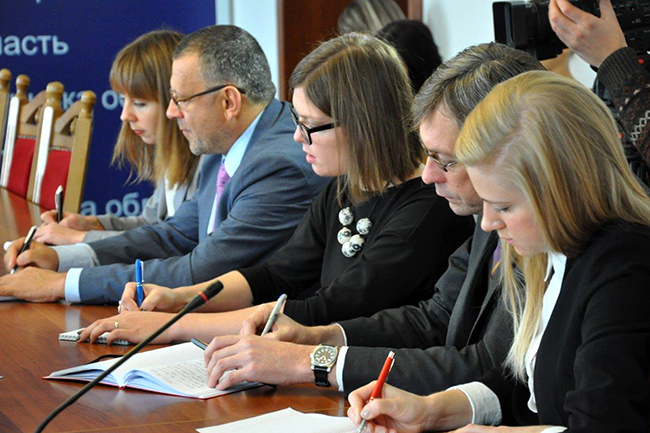 "This oblast has been clearly oriented to reforms even before the reforms started," Kalman Mizsei, Head of European Union Advisory Mission (EUAM), was impressed by the interlocutors he met in Vinnytsia, where an EUAM team headed by Felix Gautsch is being deployed for the whole month. In fact, the agenda of Mr. Mizsei in his two-days visit in the region's capital was extremely wide and dense, including a round table with several NGOs, a meeting with the Regional Administration''s Head Valerij Korovij as well as with the leaders of Police, Prosecutor's Office and Free Legal Association.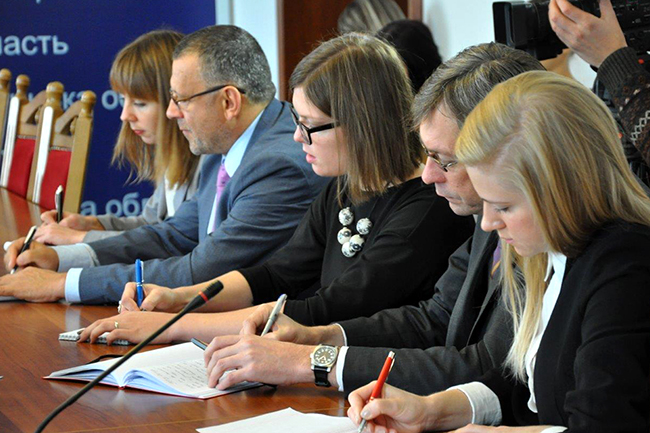 "The Ukrainian government should speed up reforms," urged Mr. Mizsei while interviewed by Andrij Orlenko, a "Vintera"'s journalist, one of the main TV in the Oblast. By claiming that, he looked like representing not only EUAM's advisory position but also the demands from the Regional institutions. "Decentralisation means freedom," he added, noting that "local problems should be addressed at the local level."
In fact, Vinnytsia is special on many levels. It's a land of tragic and redemption at a time, as a shining metaphor for the whole country. It was a town of world-wide known massacres, but it always revived, with an inner openness to change and industriousness, visible today through a number of successful economic activities in, among others, the agro-industrial, military, confectionery sectors.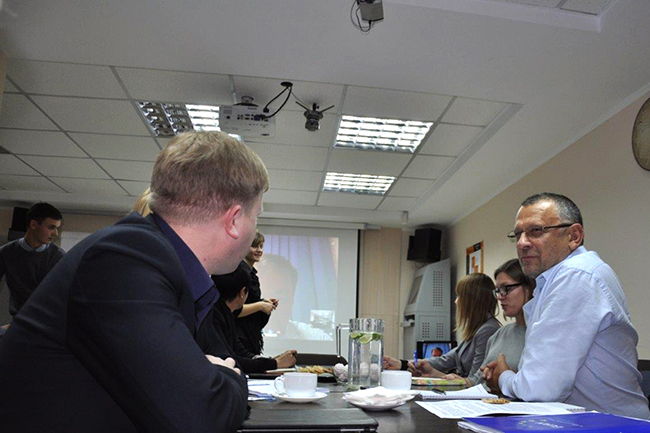 However, the Oblast is not only the heritage of historical sufferings and economic successes. Change involved locally law enforcement agencies and a tightening relationship among them. EUAM's Head noted that "international indexes show the reduction of corruption, though – he added – the general climate is still not appealing to foreign investors". Nevertheless, a visible step forward was done here by several agencies, as NGOs themselves acknowledged. And even the Prosecutor's Office, as elsewhere in Ukraine, seems the most sensitive and critical as regards with reform needs, openly spoke to the EUAM's delegation, calling also for cooperation in communication strategy to restore people's confidence.
There would be more "side-stories" to be narrated out of this visit, involving lightening fountains, monuments and other attractive places of Vinnytsia. The striking fact was the willingness of its Regional authorities to share and show them to EUAM by walking down the street. Getting out of the palace, that's also what reform is about.