VIDEO: Head of EUAM, Kalman Mizsei: "The reform process should be accelerated"
October 13, 2015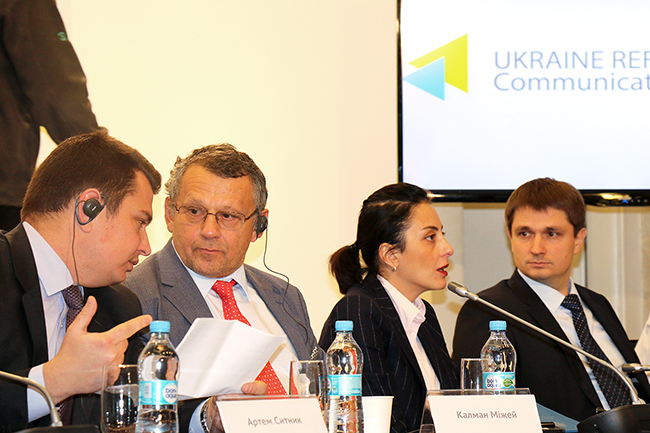 "The reform of law enforcement: how to organize cooperation?" That was a main topic of a discussion today at the Ukraine Crisis Media Center that gathered around a table representatives from the European Union Advisory Mission (EUAM), Law Enforcement agencies, Rule of Law institutions, experts and civil society activists.
Opening the debate, the Head of EUAM, Kalman Mizsei, underlined the main challenges and of the reform process: "A strategic systematic approach is still missing with the reform process. When it come to the civilian security sector and the Rule of Law a set of priorities should be established. The reform in the prosecution has a very distinguished role. The Law on the Public Prosecutor's Office is a very good start. A constitutional change has to follow establishing the true independence of prosecution. Also with the positive process of establishing local Prosecutor's offices some problems have emerged. The change of rules should follow in practice. Not only the latter but the spirit of the general oversight should be removed. Besides that, prosecutors must be provided with better salaries by doing their job well. The currently adopted salary scale doesn't allow them to live decently. The salary scale for prosecutors has been frozen since 2012 and it contradicts the Law of Public Prosecutor's Office. For 2000 hryvnas not many prosecutors will do an honest job. Prosecutors should not live on a donation of businesses. The reform process should be accelerated. The powers of prosecution that prevail after the collapse of socialism has been a source of a very large scale of corruption. The Prosecutor's office should show a good will that is expected by civil society," underlined Kalman Mizsei.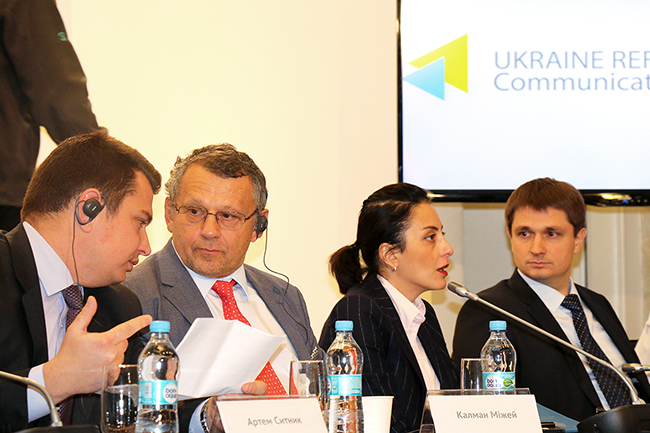 The Head of EUAM also welcomed the Law on National Police: "Is a very positive change and we are looking forward to the implementation of the Law. The Patrol Police is a model of how changes should happen: the change of rules, the change of institution and decent salaries," emphasised Kalman Mizsei.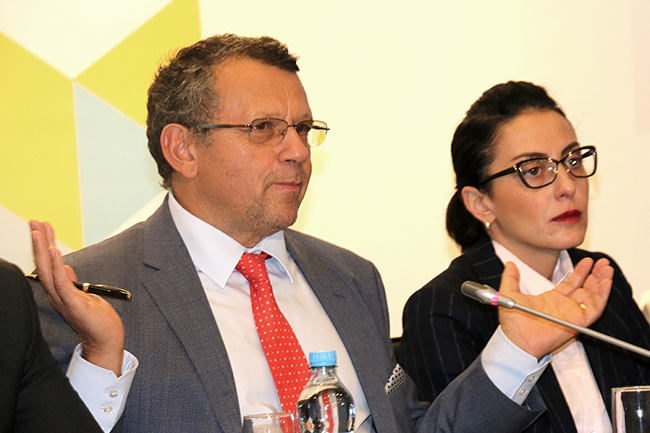 The Head of Mission also explained EUAM's contribution to the process of change in smaller localities developing a model such as the Sambir Police Stations which now is spread all over Ukraine by the Ministry of Interior. "The two experiments, the Patrol Police and Sambir should be merged, because both of them are rooted in providing better service for community", added Kalman Mizsei.
Besides EUAM, their vision of the reform' process shared:
Yuriy Sevruk, the first Deputy of Prosecutor General
Artem Sytnyk, the Chairman of National Anticorruption Bureau
Khatia Dekanoidze, the advisor of the First Deputy Minister of Interior
Mykola Gusak, the member of High Council of Justice, the judge of Supreme Court
Mykola Havronyuk, the expert of the Centre for political and legal reforms
Olexander Banchuk, the expert of Reanimation package reforms
Daryna Kalenyuk, Executive Director of the Anti-corruption Action Center
Sergiy Grebenyuk, the Head of Kiyv Department of Ukrainian Bar Association (UBA)