Ukrainian prosecutors modelling e-case concept on Lithuanian example meet with counterparts in Vilnius
October 18, 2018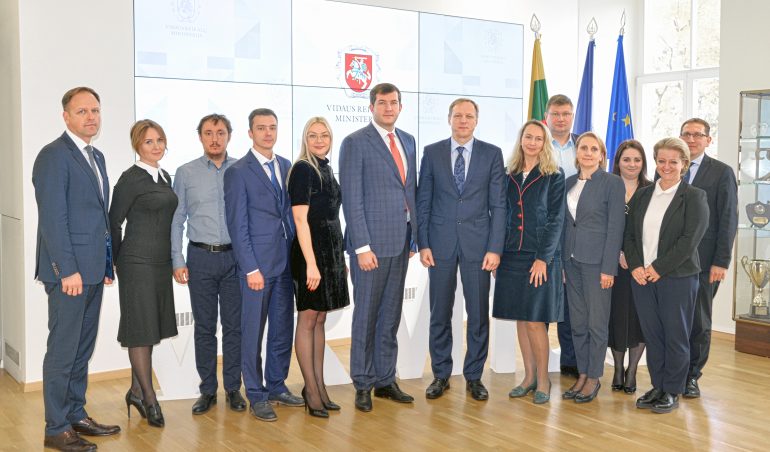 Ukraine moved a step closer to the introduction of an electronic criminal case (e-case) management system for criminal investigations this week when officials from Ukraine's Prosecution Service and Prosecution Academy travelled to Lithuania for a professional exchange. In recent months, Ukraine has been working on a concept for an e-case management system, following an order issued by the General Prosectuor, Yurii Lutsenko, in March.
An EU-standard e-case management system would be an upgrade on Ukraine's Unified Register of Pre-Trial Investigation, a database of information on criminal investigations that all law-enforcement agencies feed into and over which the Prosecutor General's Office has oversight. A modern e-case management system will streamline data in a single system that permits faster data searches and which all law-enforcement agencies can access easily.
Ukrainian prosecutors working on the concept in recent months largely modelled it on Lithuania's Integrated Criminal Procedure Information System, which led to EUAM then facilitating the professional exchange in the Lithuanian capital, Vilnius, this week.
The Ukrainian delegation to Lithuania – where they were hosted by the Vice Minister of the Interior Darius Urbonas  – was led by the First Deputy Prosecutor General Dmytro Storozhuk. They were given a first-hand account of Lithuania's development of its e-case management system during its own reforms, and to that end met with the Deputy Prosecutor General of Lithuania, Margarita Šniutytė–Daugėlienė, police and the Information Technology and Communications Department.