Ukrainian Prime Minister invites EUAM HoM to meet on monthly basis
June 05, 2015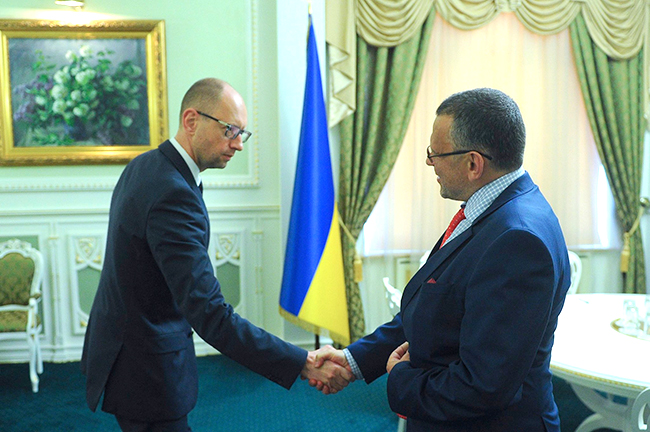 On 5th June, the Head of the European Advisory Mission Ukraine Kálmán Mizsei met Ukrainian Prime Minister Arseniy Yatsenyuk. Mr. Mizsei warmly welcomed the Prime Minister's invitation to meet him regularly each month to discuss how the EUAM can assist the Ukrainian authorities in supporting and consolidating reform efforts in the civilian security sector.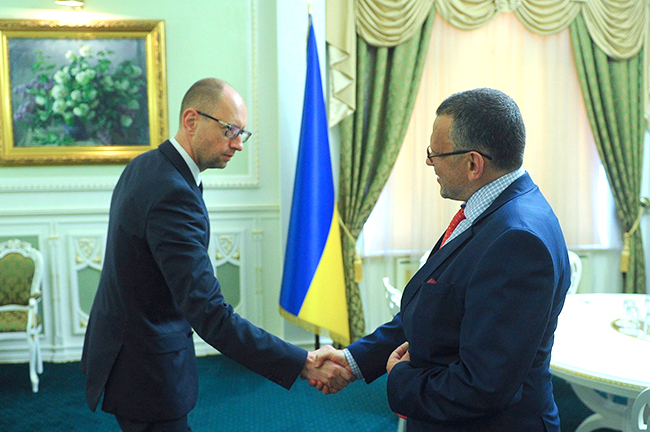 In the meeting, they raised among other topics custom reforms and EUAM advice on the draft law of the National Police. The Prime Minister thanked EUAM for its support in leading the overall coordination of the establishment of the State Bureau of Investigation (SBI). He welcomed EUAMs advice on witness protection and the delineation of investigative powers. Mr. Yatsenyuk also appreciated the Mission's work in the area of anti-corruption, especially the establishment of the National Anti-Corruption Bureau of Ukraine (NABU).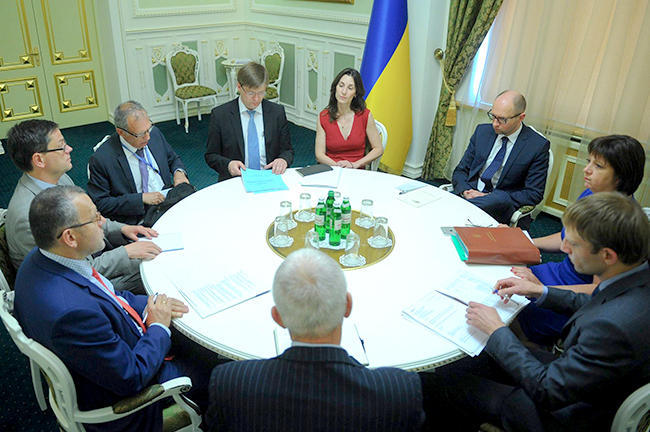 Also present were in the meeting were the Ukrainian Ministry of Finance, Natalia Yaresko, and the Deputy Minister of Internal Affairs, Eka Zguladze, and the Director of the Government Office for European Integration, Natalia Gnydiuk.