Ukrainian parliamentary delegation lobbies for more support in The Hague with EUAM
June 29, 2022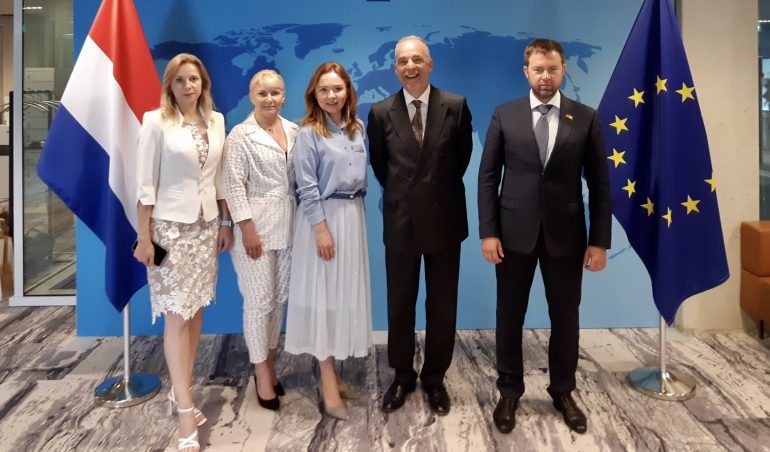 Last week, representatives from the Law Enforcement Committee of Verkhovna Rada visited The Hague (Netherlands), the international city of peace and justice, to lobby for even more support for Ukraine and extend cooperation on the issue of international crimes committed during Russia's invasion.
Facilitated by the EU Advisory Mission (EUAM) Ukraine, this visit allowed them to meet with members of the Security and Justice Committee of the House of Representatives of the Kingdom of the Netherlands and the Director-General of Political Affairs of the Dutch Ministry of Foreign Affairs.
During their visit to The Hague, the Ukrainian MPs held meetings with representatives of the International Criminal Court (ICC), the EU Agencies for Law Enforcement Cooperation (Europol) and Criminal Justice Cooperation (Eurojust), the International Committee for Missing Persons (ICMP), the Netherlands Forensic Institute, as well as with international crimes practitioners and academics.
The Dutch interlocutors expressed their interest in further developing cooperation with the Ukrainian authorities in investigating and prosecuting international crimes committed in the context of the Russian military aggression against Ukraine.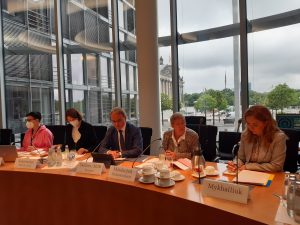 The Verkhovna Rada meets the Bundestag
The parliamentary delegation also visited Berlin before The Hagues, to meet with Bundestag representatives and the Ministry of Justice and Foreign Affairs leadership, as well as the Deputy General Prosecutor and the Federal Criminal Police. In this other visit facilitated by EUAM Ukraine, the German interlocutors expressed their ongoing support and interest in fostering cooperation with the Ukrainian authorities to investigate and prosecute the international crimes committed in Russia's military aggression against Ukraine.