Ukraine is Europe. We're happy to be celebrating this together – EUAM joins Ukrainian and European partners to celebrate Europe Day
May 23, 2016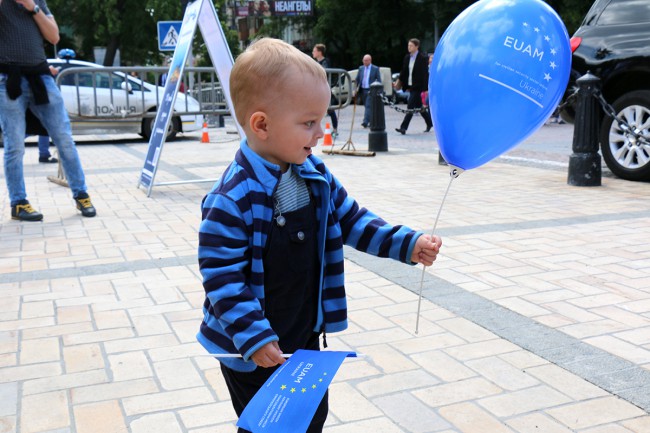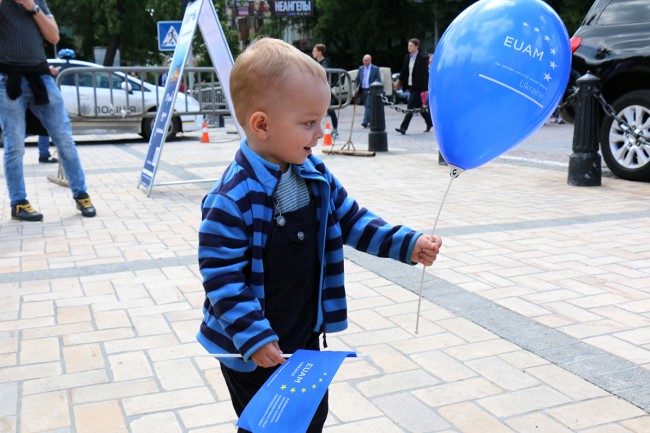 Europe Day is a celebration of European unity — of all countries who share our continent. On the weekend of 21-22 May, the Kyiv City Administration organised a public celebration of European unity in the centre of Kyiv, which EUAM joined on Saturday 21 May alongside the EU Delegation, EU embassies and cultural institutions as well as Ukrainian partners, including a graduate of one of EUAM's community policing trainings from the Patrol Police.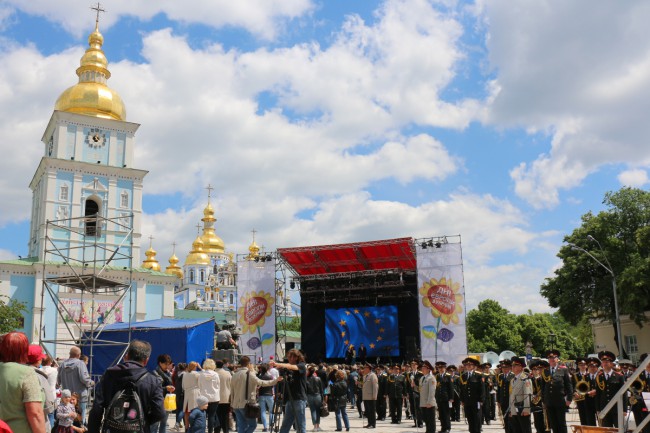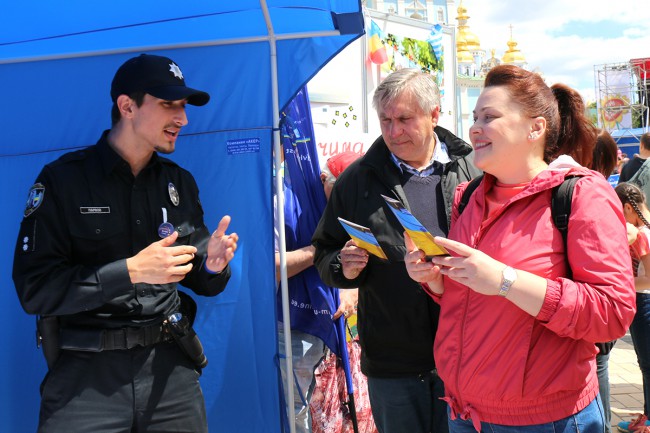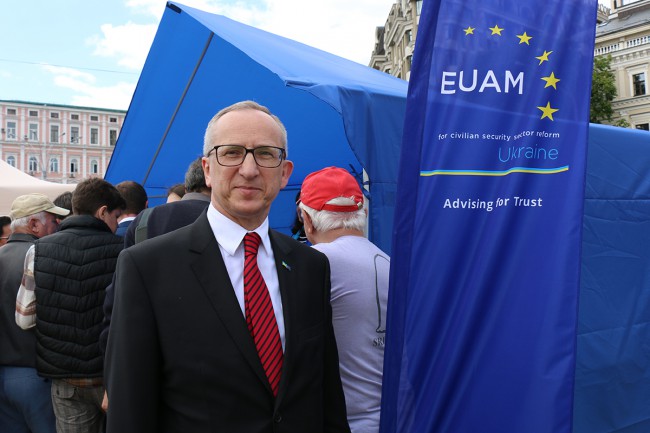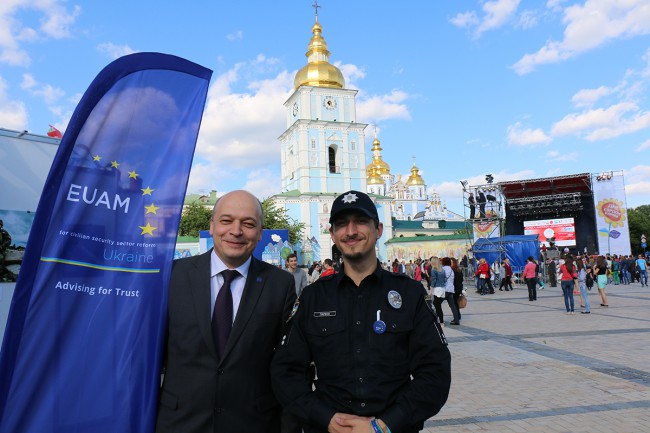 EUAM set up a small stand in Mykhailivska Square, giving an opportunity for EUAM staff to hear the opinions of members of the public about reform in Ukraine. EUAM's flags and balloons appeared to be particularly popular and were spotted later in the day in the hands of children and adults around the city. The EUAM Head of Mission Kęstutis Lančinskas also participated in a Discussion Club at the Diplomatic Academy of Ukraine, where members of the public were invited to ask questions on the theme of 'how to be successful in Europe'.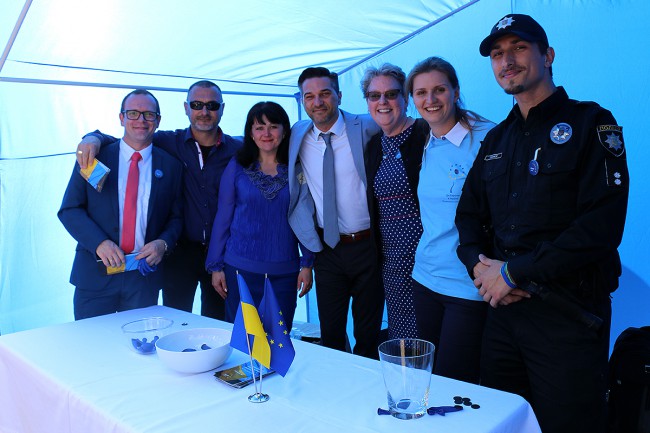 "Ukraine is Europe. We're happy to be celebrating this together," said Mr Lančinskas. "We're particularly happy to be marking this day with Dmitry Parvov from the Patrol Police, who completed a community policing training with us in February. When I see young, motivated and engaged people working in law enforcement agencies in Ukraine, it gives me a lot of optimism about the future".
More photos: https://www.flickr.com/photos/132722869@N02/albums/72157668823985965