"Ukraine has made great strides in developing anti-corruption legislation. Now, the new laws have to be fully enforced," EUAM Head of Mission tells Rada Anti-corruption Committee
November 16, 2016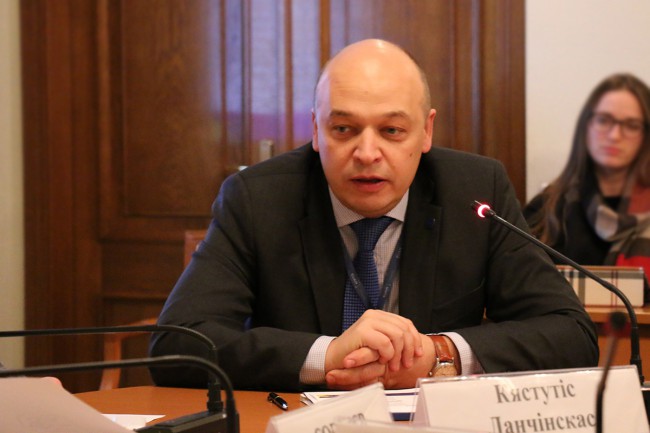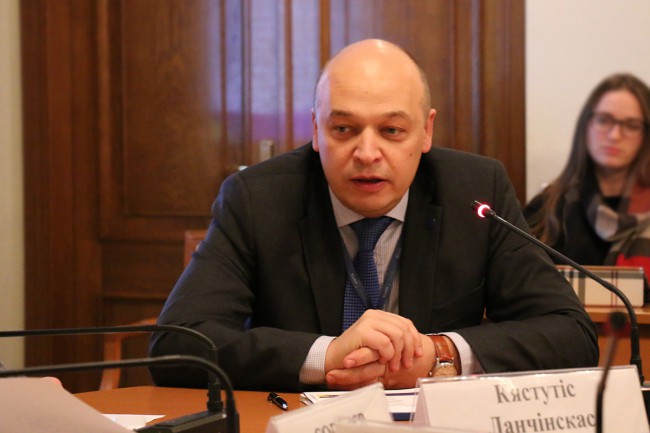 Speaking at a session of the Anti-corruption Committee in the Ukrainian Parliament (Verkhovna Rada) today, the Head of the EU Advisory Mission Ukraine (EUAM) Kęstutis Lančinskas stressed that Ukraine had significantly improved the legislative framework to fight corruption, but that the new laws now have to be fully enforced.
In particular, he underlined that the new anti-corruption agencies needed to be given the independence to perform the tasks assigned to them by law as well as increased resources and capacity, if the fight against corruption is to be successful.
"If existing anti-corruption legislation is not rigorously enforced, there is a real risk that public trust in Ukraine's state institutions will be severely damaged," Mr Lančinskas said.
The EUAM Head also outlined the areas where the Mission has been assisting Ukraine's efforts to fight corruption. These include assisting the new agencies recruit the right people to key positions in a transparent manner, providing training and equipment, delivering advice on strategic planning and communications and helping build cross border networks with anti-corruption bodies in EU countries.
Looking forward, Mr Lančinskas called on Ukraine's authorities to ensure that the High Anti-Corruption Court is set up as quickly as possible and the National Anti-Corruption Bureau is granted competence to intercept telecommunications independently. Further, gaps in existing legislation should be filled and inter-agency cooperation strengthened.