Ukraine 25 years after independence: old habits die hard
August 25, 2016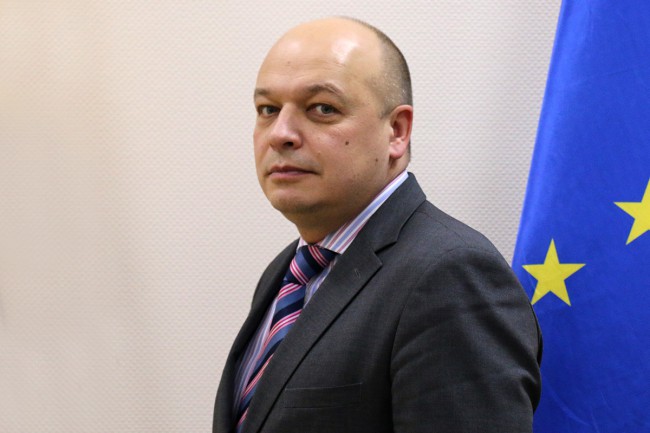 This op-ed was originally published in Ukrainska Pravda on 24 August 2016.
If you want to get to know a city, you should get lost in it once. It is unlikely that you will remember how you got out of the maze of strange streets. You will, however, remember whether you felt safe or not.
I arrived in Kyiv in February 2016. I should admit that it is difficult to get lost in the Ukrainian capital. You will be not only be shown the right way several times, but people will ask you whether you have correctly learnt the route. Nonetheless, do Ukrainians themselves feel safe?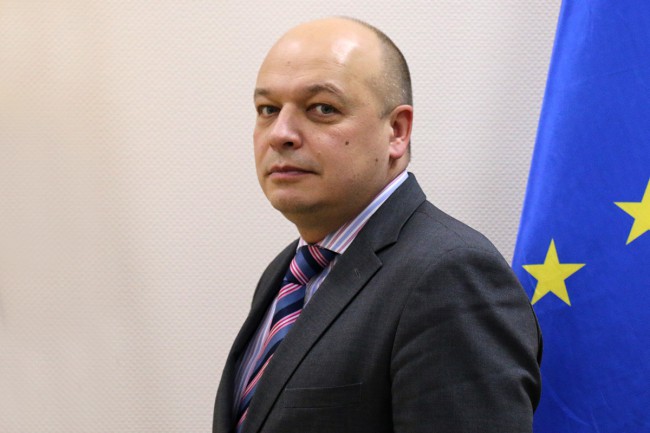 My homeland – Lithuania – declared independence a quarter of a century ago, just like Ukraine. The history of our countries is similar in many ways: closing the door to the Soviet past, we have turned towards the West. Both our countries have experienced the upheaval of reform, and the desire of citizens to live in a 'better tomorrow' today, or even yesterday. Ukraine has paid a high price for its independence. However, is Ukraine today the country that its citizens imagined it would be a quarter of a century ago?
The European Union Advisory Mission (EUAM), which I lead, was deployed to Ukraine almost two years ago at the invitation of the Ukrainian government. It was a response from the EU to the crisis that emerged after the events in 2014. The task of the Mission is to help with reforms in the civilian security sector. To put it simply, to bring the work of the police, prosecutors, judges and other law enforcement and rule of law agencies closer to European best practices.
The Rule of Law is a wide-ranging concept. To twist this idea, for example to prosecute people who are out of favour or do not 'share their resources' – is not good practice. Without the Rule of Law, 'pro-European' slogans will be hard to hide behind. The failure of the whole system will be the result.
The great desire for changes among Ukrainians has led to the creation of new anti-corruption bodies, and the EU Advisory Mission Ukraine has provided these with comprehensive support. The reform process started with the Ministry of Internal Affairs, National Police and judicial system. The speed and quality of reforms are often criticised by the public; however, these reforms are, undoubtedly, an important step forward.
The European Union has assisted Ukraine with reforms and will continue to do so. However, for these changes to be successful, namely in the civilian security sector, political will is required, not just the resources of international donors. Statements about a pro-European direction that are not backed up by action will not be enough for the Ukrainian people, nor for the international community.
Ukrainians have had to travel a difficult road during the 25 years of independence. A generation of free Ukrainians with a free way of thinking has established itself in Ukraine during these 25 years, as demonstrated by the emergence of a vibrant civil society. The state system has evolved, too. However, as in a house, renovating only some sections will mean that the repairs are cosmetic, and more substantial changes will be required later.
Corruption in Ukraine is so deeply entrenched in the system that it has become a core part of it. Since the break-up of the Soviet Union, regrettably it is probably the most stable element of the Ukrainian state apparatus. Society vocally demands change, and it is impossible to ignore this. But when there are turf wars between law-enforcement agencies, and an incomplete launch of the electronic system for declaring assets of senior civil servants, then western donors will draw their own conclusions.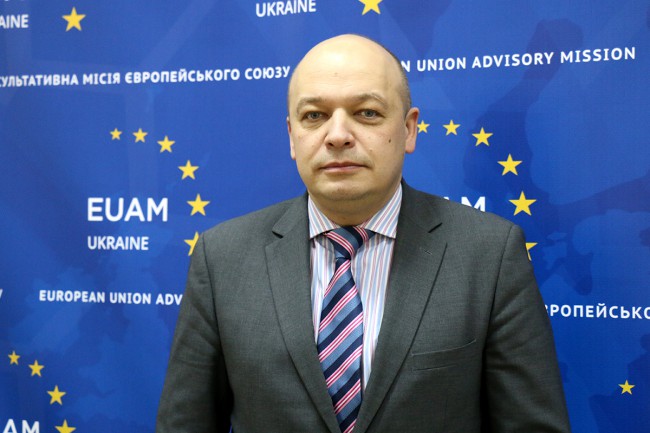 Strategic planning and consistency in reforms, clear procedures for implementation, an assessment of risks and expected results, the creation of stable and professional law enforcement structures, transparency and most importantly political will on all levels to take substantial decisions for the country are key. Financial help from the West will not solve all problems. The system has to serve citizens and not the other way round. Every citizen however, irrespective of his or her social position, circumstances, political convictions or material comfort has to understand that in a country there are not only human rights, but also social obligations, respect for other opinions, mutual assistance and empathy.
At this stage in the development of Ukraine, pretending to reform is simply not acceptable. The proof of this in the recent history of the country is more than enough. Will people feel safe in country where, like 25 years ago, people are appointed to posts for their political connections, where news about corruption scandals, centred on people in uniform or in judicial robes is accepted as routine? Probably not.
My colleagues and I in the EU Advisory Mission hope that the efforts of the EU Member States to reform the civilian security sector in Ukraine are not in vain, and will be supported both by ordinary citizens and those in government. I would very much like to hope that in 25 years' time, at the 50th anniversary of independence, that Ukrainians will see the country that today they aspire to have. And it is worth remembering, that the success of all companies, organisations and communities, of small as well as large nations, is based on people and their belief in what they are doing.