'To deescalate situations, a word is better than riot gear' — EUAM assists National Police of Ukraine to launch Dialogue Policing Teams
June 16, 2016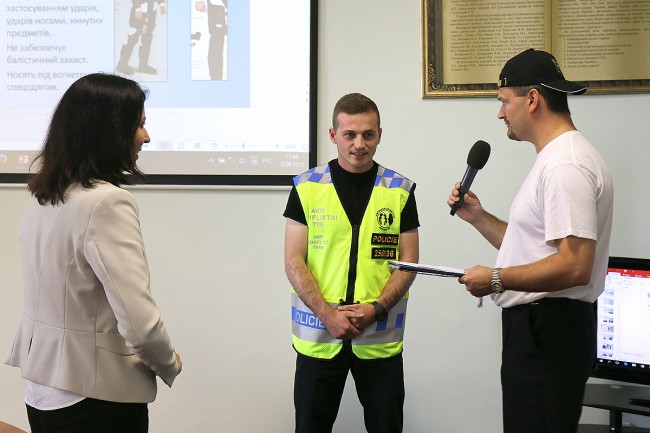 The European Union Advisory Mission (EUAM) Ukraine facilitated a training this week for Police officers on dialogue policing. The new approach to public order aims to increase the capacity of the National Police of Ukraine (NPU) to manage and coordinate mass events effectively as well as institutionalise dialogue policing as a nationwide concept in the NPU.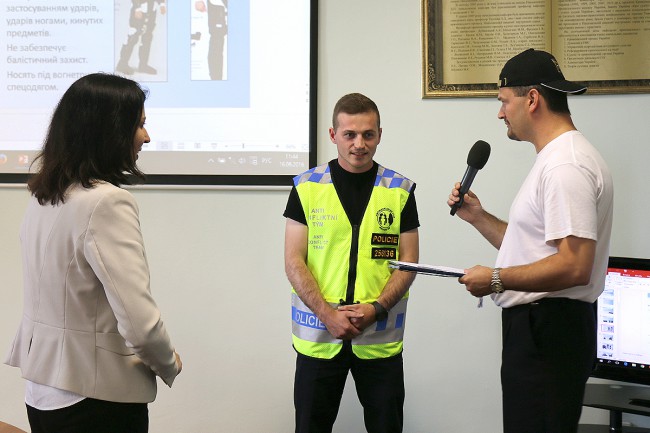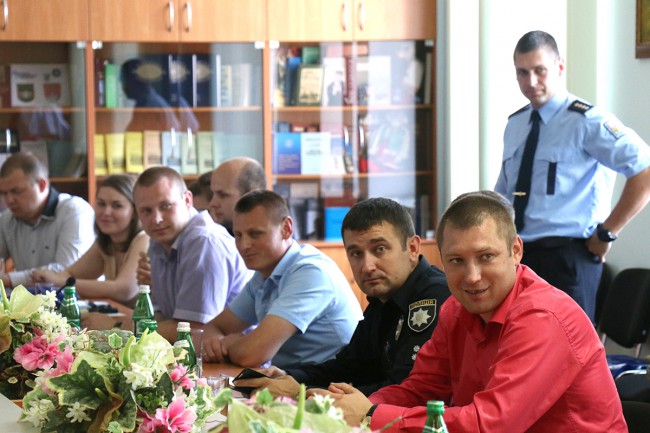 The three-day course was conducted by experienced Czech police officers, who previously provided similar trainings for Slovak and Polish colleagues responsible for building up capacity in dialogue policing in their countries. The team was led by colonel Antonín Kreml, who is responsible for the Czech public order police, patrol police and SWAT.
Preventing violence through dialogue and increasing of public trust are the key elements of dialogues policing. The training allowed twenty police officers of Department of Preventive Activities of NPU, Kyiv, Kyiv region, as well as patrol policemen from Kharkiv and Odessa, to learn more on how to deescalate conflicts during demonstrations, football matches, etc.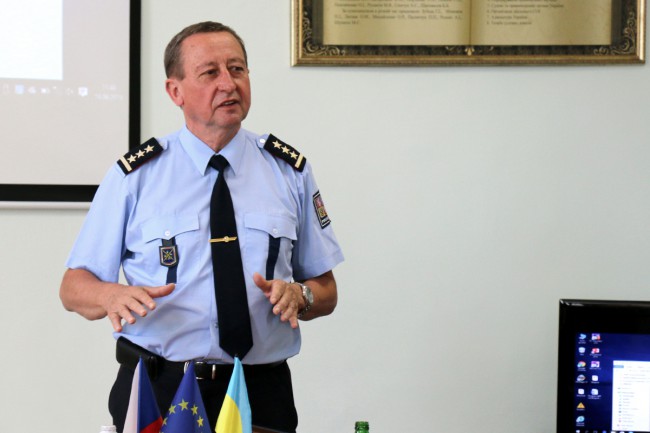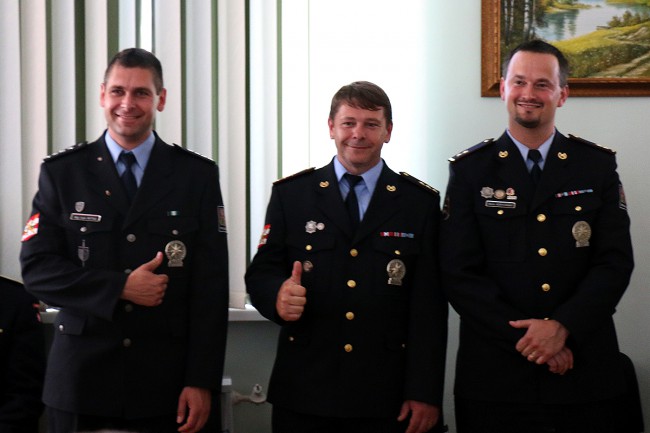 "The training provided police officers with information about modern tools on how to negotiate and manage mass events allowing the level of police resources to be kept low. It is better to use a word instead of riot gear to deescalate situations," said Udo Moller, the Head of EUAM Law Enforcement Agencies Component.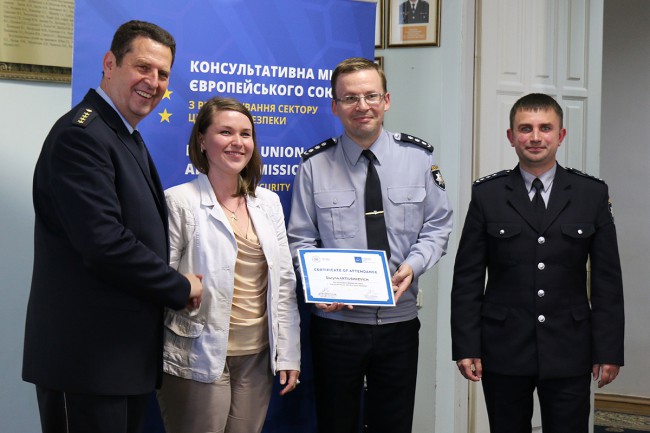 "This training is just the first step towards reformatting the approach of police, providing security during peaceful assemblies. I hope we will continue our cooperation with EUAM in this direction. Starting from today, my colleagues have a chance to use the knowledge gained as they will be assigned to work at football fan-zones", stressed Igor Babych, the Head of NPU Preventive Department.
The course allows Ukrainian police officers to becomes trainers themselves and share the knowledge obtained during the course with their colleagues ('train the trainers' approach). EUAM also handed graduates some equipment for operational dialogue police teams.
Trainings with Czech experts are expected to continue in August and October with a focus on enlarging the pool of trainers and ensuring human rights during mass events. Besides that, Czech police officers invited Ukrainian colleagues for a study trip to Czech Republic.