The new Recruitment Center of National Police in Kiev launches its work
December 10, 2015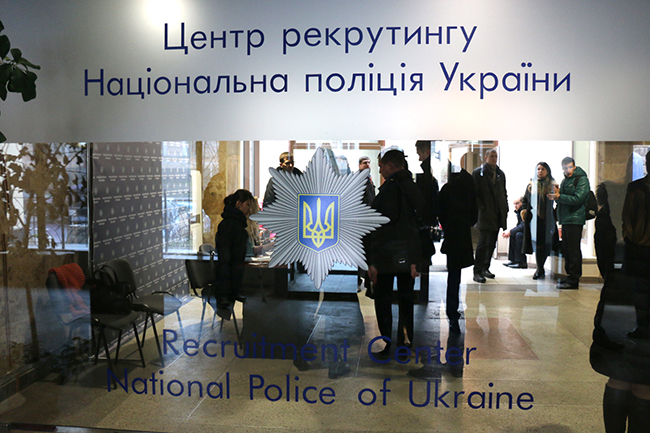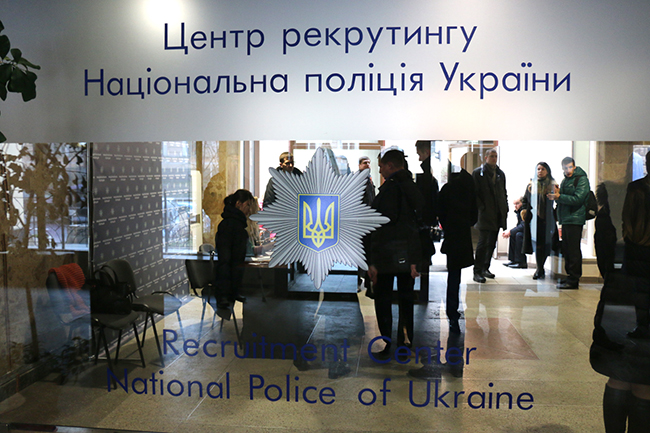 The Acting Head of European Union Advisory Mission (EUAM), Hugues Fantou, together with a delegation of EUAM representatives, took a tour of the Recruitment Center of National Police in Kyiv. The recertification process is already ongoing for the officers of the former Militia of Kyiv and the Region who want to join the new National Police.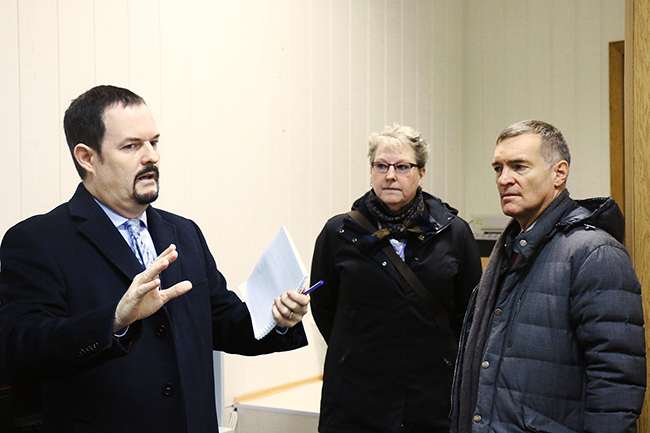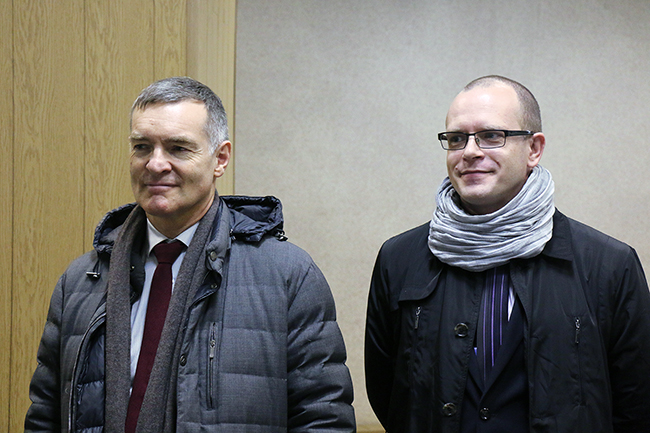 EUAM facilitates cooperation, provides support for the newly created Law Enforcement Agency and observes the on-going recertification of officers for the positions in the police force.
All the candidates for the positions in National Police have to take the general and the professional skills tests. The integrity tests and polygraph are also foreseen for some applicants.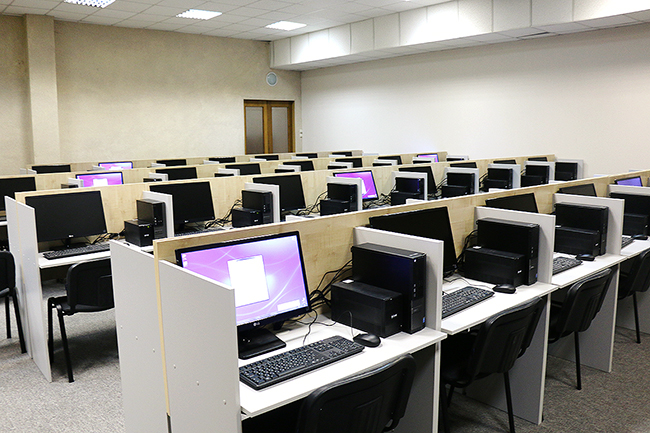 An average of four hundred candidates take tests in the Recruitment Center per day. The working schedule of the Recertification Commissions is very intense – twelve hours with 20 minutes lunch break. There are seven Kiev Recertification Commissions, four of Kyiv Region and one Central Recertification Commission working at the Recruitment Center.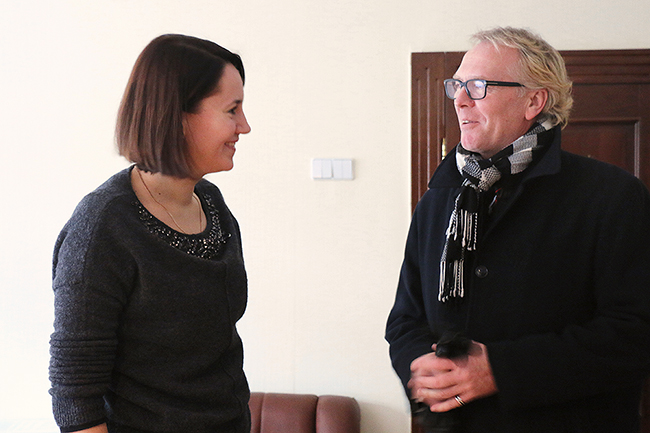 EUAM provides support to the recruitment process of the National Police on strategic and operational levels. The representative of the Mission, strategic adviser Natalia Shuster, is one of the members of the Central Recertification Commission. She is also a Strategic Planning Adviser to the National Police Chief, Khatia Dekanoidze.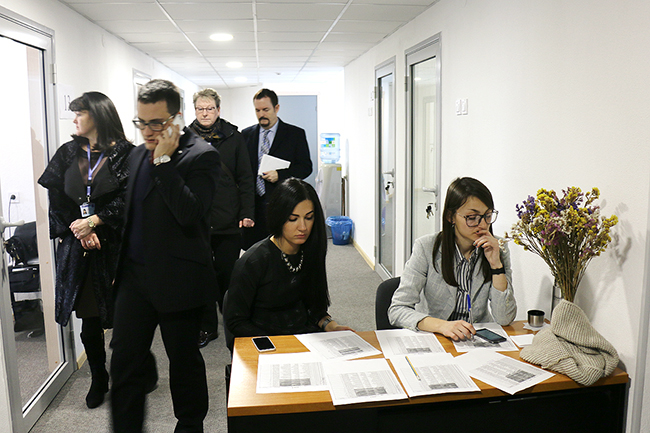 "EUAM is assisting the Ukrainian partners in this crucial period of transformation from the old, outdated system to the new citizens-oriented National Police. We expect that in the new police, officers will professionally fulfill their duties with full respect of the rule of law and use of the best international practices", said the Acting Head of EUAM, Hugues Fantou.