"Stumble, rise, move on— peculiarities of decentralization in Rivne region
September 25, 2015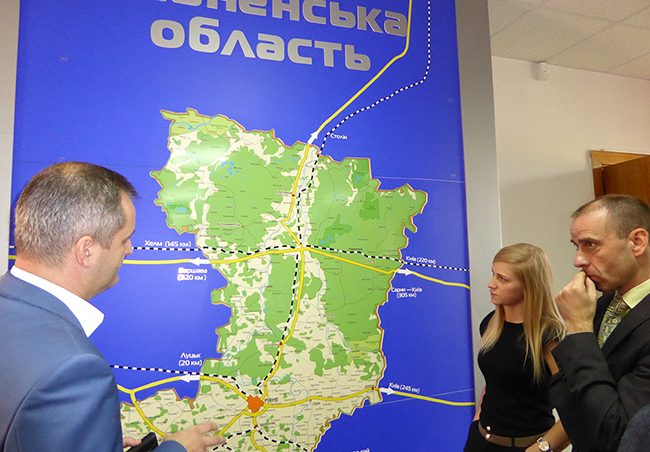 "Stumble, rise, move on: this is the way, the director of Rivne Office for reforms, Ruslan Syvyi, described the local process of decentralisation in a meeting with European Union Advisory Mission experts.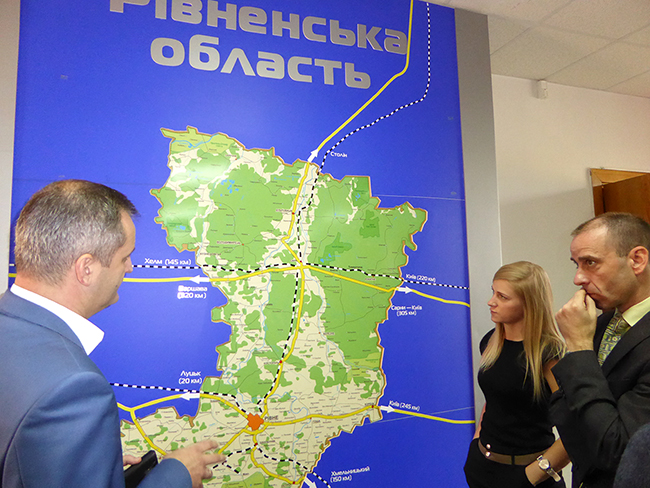 "The reforms offices were established in order to implement decentralisation. We would like to know what challenges you've faced, what specific steps have been taken, what experience you have and what suggestions we could bring to Kyiv," said EUAM Good Government Advisory Unit representative Ievgen Kylymnyk.
Apart from issues of decentralization, public administration reform, cooperation with civil society, the EUAM experts were interested in effectiveness of communication with Kyiv: "How did you voice your needs to the centre? Did your feedback lead to changes of policies at the higher level?"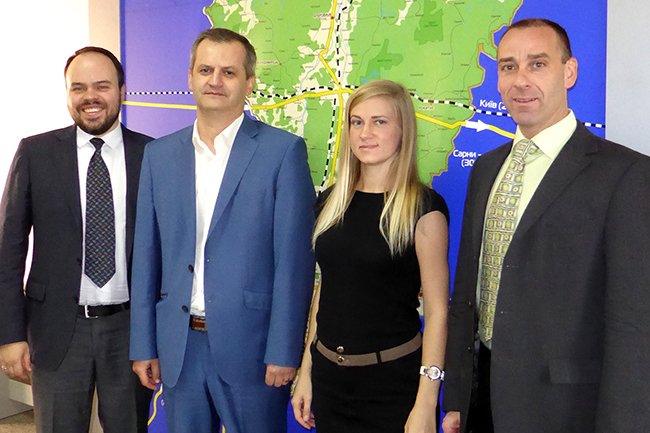 The Ukrainian counterparts pointed out that some opportunities for distribution of powers within the process of decentralization had not been used yet. They also discussed such important issues as public involvement into complaints consideration, electronic petitions and appeals, digitalisation of services, access to public information.