Romanian penitentiary experts visit Ukraine
July 14, 2015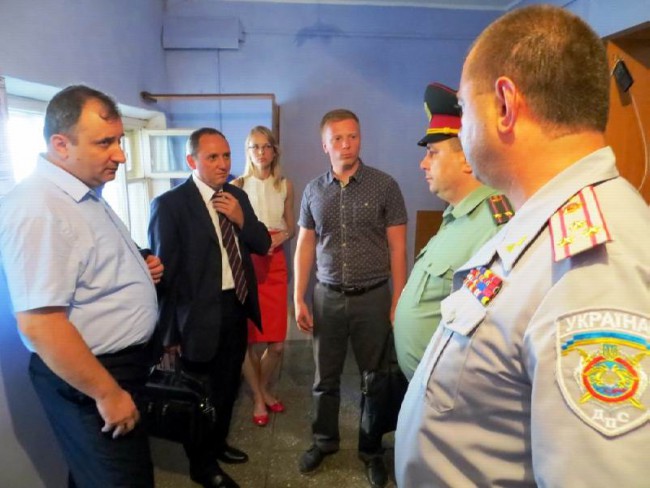 Kyiv, July 2015. Two Romanian experts recently visited Ukraine to assist the EU Advisory Mission (EUAM) Ukraine with improving the penitentiary reform roadmap and to come up with relevant suggestions. The chosen experts were high-level officials from the Romanian National Administration of Penitentiaries: Cristian Plesa, Head of International Co-operation and Programs Service and Cornel Marin, Head of Prison Regime Department.
In order to develop the roadmap, the experts visited two local prisons – the Berdychiv prison (Zhytomyr region) and the Iziaslav prison (Khmelnytskiy region). They learned about the day-to-day practices and procedures in Ukrainian prisons, and discussed later their observations and suggestions for potential improvements with the administration of the prisons. The delegation also met with prison staff to gain an understanding how they perceive reforms and to collect their ideas on the penitentiary reform roadmap.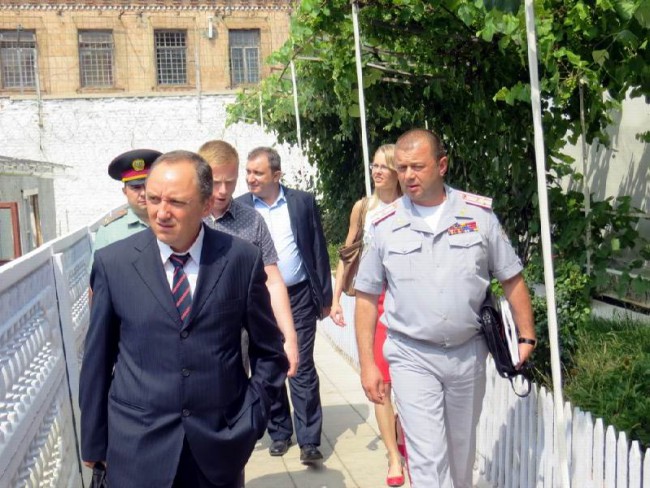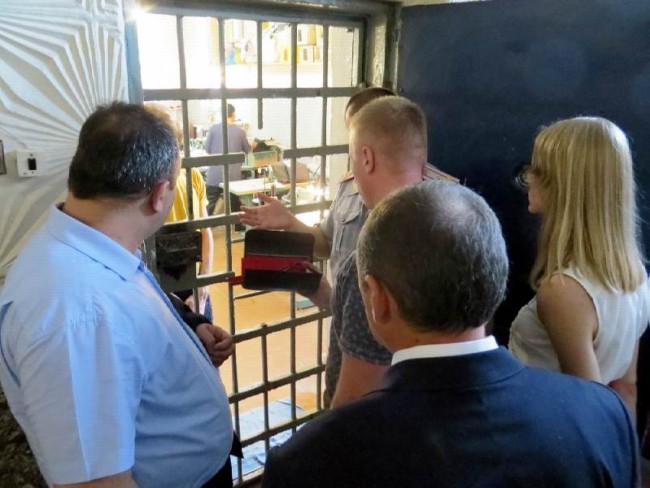 During the visits, the delegation also met with the senior management of the regional penitentiary administrations. The experts discussed the steps towards penitentiary reform in Ukraine in the light of the Romanian experience. More specifically, they suggested the introduction of penitentiary judges and to de-militarize the prison personnel. Since Romania went through a similar de-militarizing processes in 2004, the experts had considerable experience in this area and shared it with Ukrainian colleagues.
The EUAM Mission is especially interested in this key area of reform and used the opportunity to learn from the Romanian experience. The delegation had an opportunity to see Mr. Iltiay, Deputy Head of the Penitentiary Service of Ukraine and Mr. Ostrenko, Head of the Regime Department of the Penitentiary Service of Ukraine, and representatives from the International Cooperation Department of the Service. They discussed recommendations for potential improvements but also practical issues of running prison systems in different countries. One aspect of the Romanian experience which interested the Ukrainian counterparts was the development of a human rights-based approach with regard to special intervention teams in Romania. In the past, Romania was forced to change procedures to meet international standards as international pressure grew. This remains to be done in Ukraine, which is why the Ukrainian prison officials were so interested in this topic.
As a result of the final meeting, the participants expressed their mutual willingness to cooperate through different exchange programmess, including sharing experience through training. The Mission is now waiting for final written comments on the Penitentiary Reform Roadmap. These comments are expected to have a special focus on de-militarization and restructuring of the Penitentiary Service.
The Romanian Mobility Fund decided to finance the short-term visit to Ukraine with its two Romanian experts through a project proposal developed by Romania and a formal request by the EUAM Head of Mission.