Policing and human rights: EUAM and OSCE conduct joint freedom of assembly training
August 31, 2016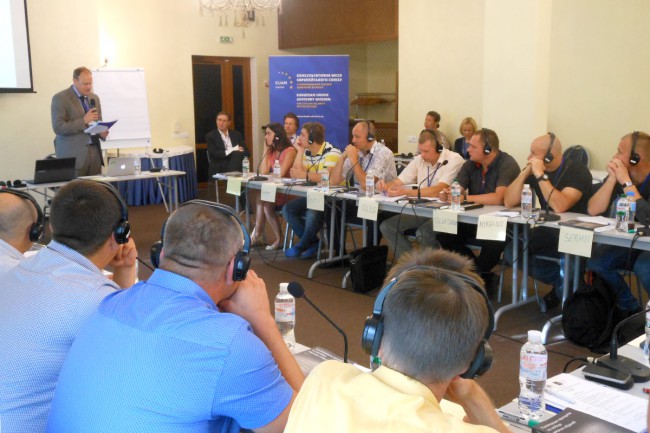 In the first of two consecutive training events, the Organization for Security and Cooperation in Europe's (OSCE) Office for Democratic Institutions and Human Rights (ODIHR), in cooperation with European Union Advisory Mission (EUAM), today completed the 'Policing of assemblies from a human rights perspective' programme for Ukrainian law-enforcement officers.
EUAM Head of Rule of Law Component Fabian Loewenberg addresses participants of this week's training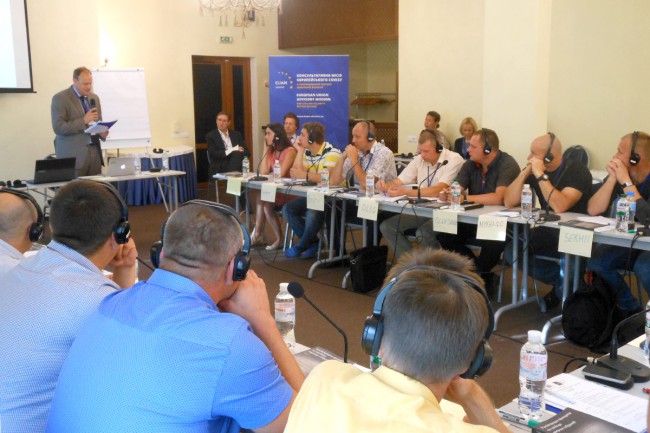 The training, conducted over three days from 29-31 August, brought together management of the National Police Preventive Activities Department, special regiments, Patrol Police, Human Rights Directorate from Kyiv, Odesa and Kherson regions as well as representatives from the National Guard of Ukraine.
The training covered the whole range of policing assembly issues: communication, command system, facilitation, ensuring application of international standards and accountability. The course integrated a human-rights perspective into all police actions and decisions to be taken prior to and during public assemblies and demonstrations.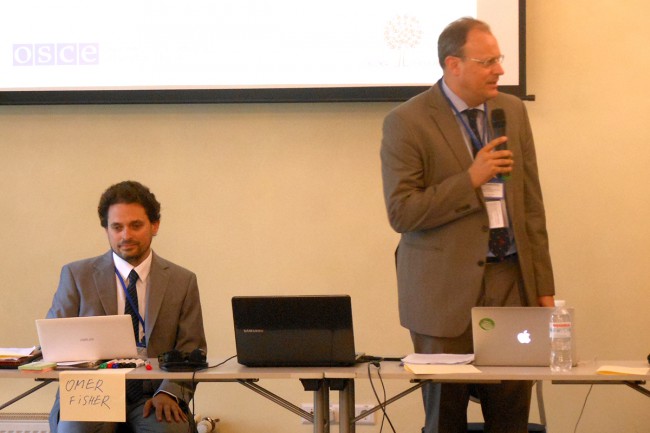 "EUAM supports Ukrainian law enforcement bodies in their positive commitments towards freedom of peaceful assembly, in particular ensuring safety, increasing the efficiency of police actions during mass events and peaceful assemblies, as well as effective communication with participants," highlighted Fabian Loewenberg, the Head of EUAM's Rule of Law component.
"Human-rights compliance is not only a legal obligation, but also a way to make police work more effective. ODIHR's training curriculum on the policing of assemblies is one among many practical tools developed by ODIHR to support law-enforcement agencies in carrying out their activities," said Omer Fisher, Deputy Head of the Human Rights Department of the OSCE's ODIHR.