Police response teams in the Kyiv region receive equipment from the EU Advisory Mission
November 03, 2016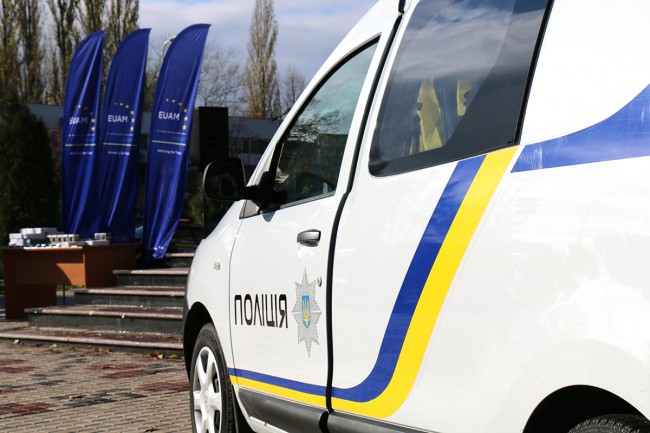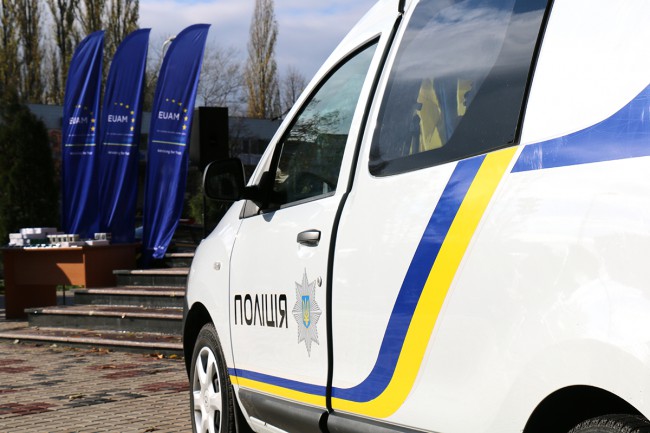 The EU Advisory Mission Ukraine (EUAM) donated today 100 dash cameras and 30 tablet computers, complemented with the relevant software, to police response teams in the patrol police of the Kyiv region. This will cover the current electronic equipment needs of the patrol police in the region.
An event to mark the donation was organised in the town of Vyshneve in the Kyiv region with the participation of the Head of EUAM Kęstutis Lančinskas, the Chief of the National Police of Ukraine (NPU) Khatia Dekanoidze as well as senior local officials.
Thanks to the new equipment, the response teams will be able to effectively coordinate their activities, and closely monitor the situation while patrolling. The tablets will also allow police officers to receive tasks promptly, while dash cameras will make the work of response teams more transparent, aiding the protection of human rights.
The donated equipment builds on the cooperation between EUAM and the police of the Kyiv region, which began with a joint experiment a year ago – the creation of the first response teams in the patrol police in Obukhiv and Vasylkiv.
"The EU Advisory Mission shares a common goal with the National Police – the creation of a sustainable law enforcement system, which enjoys the trust of citizens. The equipment we have donated will help the police bring down response times and offer greater transparency to their actions. The success of reform however will not just be measured in new equipment, but in the adoption of international best practices, such as those implemented in EU countries, which have enjoyed certain successes in building an effective civilian security sector," said EUAM Head Kęstutis Lančinskas.
In addition to supplying tablets and dash cameras to the Kyiv Regional Police, EUAM recently also made similar donations to the patrol police of Lviv and Kharkiv regions to meet their needs.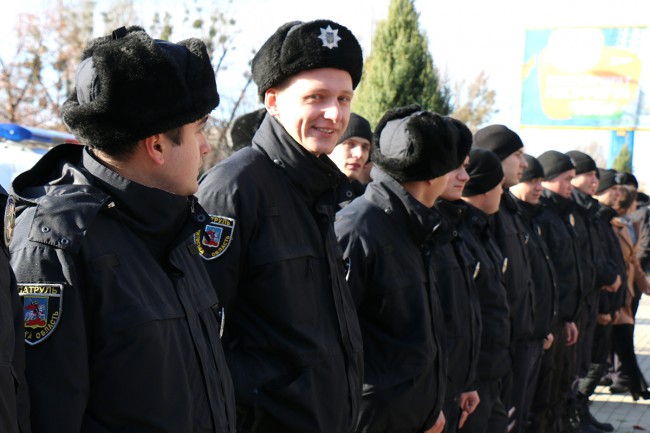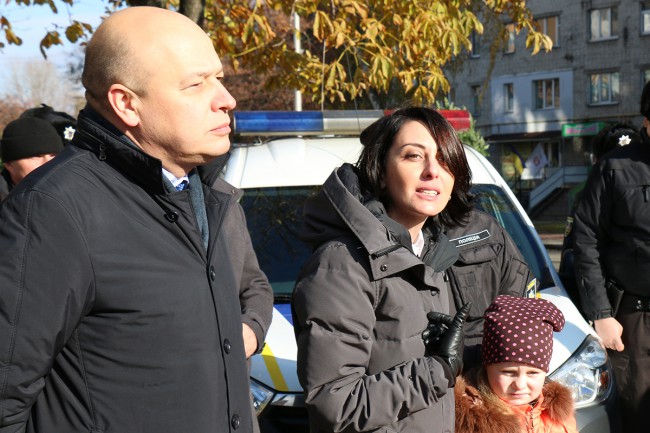 (photo on the left) Kyiv region police officers, (photo on the right) EUAM Head of Mission, Kęstutis Lančinskas and Head of National Police, Khatia Dekanoidze