Police and prosecutors in Kyiv look to strengthen criminal investigation procedures
February 08, 2017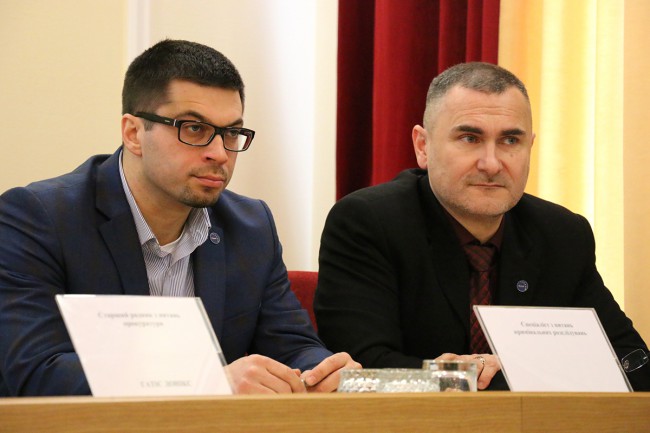 On February 6, EUAM experts delivered a presentation to the Public Prosecutor's Office (PPO) of Kyiv region and to management of the National Police (NPU) of Kyiv region. The seminar heard EUAM recommendations for reforming the process of criminal investigation in Ukraine.
EUAM experts highlighted the importance of structural changes in criminal police and pre-trial investigations of the NPU, particularly the merger of operatives and investigators under one chain of command and into one universal position within the current legal framework. They also stressed the need to implement the Intelligence Led Policing Model within the National Police as well as an Electronic Case Management System for all parties involved in criminal investigations, increasing and simplifying cooperation between police and prosecution in more co-operative way. The need for simplified procedures for the investigation of minor crimes and a witness protection programme in Ukraine was also addressed.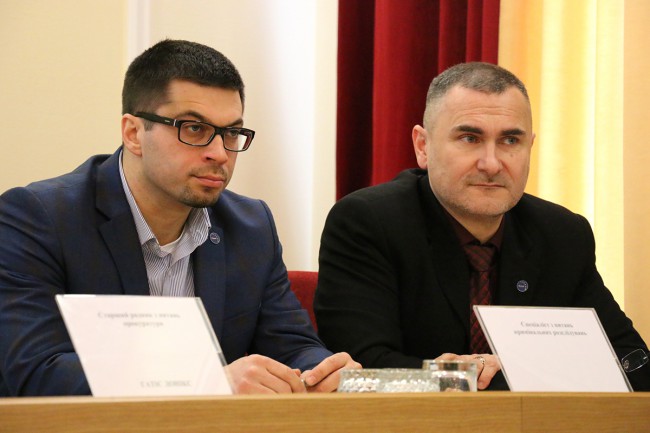 EUAM Criminal Investigation Officer, Pavlo Sergaiev and EUAM Lead Adviser on Criminal Investigations, Zbynek Vanicek
"These recommendations will significantly improve the criminal investigation process, enhancing effectiveness, results, cooperation and coordination within police structure and also between PPO and NPU, reducing bureaucracy," said Zbynek Vanicek, EUAM Lead Advisor on Criminal Investigations.
EUAM experts then held a questions and answers session for the team of prosecutors – led by the Prosecutor of Kyiv region, Dmytro Chybisov – and NPU representatives.

(on the left) Prosecutor of Kyiv region Dmytro Chybisov and EUAM Lead Adviser on Criminal Investigations Gatis Doniks, (on the right) participants of EUAM presentation