Nationwide community policing programme gets underway in three Ukraine oblasts
July 05, 2016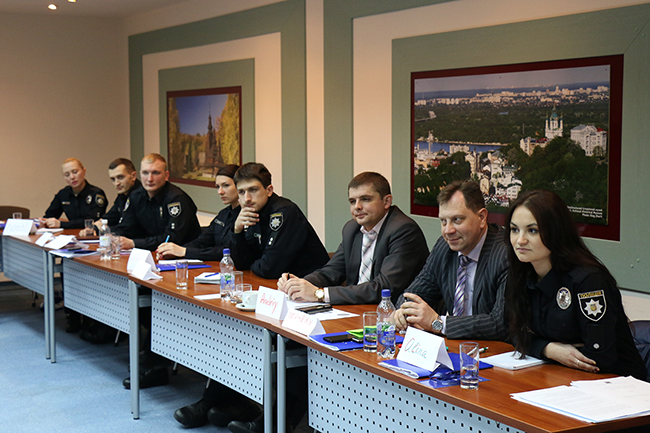 The European Union Advisory Mission Ukraine this week began the rollout of an ambitious community policing training programme that over the next 18 months will visit over 1,000 police officers in every oblast in Ukraine.
Phase One of the national rollout of the 'Community Policing Train-the-Trainers' programme started yesterday in Odesa, Dnipro and Khmelnitsky; and will conclude in Lviv and Kharkiv towards the end of the summer.
"Community policing involves building trust within communities through direct interaction and dialogue," said EUAM's senior advisor on community policing, Tim Shilston. "It is a style of policing that is based on a partnership between the police and the community, and a recognition that prevention and combating of crime is not a matter for the police alone – that crime prevention is everyone's responsibility. EUAM is proud to be leading the way in supporting the development of community policing in Ukraine."
Community policing is a new concept in Ukraine, and EUAM is assisting the National Police of Ukraine to make community policing a cornerstone of police work. In Kyiv earlier this year, EUAM was the first organisation to deliver community-policing training to the National Police of Ukraine.
Participants of Phase One are both district police officers and patrol police officers. The programme aims to train police managers, and also train trainers, who will then pass on the best practices in community policing to all relevant police officers.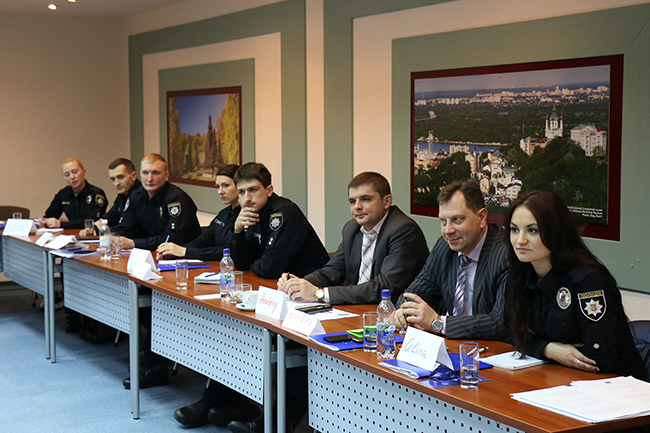 EUAM envisages four phases of the programme to be completed by the end of 2016, the next oblasts to be covered in September and October being Poltava, Vinnitsa and Rivne. The total length of the programme is 18 months, at the end of which approximately 600 trainers and 600 managers will have been trained.