Local solutions for local problems – EUAM community policing training a first for Ukraine
February 29, 2016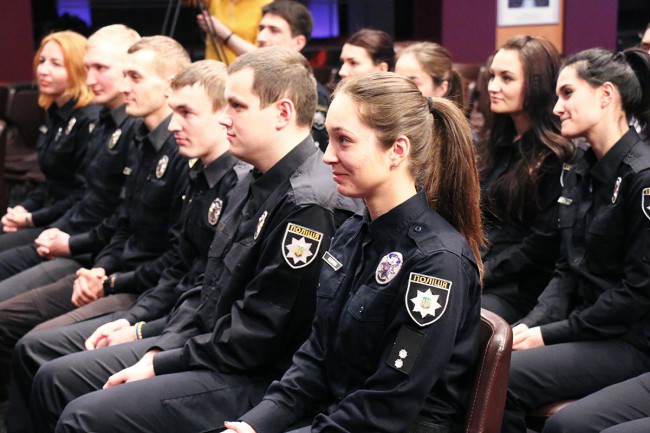 Sixteen Ukrainian police officers were the proud recipients of certificates following their completion of a two-week course in community policing. The course was the second of two community policing training sessions delivered by EUAM police advisors in February. It is the first time training of this kind has been conducted for police in Ukraine. The Head of EUAM, Kęstutis Lančinskas, and the Head of the Department of the Patrol Police, Evgenii Zhukov, today congratulated the second group of graduates of this programme.
Community policing is a concept that encourages police officers to work together with members of the community they serve and also empowers them to find local solutions to local problems.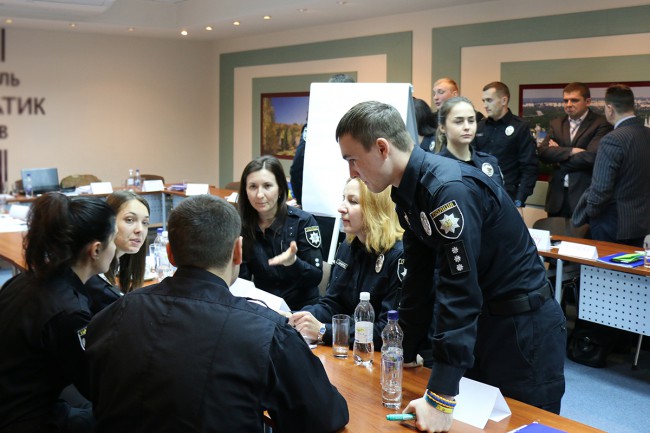 The National Police of Ukraine (NPU) has identified the concept of community policing as a priority. The NPU has set the objective of making this philosophy standard in Ukrainian policing. EUAM is therefore assisting the NPU with advice and training on how to mainstream community policing. The two sessions in Kyiv which have just concluded will now serve as the basis of a more extensive training programme to be rolled out across the country. EUAM advisors will also support Ukrainian trainers deliver the training themselves.
"Community policing is a basic function of policing. Everything is built upon it," said Mr Lančinskas. "Police officers are also members of their community. How well they can perform their role in protecting the community depends on the organisational structure of the institution they serve".
The training programme was led by two experienced British police officers, Timothy Shilston and Peter Wilson. They provided advice to the group on how to engage with members of the community – for example via Community Action Groups as well as training on how to ensure that public feedback is integrated into police decision making.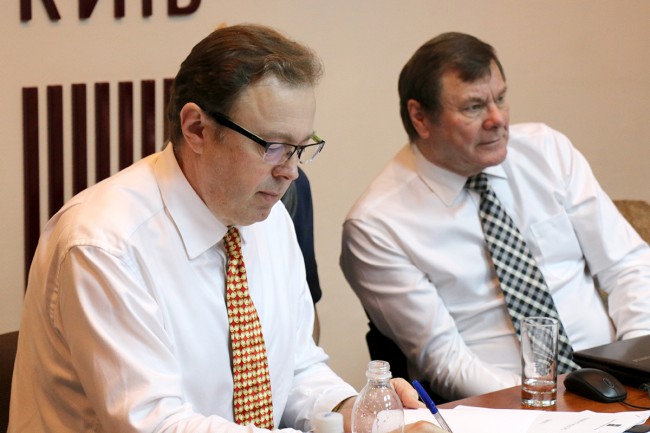 VIDEO: